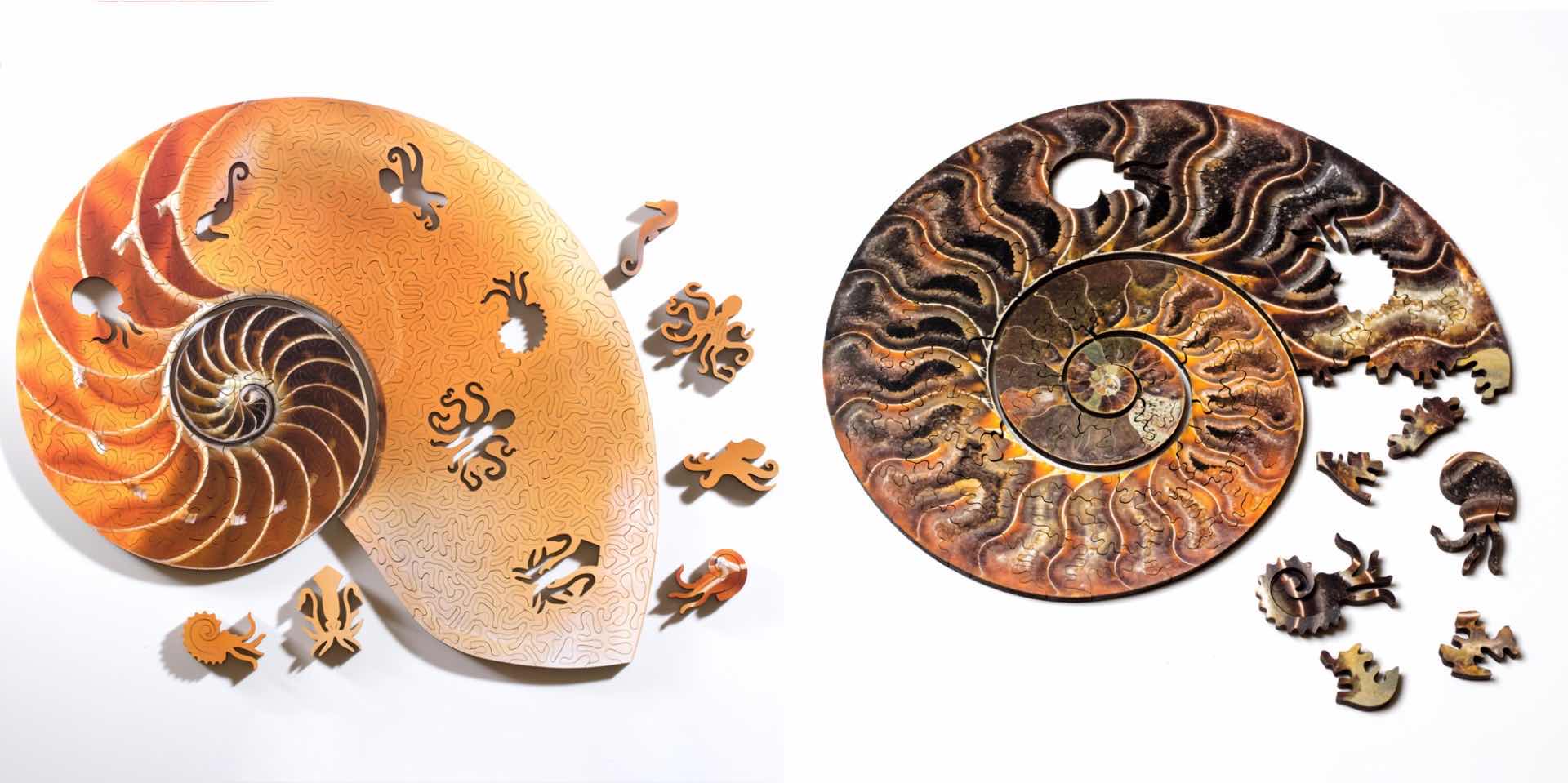 Nervous System Spiral Puzzles
A couple weeks ago, design studio Nervous System (love that URL) released a series of cephalod shell-inspired puzzles that have whimsically shaped pieces intended to be assembed from the outside in.
In fact, it's edge pieces all the way down, baby:
The Spiral Puzzles continue on a theme we started with the Challenge Puzzle of changing your perception of the puzzle's edge. The edge of a puzzle is the first thing you assemble upon starting. It is normally your foundation. In our Infinity Puzzles, we remove that foundation; the puzzle has no edge, no start, no end. In the Spiral Puzzles, the edge becomes the interior, right into the very center. You don't start with the edge and then move on, the edge is with you the whole way through. With both the Infinity and the Spiral, it's not about making the puzzle harder or easier (though it may), but about changing the experience of putting together a jigsaw puzzle.
The series includes the large 312-piece Nautilus Puzzle ($90), the smaller 119-piece Ammonite Puzzle ($45), and the abstract 166-piece Spiral Puzzle ($50).
The first two would be perfect as STEM-friendly gifts for kids who love sea creatures.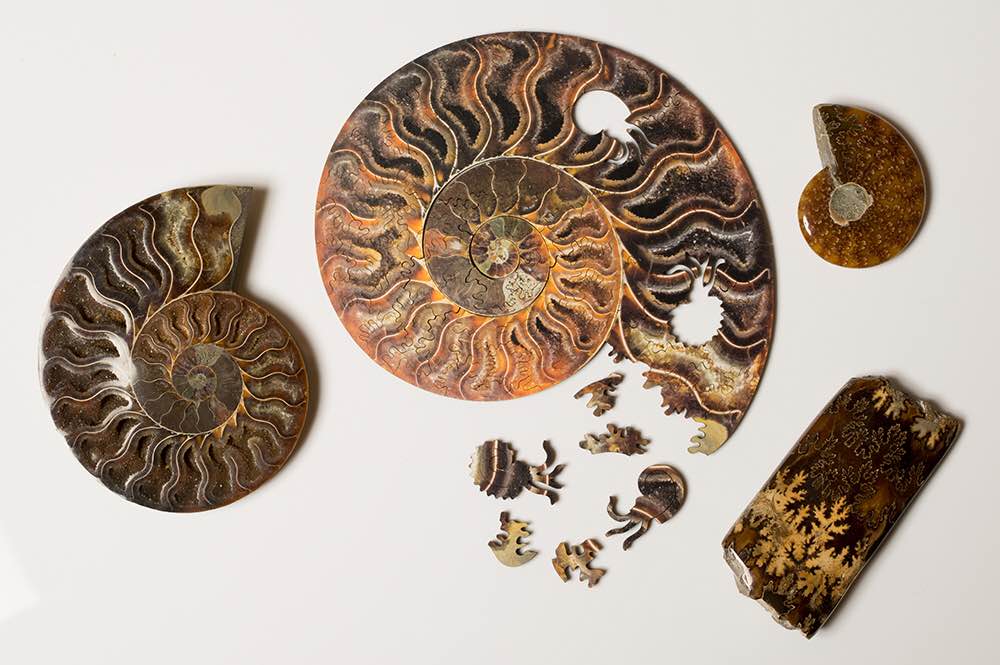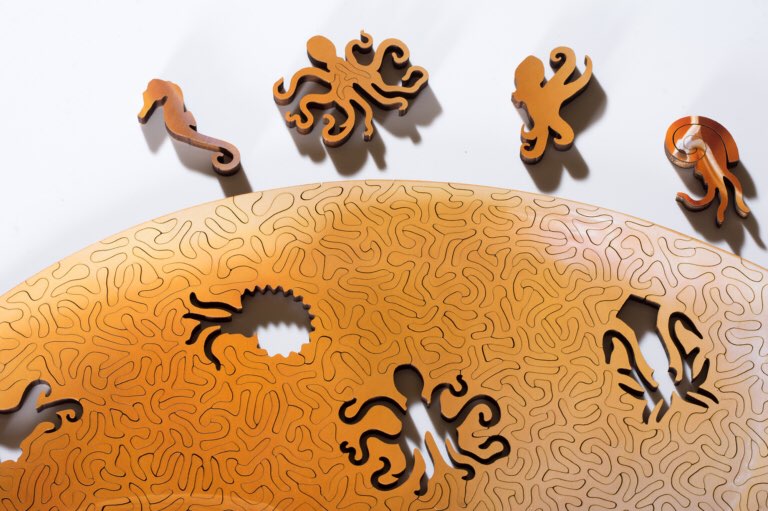 They're all made to order and laser-cut from birch plywood, and the Spiral Puzzle in particular comes in three colorways: turquoise/natural, coral/natural, and turquoise/coral.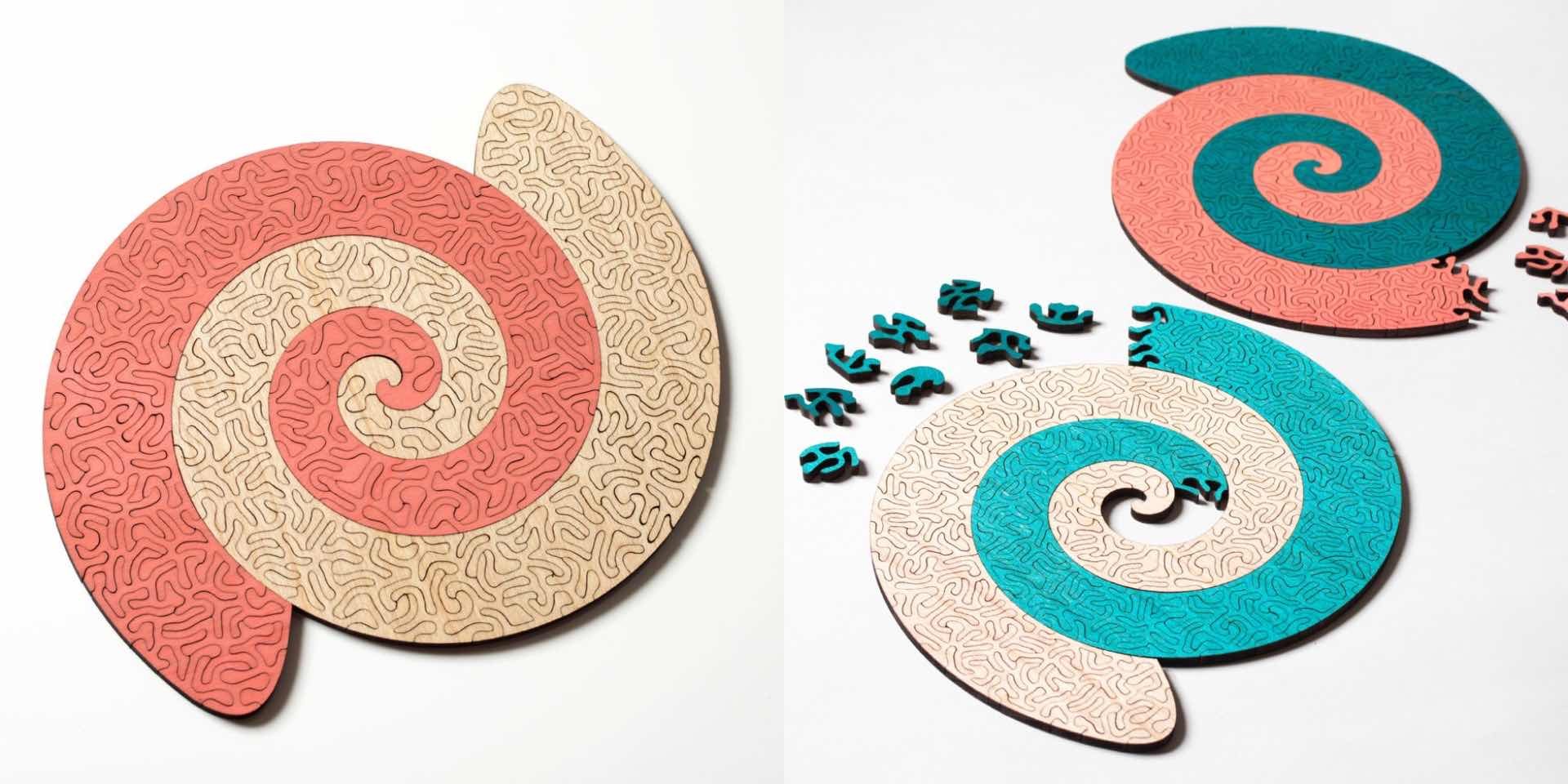 Shop the whole trio on Nervous System's site.