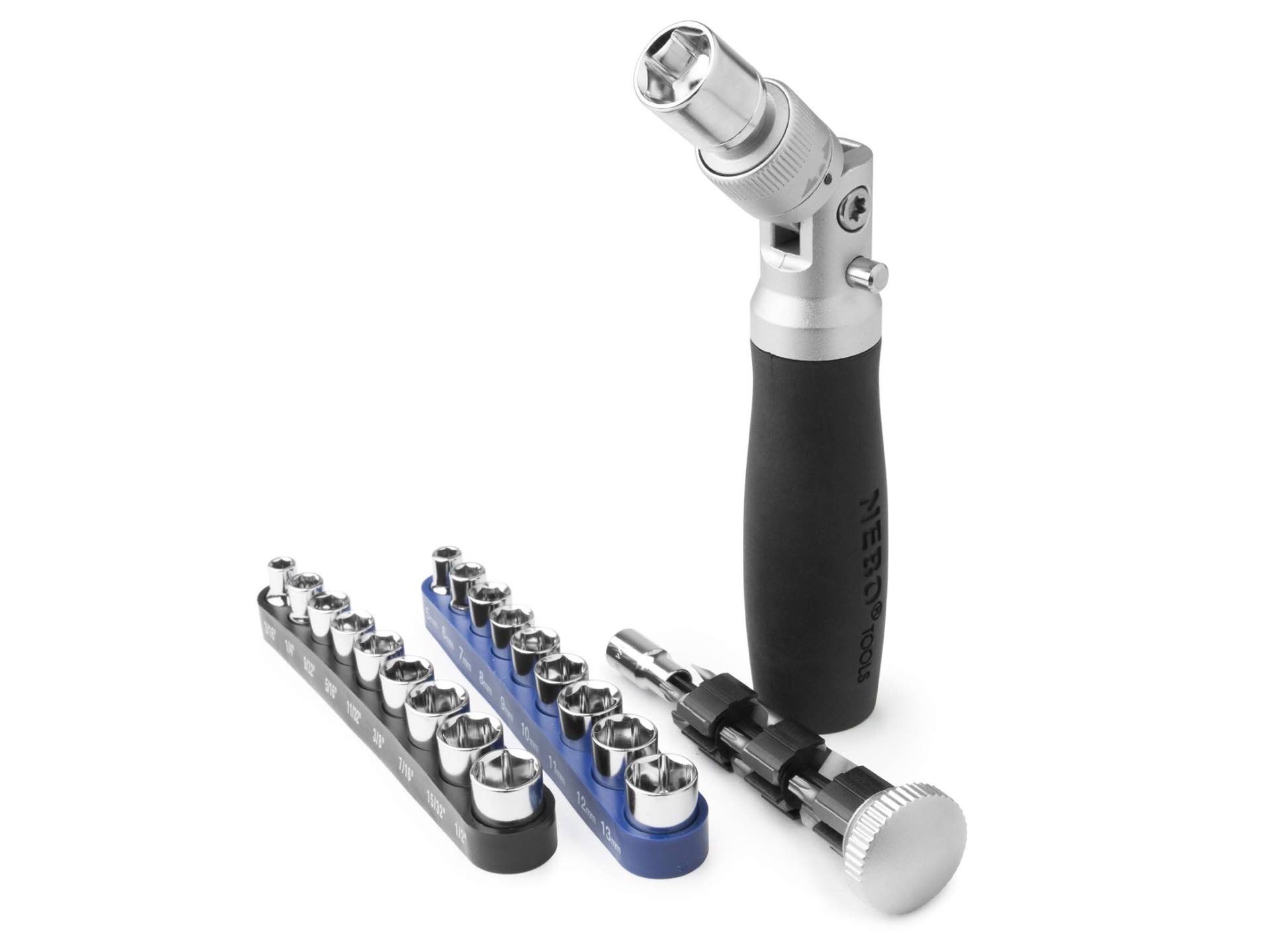 NEBO "Ultra Socket" Combination Ratchet Tool
NEBO's "Ultra Socket" tool combines a socket wrench, a ratcheting screwdriver, and a nut driver into one powerfully convenient little package. The reversible ratchet head tilts and locks at 0° (straight), 45°, and 90°, making it useful for all kinds of situations, and the grippy handle conceals a removable magnetic bit holder with enough bit variety to cover most screwdriving needs.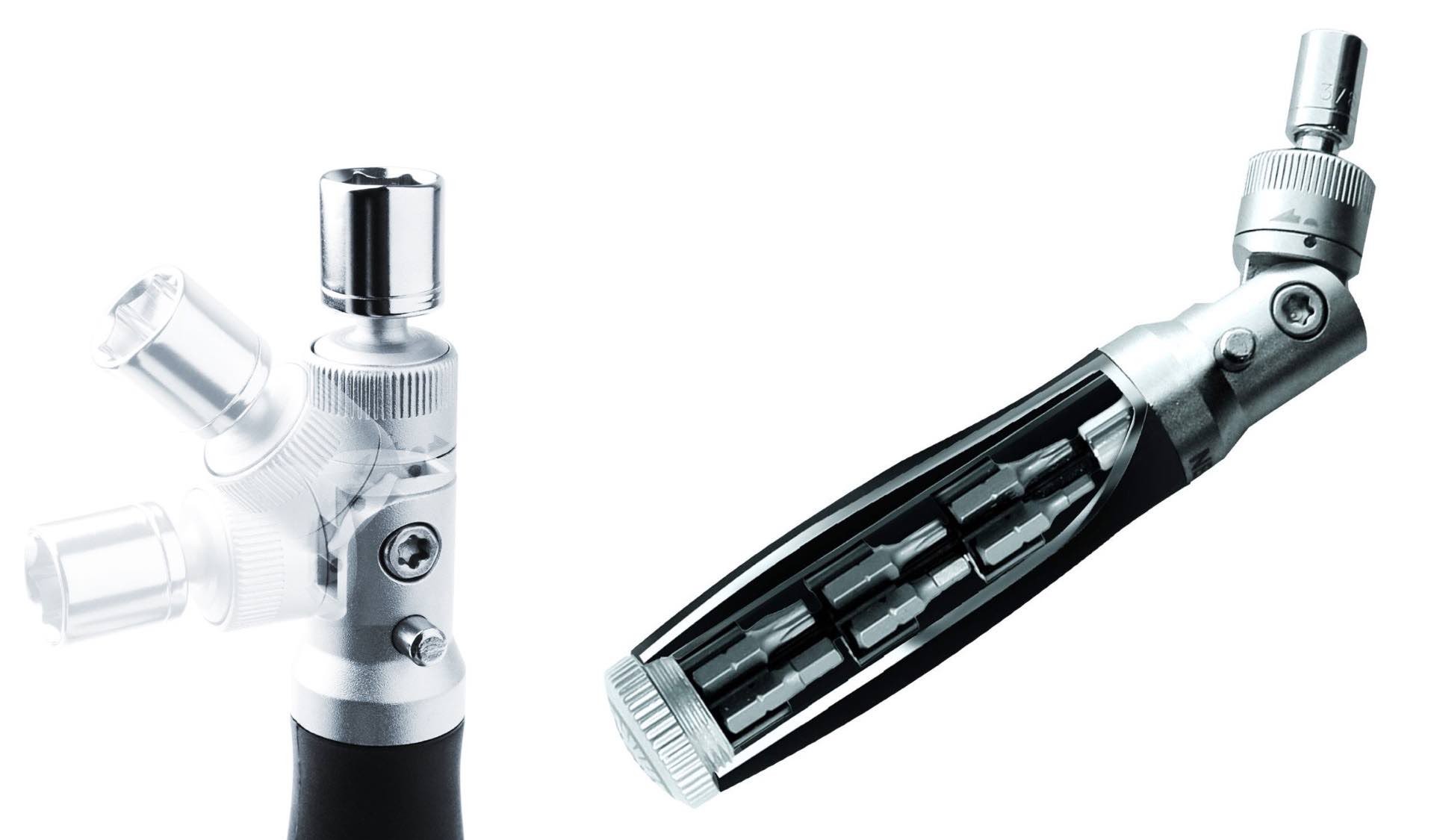 Also included with the tool are a series of both SAE and metric sockets (9 sizes each), along with a 600D polyester pouch to easily carry it all. This one tool can handle so many common jobs that you'd be crazy not to have it in your kit.
Get the full set for $22 on Amazon.