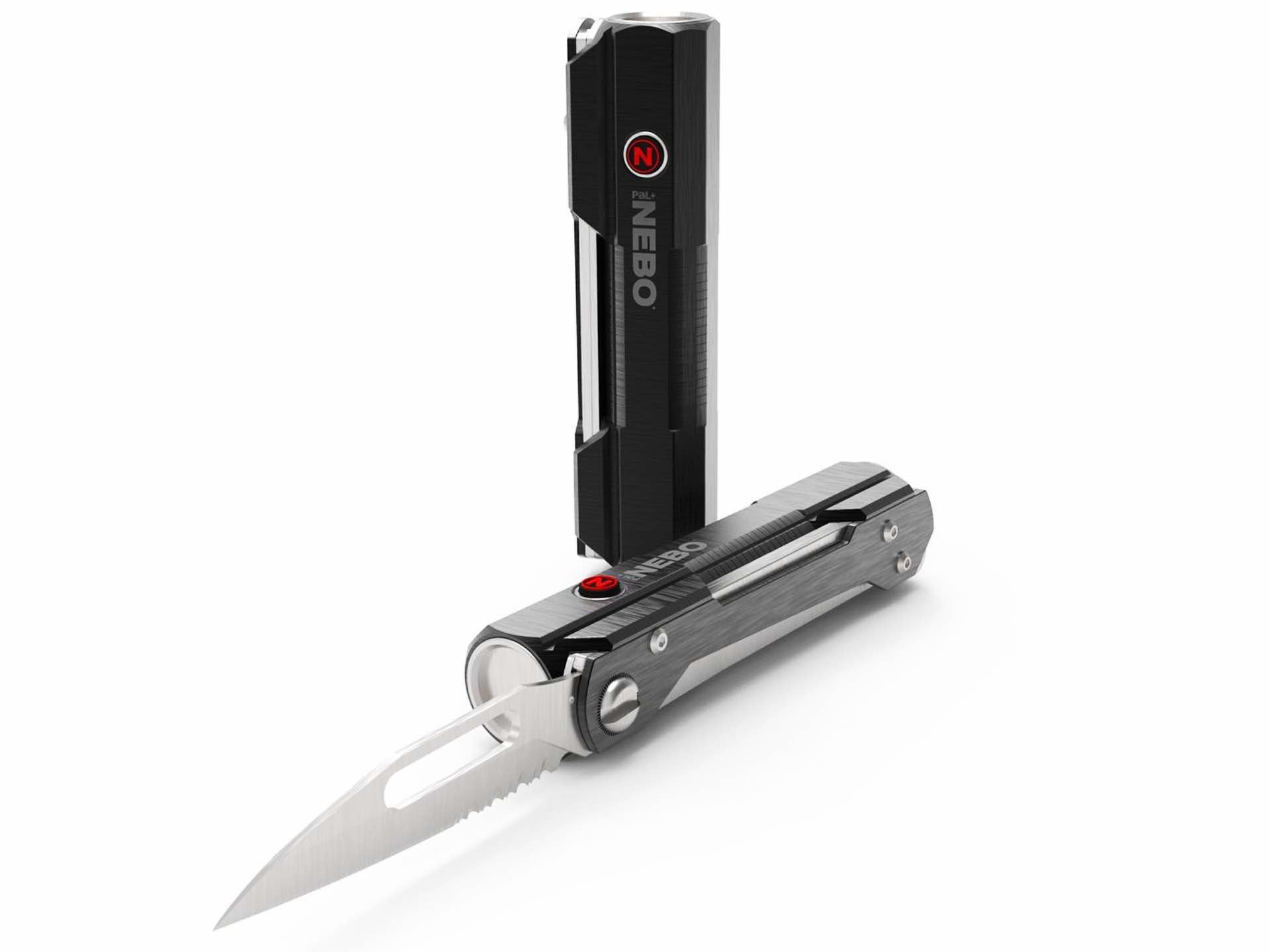 NEBO "PaL+" Flashlight + Power Bank + Folding Knife
Most of what you need to know about NEBO's "PaL+" 3-in-1 pocket tool is right there in the post title. It combines three handy utilities that serve very different purposes:
A 3-inch serrated folding blade made from 420 stainless steel that locks when open. Can be removed via the single screw when you need to carry it on a flight.
A 2,200mAh power bank for those times when you need to emergency-charge your smartphone. (Uses a standard USB port, not USB-C. Crossing my fingers for a future revision there!)
A 400-lumen flashlight with three light modes: High, Low, and Strobe. You could blind someone with this thing, it's no joke. Combine that with the built-in knife and you actually have a decent self-defense tool here.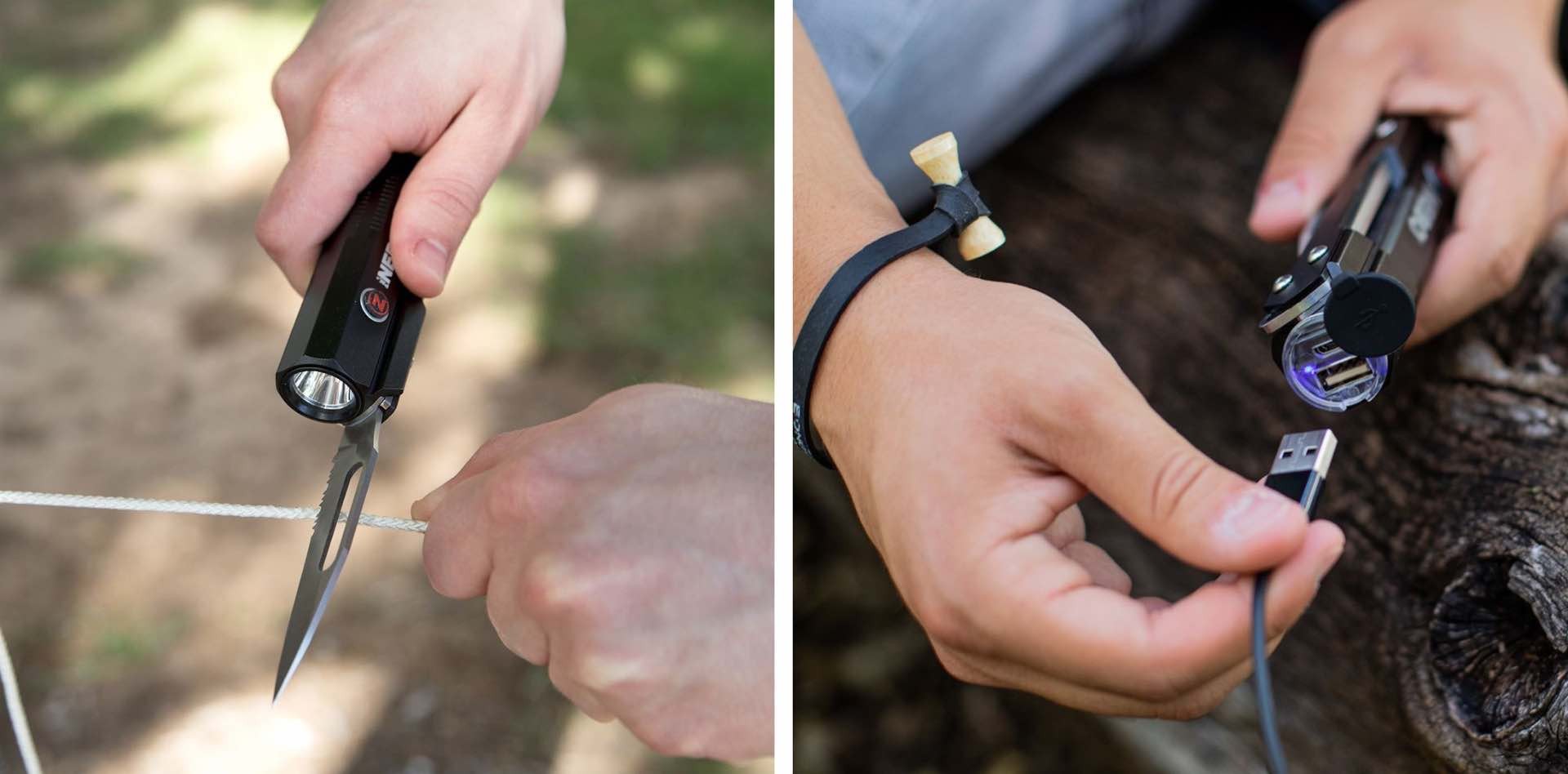 The body of the multi-tool is made of anodized aluminum and is both water- an impact-resistant. It can definitely take a beating, although you obviously shouldn't actually submerge the thing in water.
Get the NEBO Pal+ for $32 on Amazon.