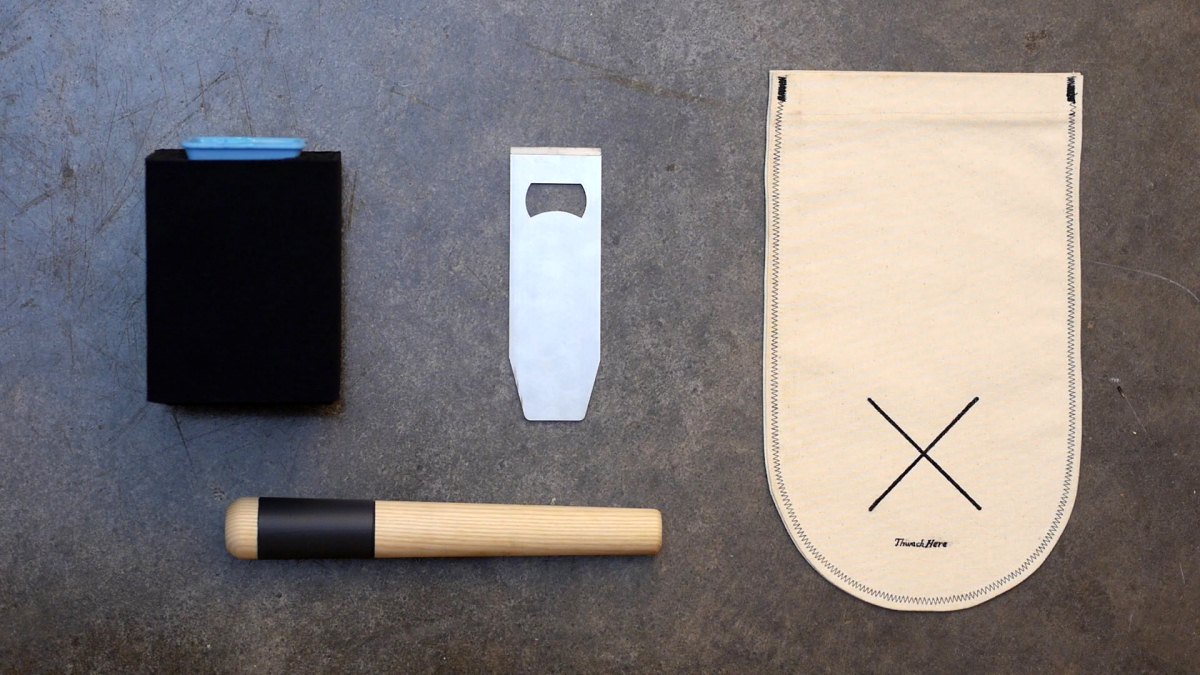 Neat Ice Kit
The guys at Studio Neat, makers of the Glif tripod mount for the iPhone and the Cosmonaut stylus for iPad, are putting on another Kickstarter for a…*cough*…neat kit for making super-clear ice at home.
It uses an insulated, block-shaped ice mold to freeze water from the top down, pushing impurities to the bottom. The resulting ice block looks like this: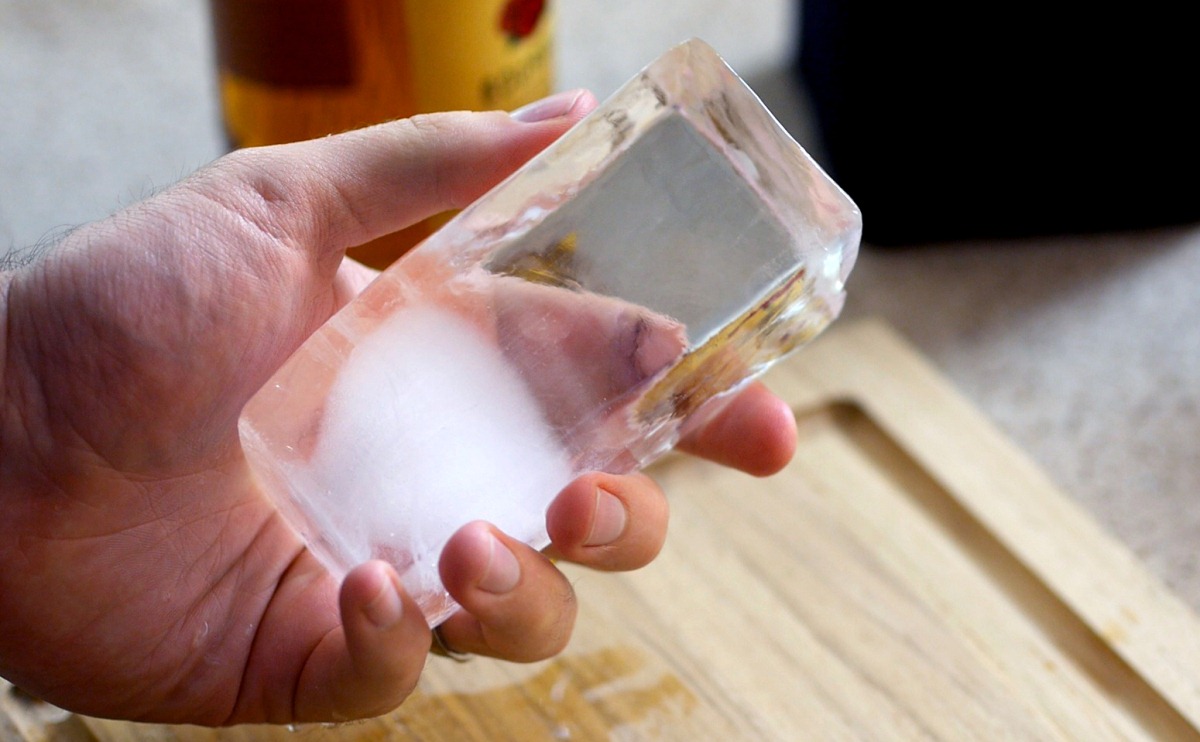 Using the tools provided, the cloudy portion can be broken off and used in a drink shaker before being tossed, while the clear portion can cut into one giant cube, several smaller cubes, or crushed. This thing is sure to be a hit with your cookout guests.
Backing this Kickstarter at the $50 level gets you everything pictured at the top of this post: an ice mold, chisel with built-in bottle opener, Lewis bag for making crushed ice, and a wooden muddler that doubles as a club for use with the chisel and bag. Backing at the $70 level gets you an extra ice mold.