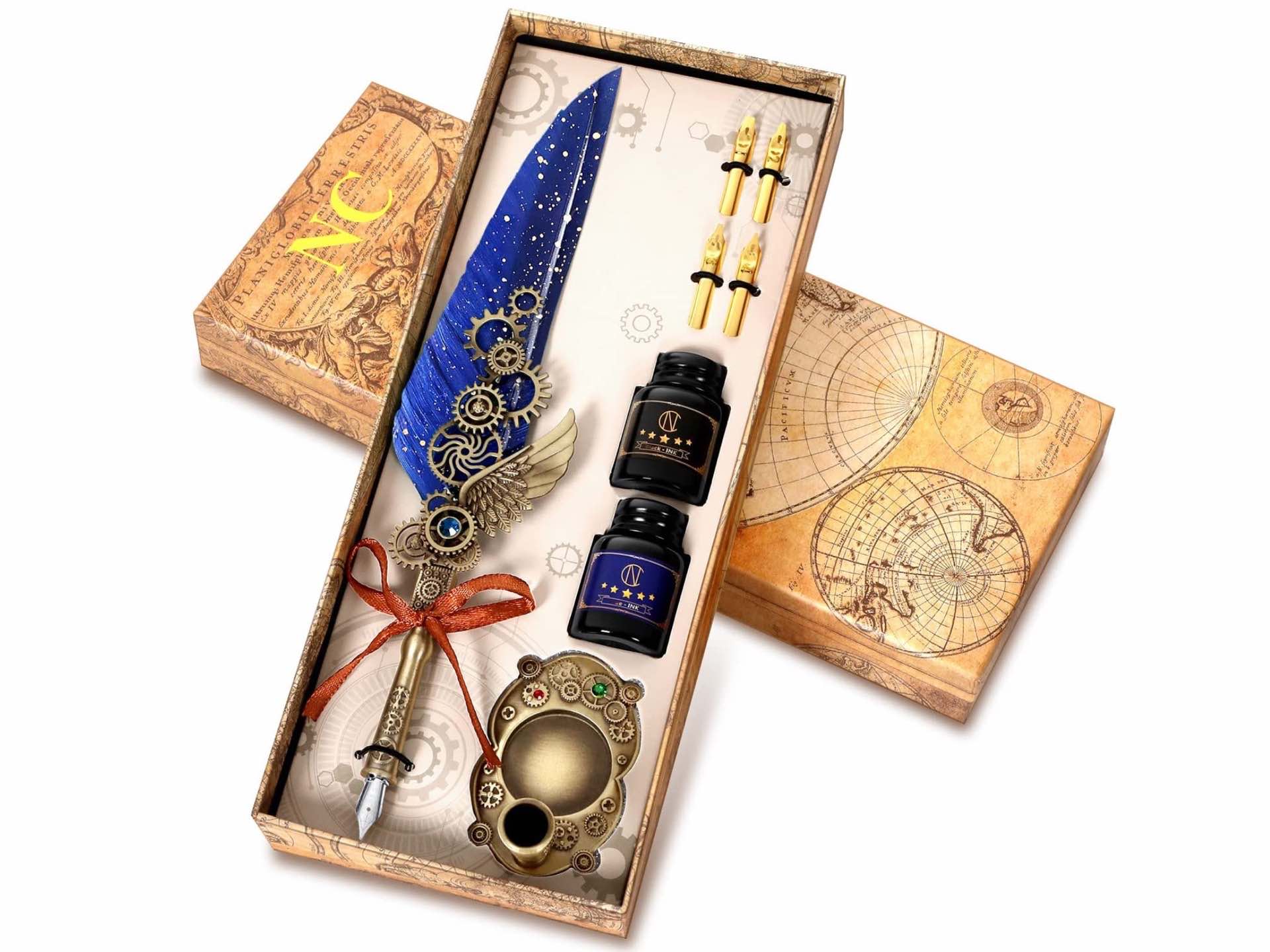 NC Steampunk Feather Quill Pen and Ink Gift Set
My family and I recently visited Evermore Park, a fantasy adventure theme park in Salt Lake City, Utah. It's like D&D brought to life, and it's awesome.
You get to wander a village full of quirky, fleshed-out characters, many of whom can give you quests to undertake in order to earn trinkets or be inducted into one of various guilds. There are also a number of vendors that sell super neat handmade items you can buy as souvenirs, from weaponry to stationery to carved figurines to cosplay-worthy jewelry and beyond.
Ever since our visit to Evermore and seeing all the neat stuff for sale there, I've unabashedly been in full-on "fantasy gift shopping" mode, and this steampunk-style feather quill pen set is exactly the type of vibe I've been on the lookout for.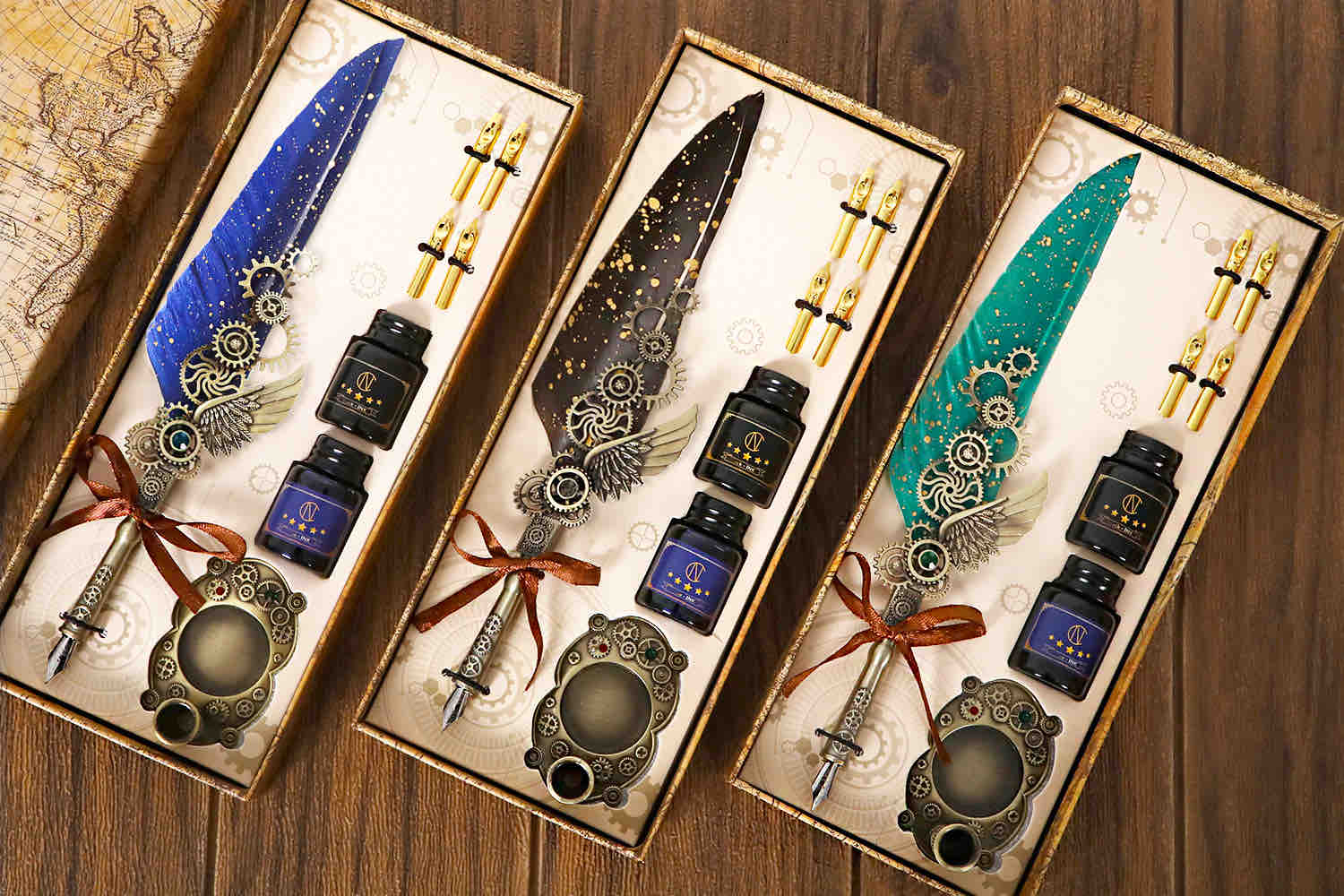 Inside the decorative box is a mechanical quill pen (in one of the three colors pictured above), two bottles of ink (black and blue), four interchangeable gold-colored stainless steel nibs (in different sizes), and a decorative holder for the pen and one ink bottle.
Is it a bit kitschy? Sure, maybe. Would someone you know be happy to open such a gift anyway? You bet.
Get the set for $17 on Amazon. The pen comes in your choice of blue, green, or grey.