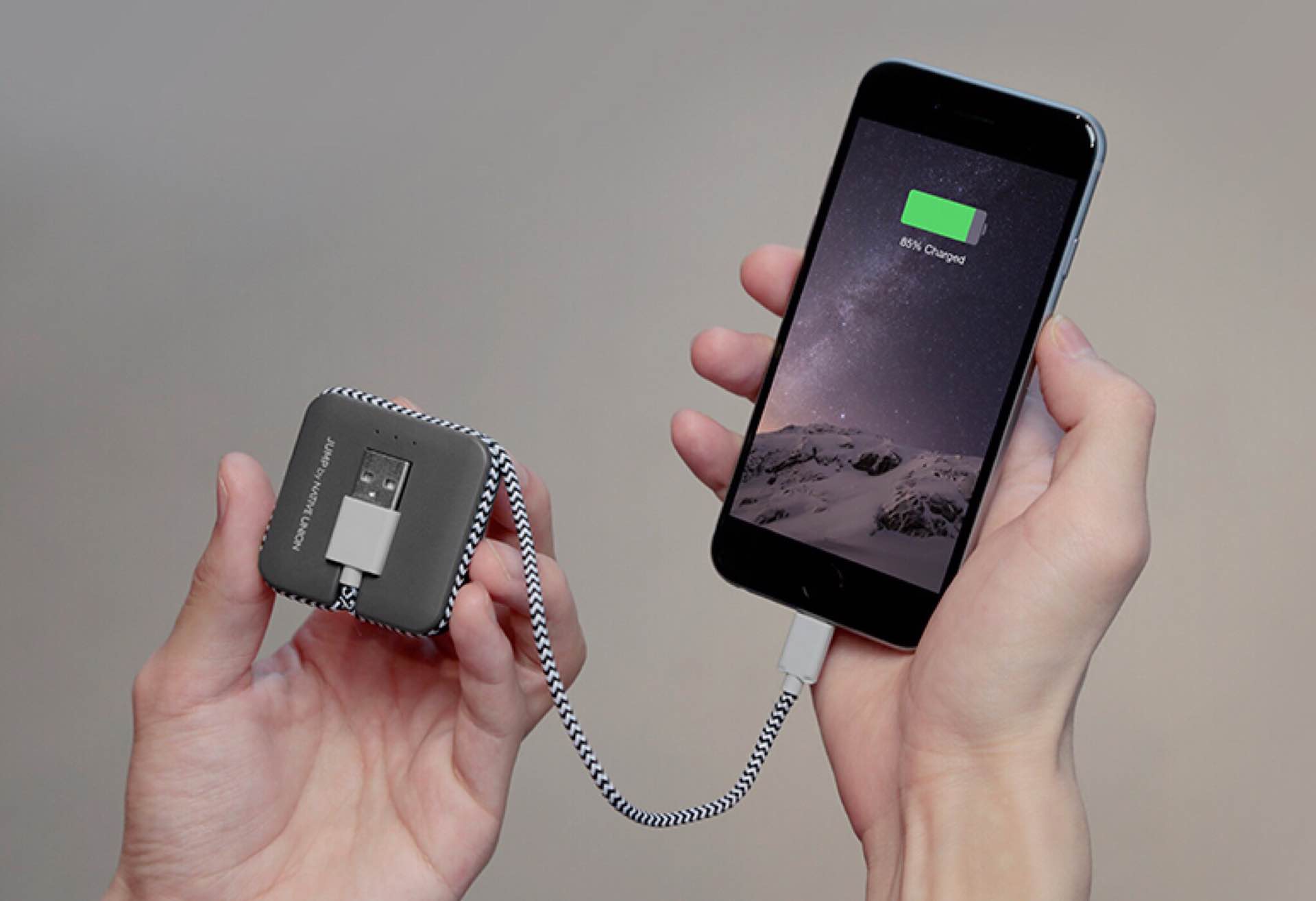 Native Union JUMP Lightning Cable + Battery Booster
When I first heard about the Native Union JUMP cable a couple years ago, they were still trying to get their Kickstarter project funded. They ending up being wildly successful, and these days you can simply buy the JUMP outright.
If you're unaware what the JUMP is, what I wrote at the time still applies:
[The JUMP is] a charge cable with its own built-in battery pack. It can detect when your device is at full power, and will then begin storing some power on its own, enough to charge an iPhone up to 30% when it's needed most. When you're done using it, the cable wraps neatly around the battery pack and stores easily in a pocket or bag.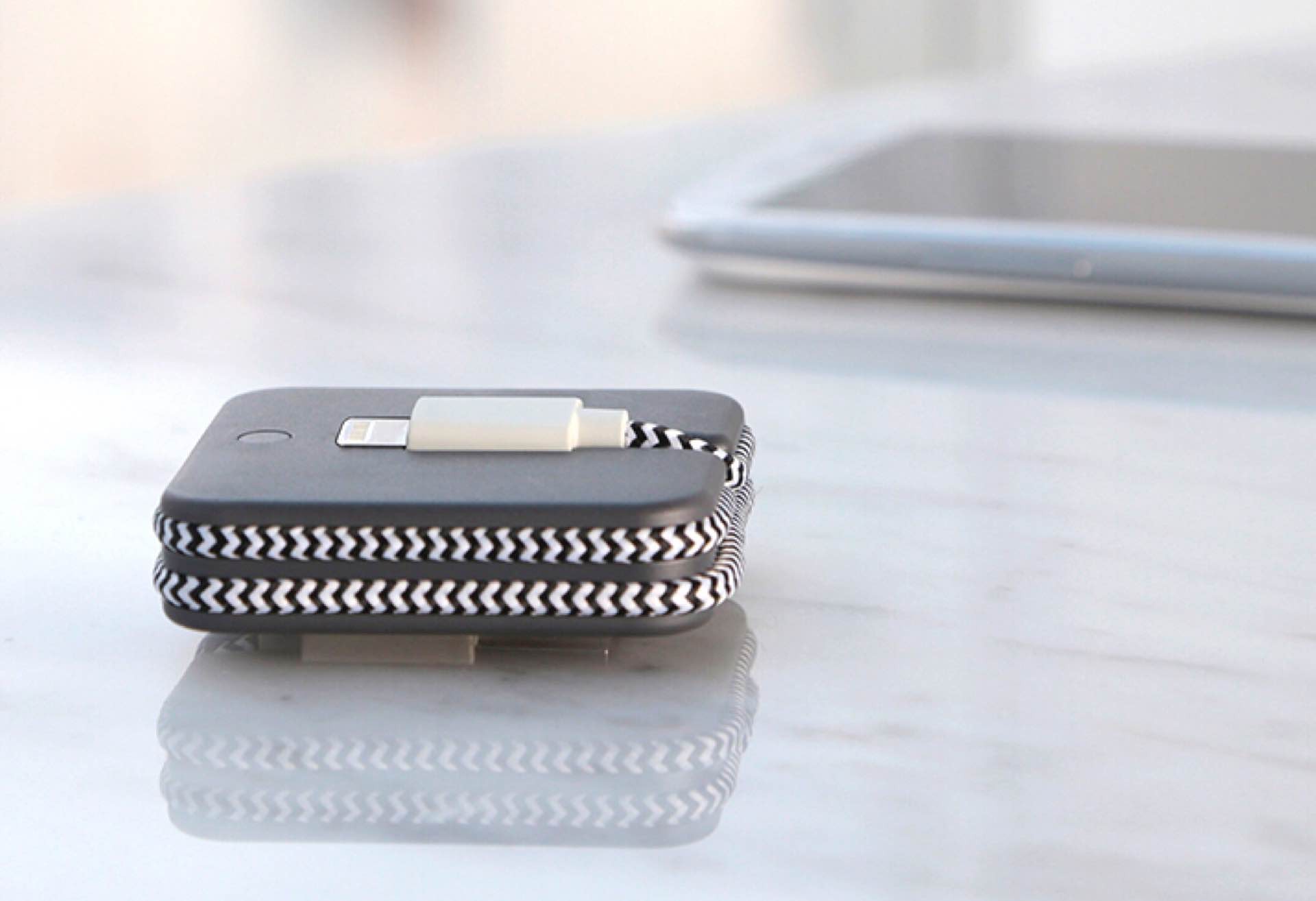 Get the Lightning-to-USB JUMP cable for $50 on Amazon. They also offer a micro-USB-to-USB version.