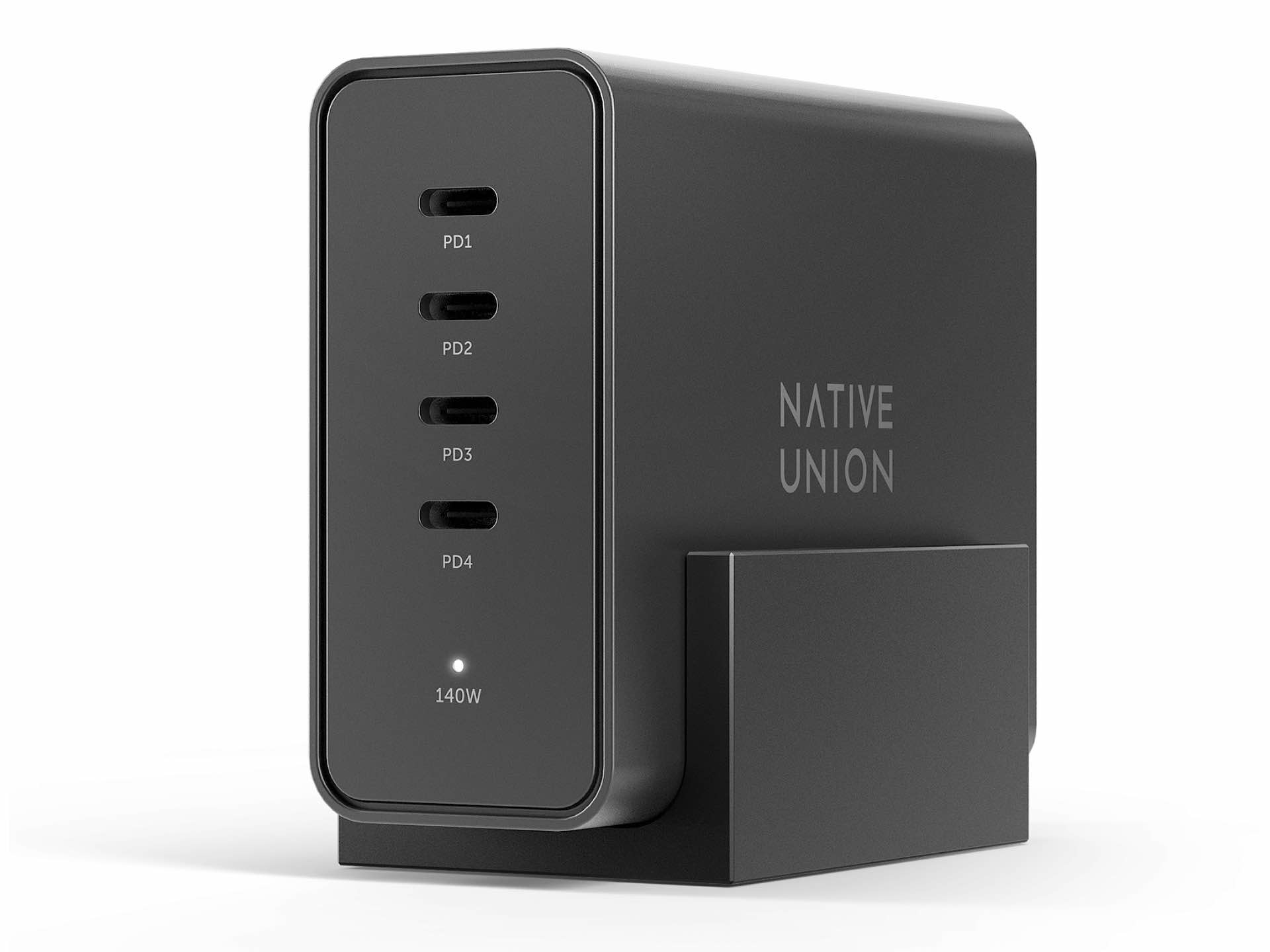 Native Union Fast GaN Desktop Charger PD 140W
Native Union's new desktop GaN charger features four USB-C ports that offer simultaneous Power Delivery fast charging, with a maximum total output of 140W, to power all of your tech at once. It takes advantage of the PD 3.1 standard to surpass the previous spec's 100W cap, and the included weighted aluminum stand keeps all that power easily accessible on your desk at all times.
Keep in mind that those 140 watts will be divided amongst any ports being used together, so if you want the full output going to one device, make sure it's the only one plugged in.
Get the charger for $130 on Amazon.