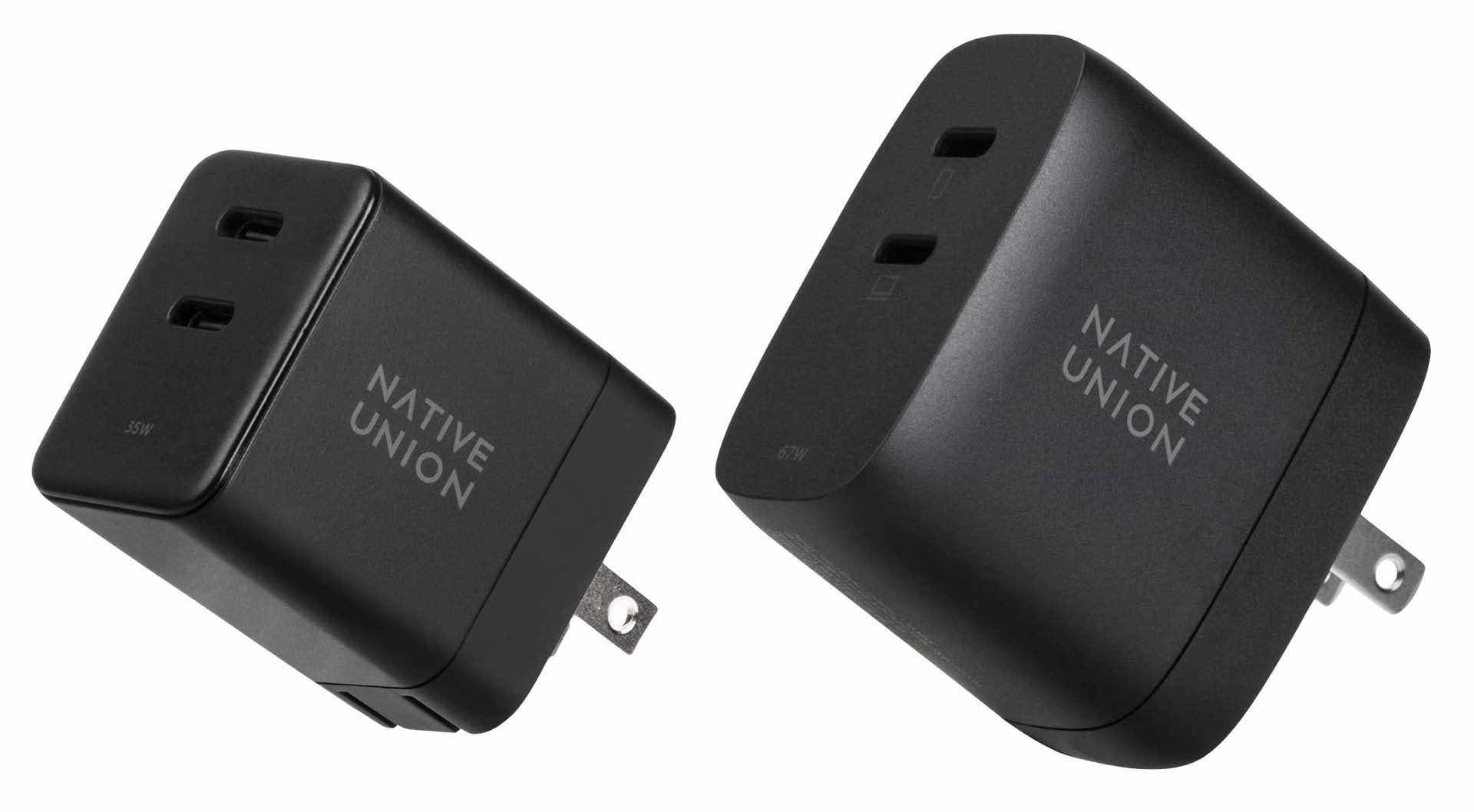 Native Union Fast GaN Charger PD (35W and 67W)
Earlier this year, Native Union joined the ranks of companies getting into the GaN charger game with their dual-port Fast GaN Charger PD 35W, along with its larger cousin, the Fast GaN Charger PD 67W.
Like other GaN (gallium nitride) chargers, these two compact wall adapters are each capable of charging your devices at speeds that rival or exceed what you'd get from much larger and heavier "old school" ones. Even the smaller 35W one is capable of charging a MacBook in a pinch, although it truly excels with USB-C enabled iPhones, which it can charge from 0% to 50% in less than 30 minutes.
The 35W charger is $35 on Amazon — easy enough to remember! — while the 67W one is $60.