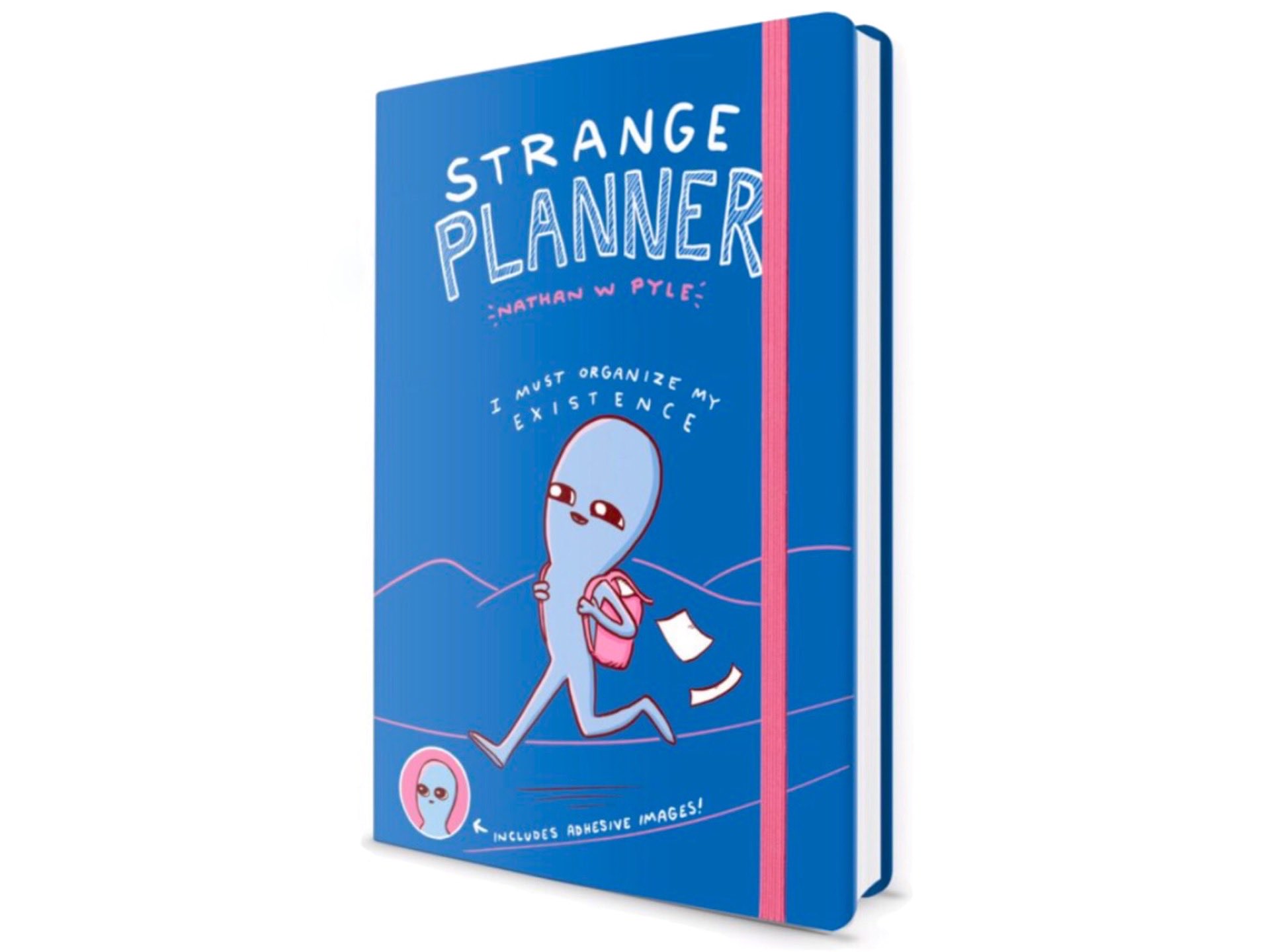 Pre-order Nathan W. Pyle's "Strange Planner"
Nathan W. Pyle's massively popular Strange Planet comic series — you know, the one where the blue aliens say regular things in mildly absurd ways — has an interesting new addition coming its way later this year. It's the "Strange Planner", and it'll be a single-calendar-year planner/journal designed with fans of the comics in mind:
The colorful inhabitants of Strange Planet are at it once again in this week-at-a glance planner that can be started in any month—the perfect gift for "beings" both organized and disorganized. Strange Planner includes sections for twelve months, each illustrated with popular Strange Planet characters and containing:

A memorable saying from Strange Planet
A month-at-a-glance overview page
4 week-long spreads broken down into 7-day entries
Space for contact information and addresses
A keepsake pocket with a page of Strange Planet stickers
An elastic enclosure for convenient book transportation

Designed with the signature Strange Planet palette of pinks, greens, blues, and purples, Strange Planner is an exciting way for Strange Planet fans to engage with their favorite characters every day.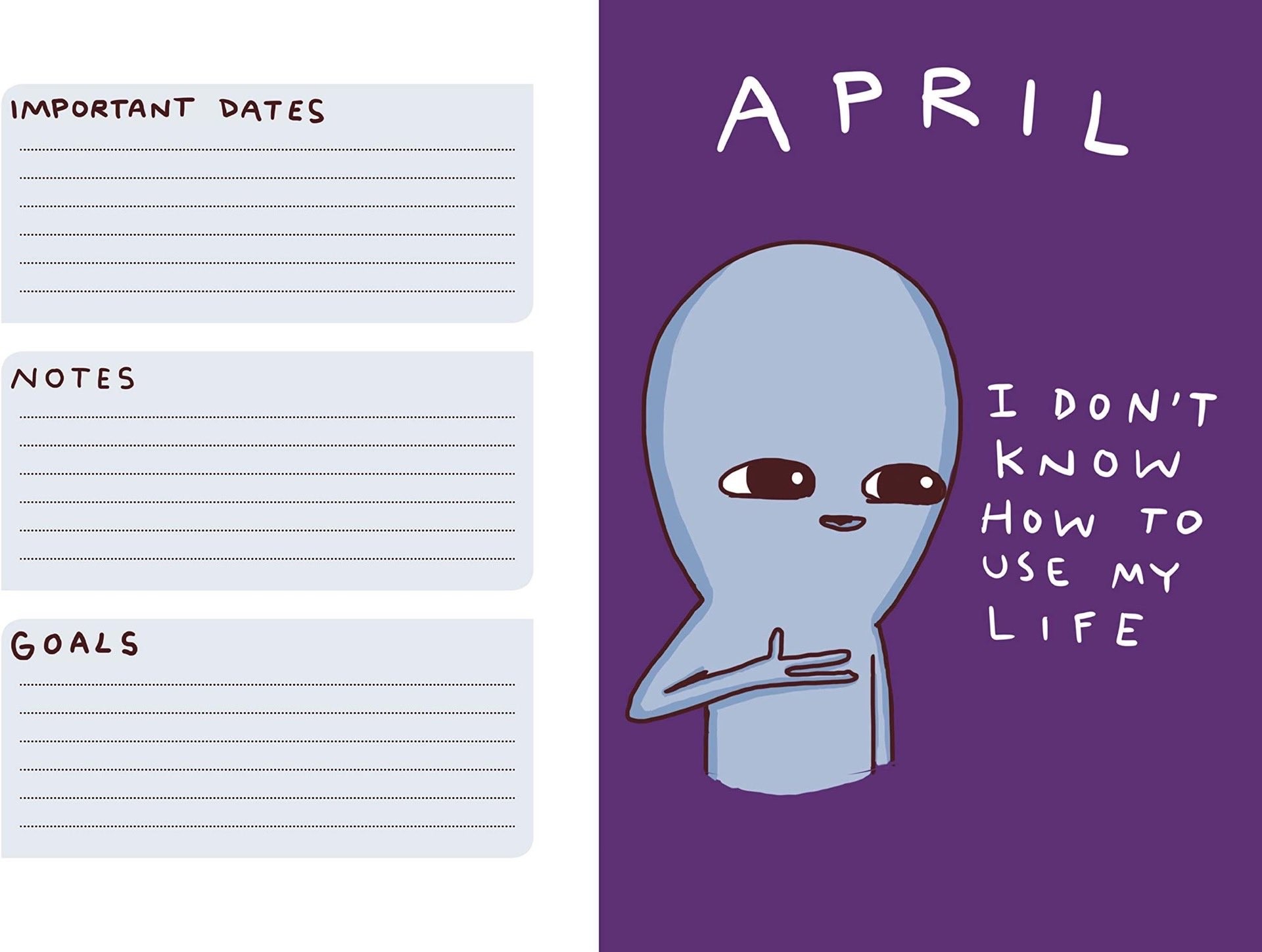 Pre-order this 160-page hardcover planner for $14 on Amazon and get ready to organize your e x i s t e n c e when it comes out on September 15th, 2020.