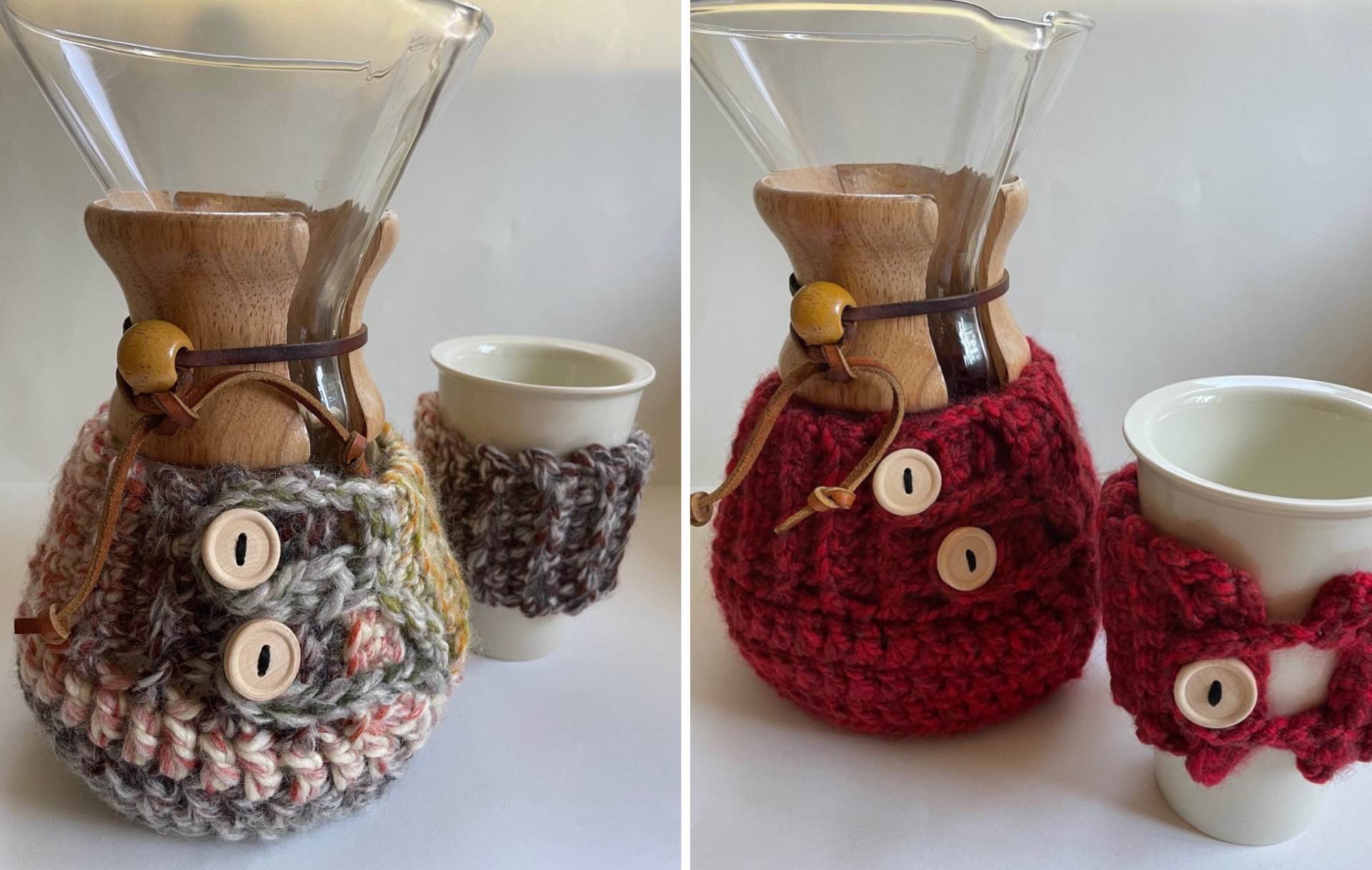 NataliesArtCrafts Chemex + Cup Crochet Coozy Sets [Etsy]
NataliesArtCrafts is an Etsy shop run by Montana artist Natalie Minnich — no relation with mininch, I'm assuming — where she sells crocheted coozies for the 8-cup Chemex coffee maker.
They're sort of like cute little sweaters that help keep the remaining bit of joe nice and hot for your second cup. Each one also comes with a matching mini coozy to go on your favorite travel mug as you sit around the house or head out the door.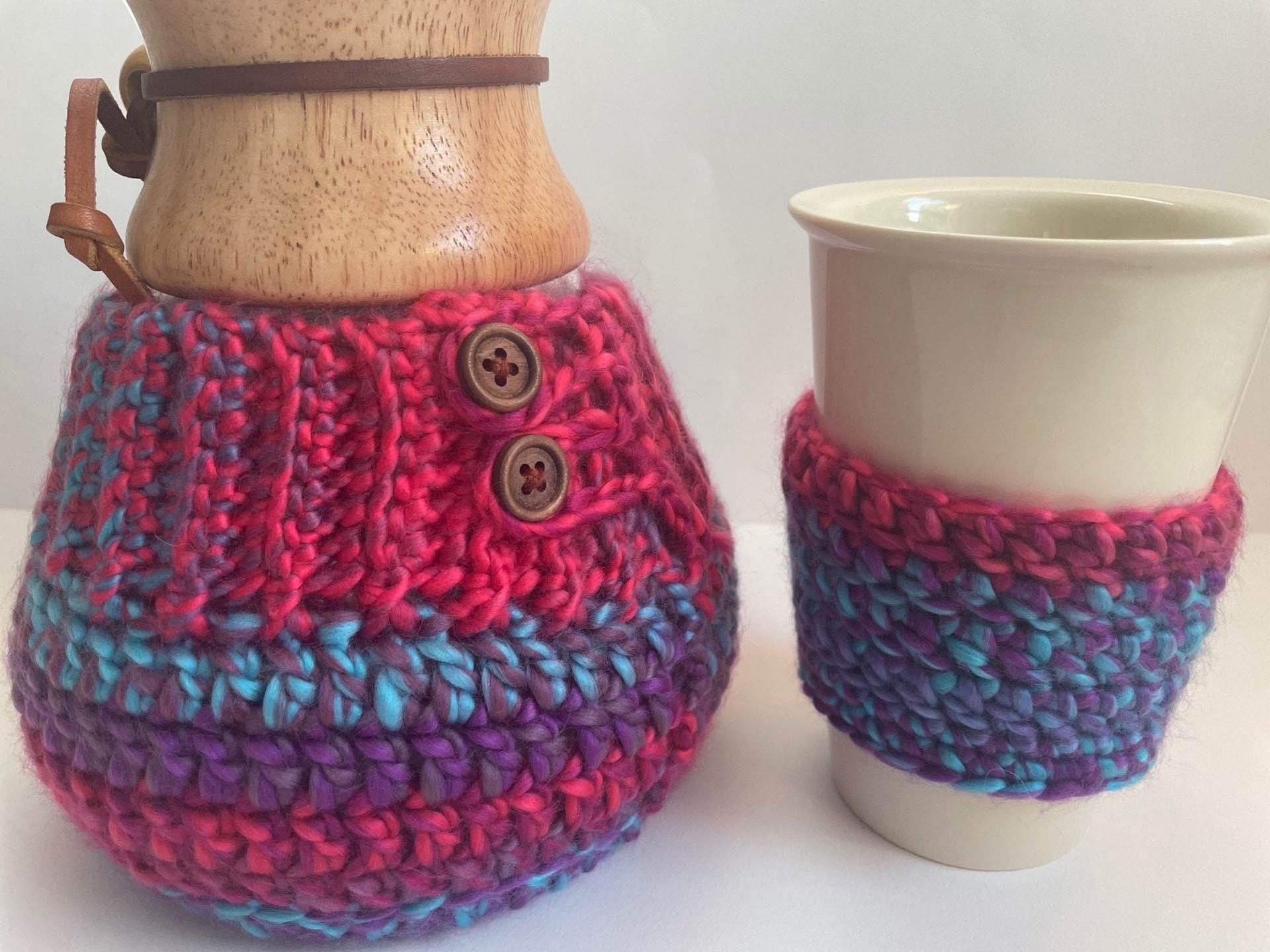 She offers a few pre-chosen color options that are all great, or you can go with something a bit more custom. Either way you go, each set is $30. A wonderful gift idea for that coffee lover in your life.