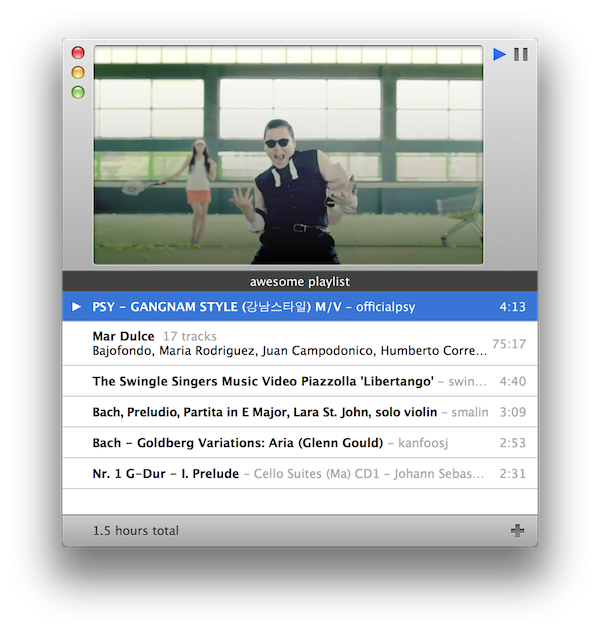 Nasturtium Player for OS X
Since the advent of the Mac App Store, there's been a movement toward simple Mac apps that do one or two things, and do them well. Without a doubt, this is a side effect of iOS, where simple apps tend to do better than more complicated ones.
Nasturtium Player for OS X is a great example of this. The app can be used to queue up from your iTunes library and YouTube with one easy search. No more YouTube-releated freezes in Safari.
The app revolves around playlists, and it's easy to create, edit and save them for use in the future. The UI is clean and simple, and feels right at home on Mountain Lion.
You can pick it up on the Mac App Store for just $2.99.