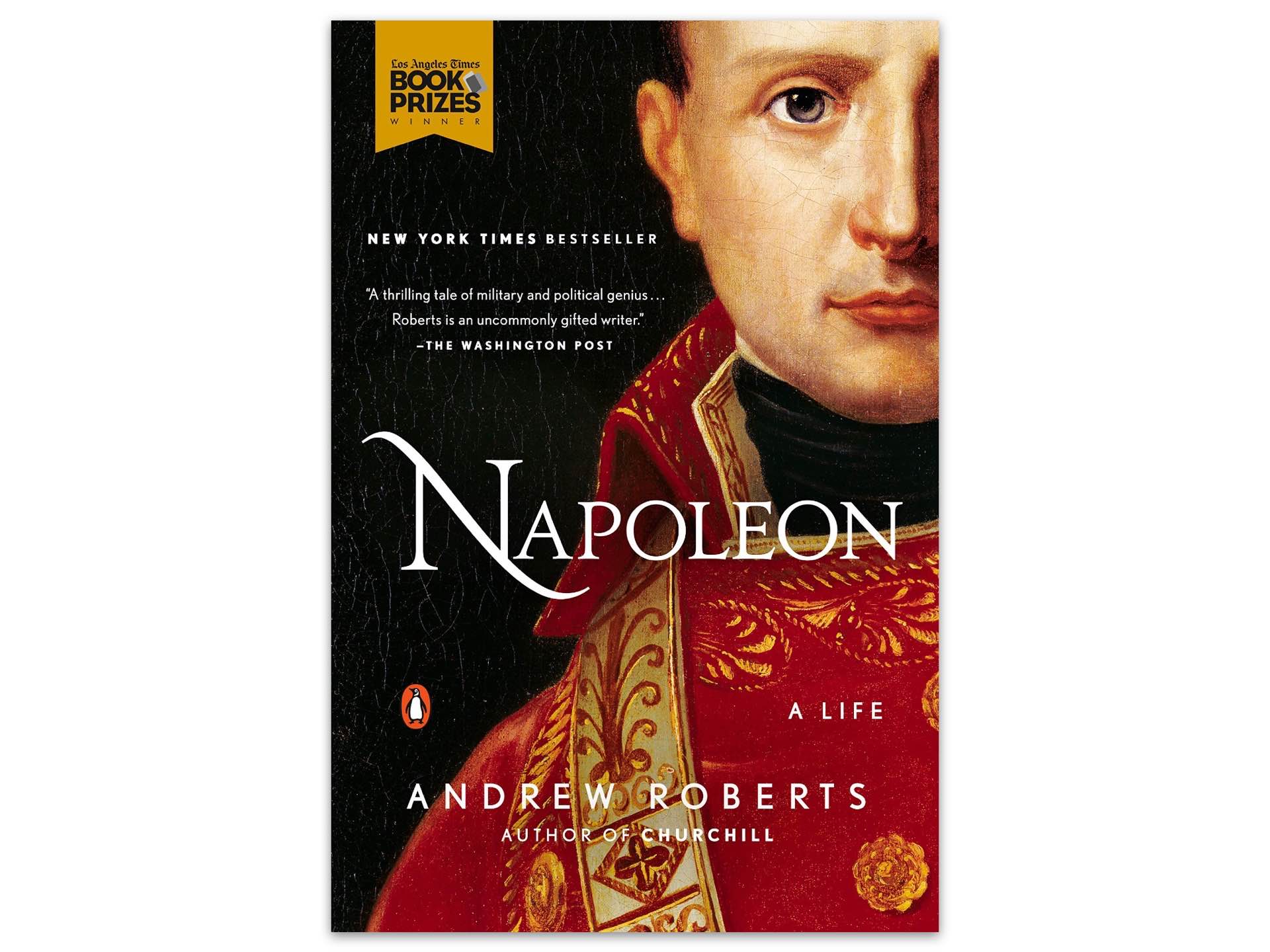 'Napoleon: A Life' by Andrew Roberts
Would you like to escape all the political/world drama of today for a while and instead sink your teeth into the happenings of 200-some-odd years ago? You might try diving into Andrew Roberts' Napoleon: A Life, a meticulously researched 976-page biography detailing the meteoric rise and fall of none other than Napoleon Bonaparte.
Now, similar to Abraham Lincoln, there have been many, many lengthy biographies written about this man, often split into multiple volumes because there's just so much to cover. Some are unflattering at best, but few of them shy away from criticizing Napoleon's atrocities, even when commending his dazzling brilliance on the battlefield. [Of the 60 (!) total battles he fought, he lost only 7.]
Roberts' tome, on the other hand, is unapologetically admiring of Bonaparte's deeds — almost to a fault — yet I still count it among the more notable attempts to encapsulate his life and exploits (and yes, his foibles too).
Here's the official description:
Austerlitz, Borodino, Waterloo: his battles are among the greatest in history, but Napoleon Bonaparte was far more than a military genius and astute leader of men. Like George Washington and his own hero Julius Caesar, he was one of the greatest soldier-statesmen of all times.

Andrew Roberts's Napoleon is the first one-volume biography to take advantage of the recent publication of Napoleon's thirty-three thousand letters, which radically transform our understanding of his character and motivation. At last we see him as he was: protean multitasker, decisive, surprisingly willing to forgive his enemies and his errant wife Josephine. Like Churchill, he understood the strategic importance of telling his own story, and his memoirs, dictated from exile on St. Helena, became the single bestselling book of the nineteenth century.

An award-winning historian, Roberts traveled to fifty-three of Napoleon's sixty battle sites, discovered crucial new documents in archives, and even made the long trip by boat to St. Helena. He is as acute in his understanding of politics as he is of military history. Here at last is a biography worthy of its subject: magisterial, insightful, beautifully written, by one of our foremost historians.
Get the book in these formats: