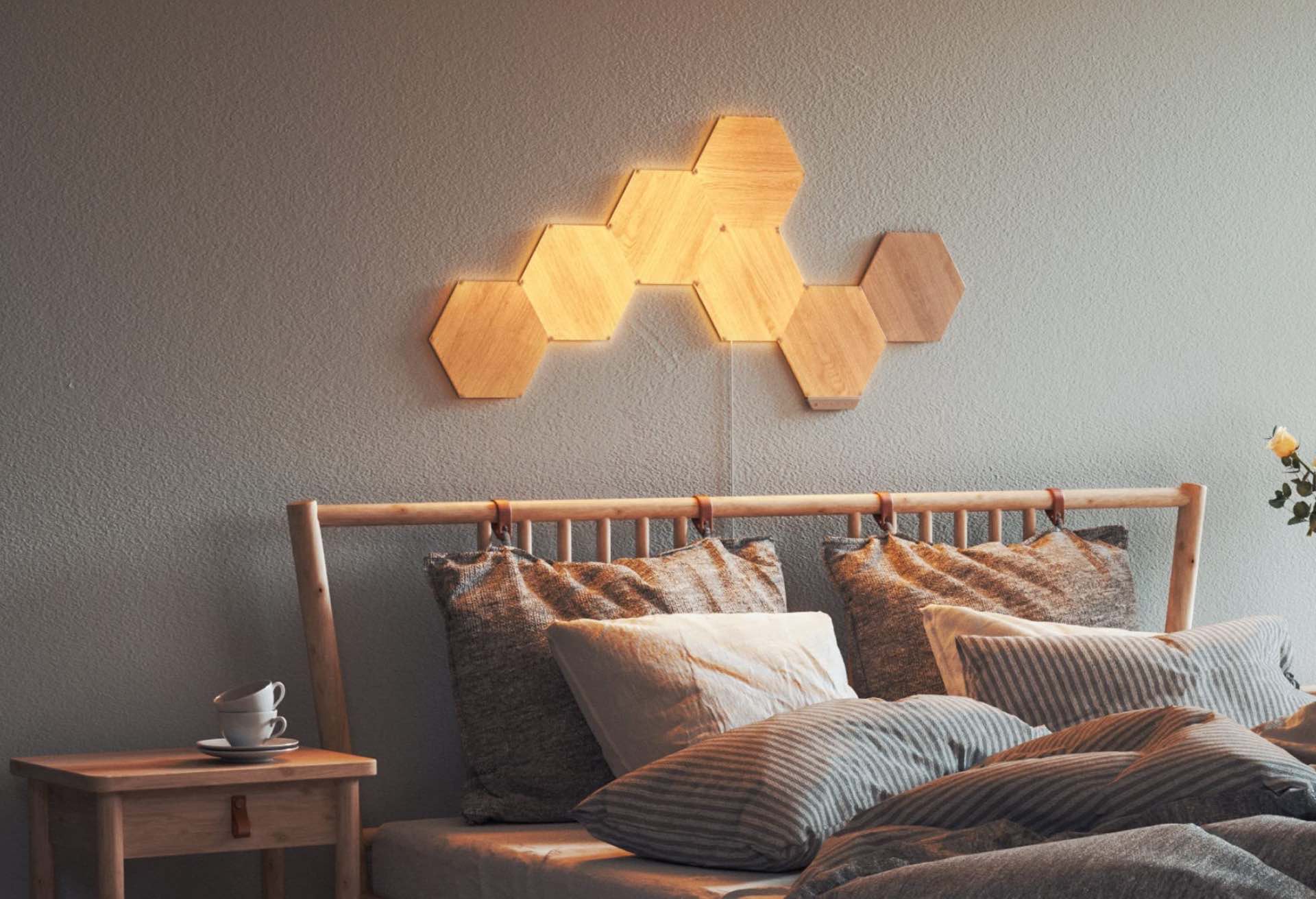 Nanoleaf Elements "Wood Look" Smart Light Panels
Nanoleaf's standard light panels are cool enough as is, with their ability to change colors to suit your tastes or dynamically match the media you consume. However, their wooden hexagon light panels bring a whole different vibe that feels warmer and more understated.
Like the original panels, the "Wood Look" series is modular in that you can arrange them on your wall in whatever pattern you like. The difference is, they manage to look like an elegant and subtle piece of decor even when the lights are off, whereas the RGB ones don't present nearly as much ambiance without their bright colors active.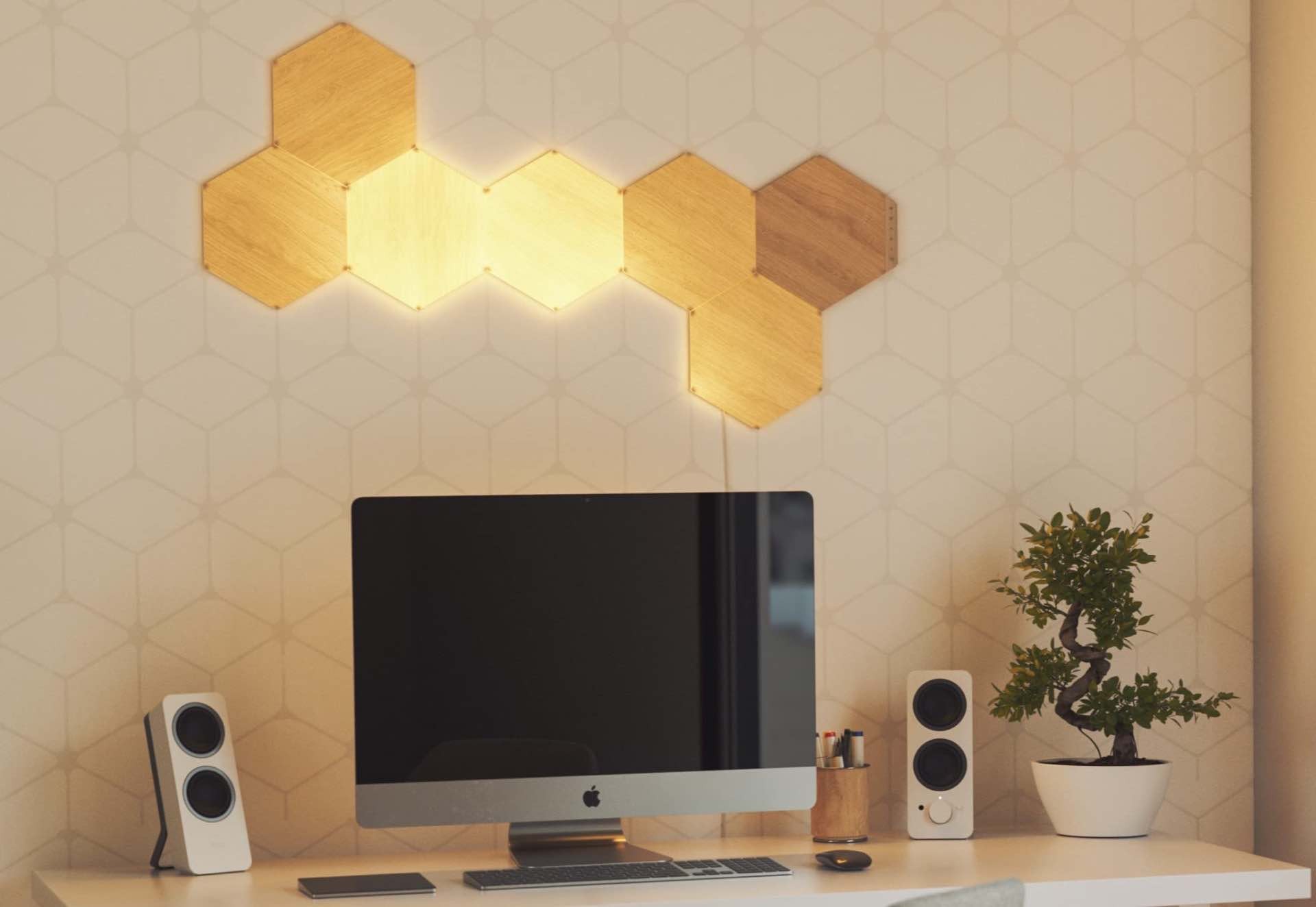 While you don't get a vibrant rainbow of colors to play with, you do get to create a cozy and calming atmosphere customized to your tastes (controlled via the Nanoleaf app), with the ability to configure animated light "scenes," such as a crackling fireplace-like glow or a cascading waterfall effect.
Add a warm touch of class to any room with the 7-panel starter kit ($230), which can be expanded later on with a 3-panel set ($80).