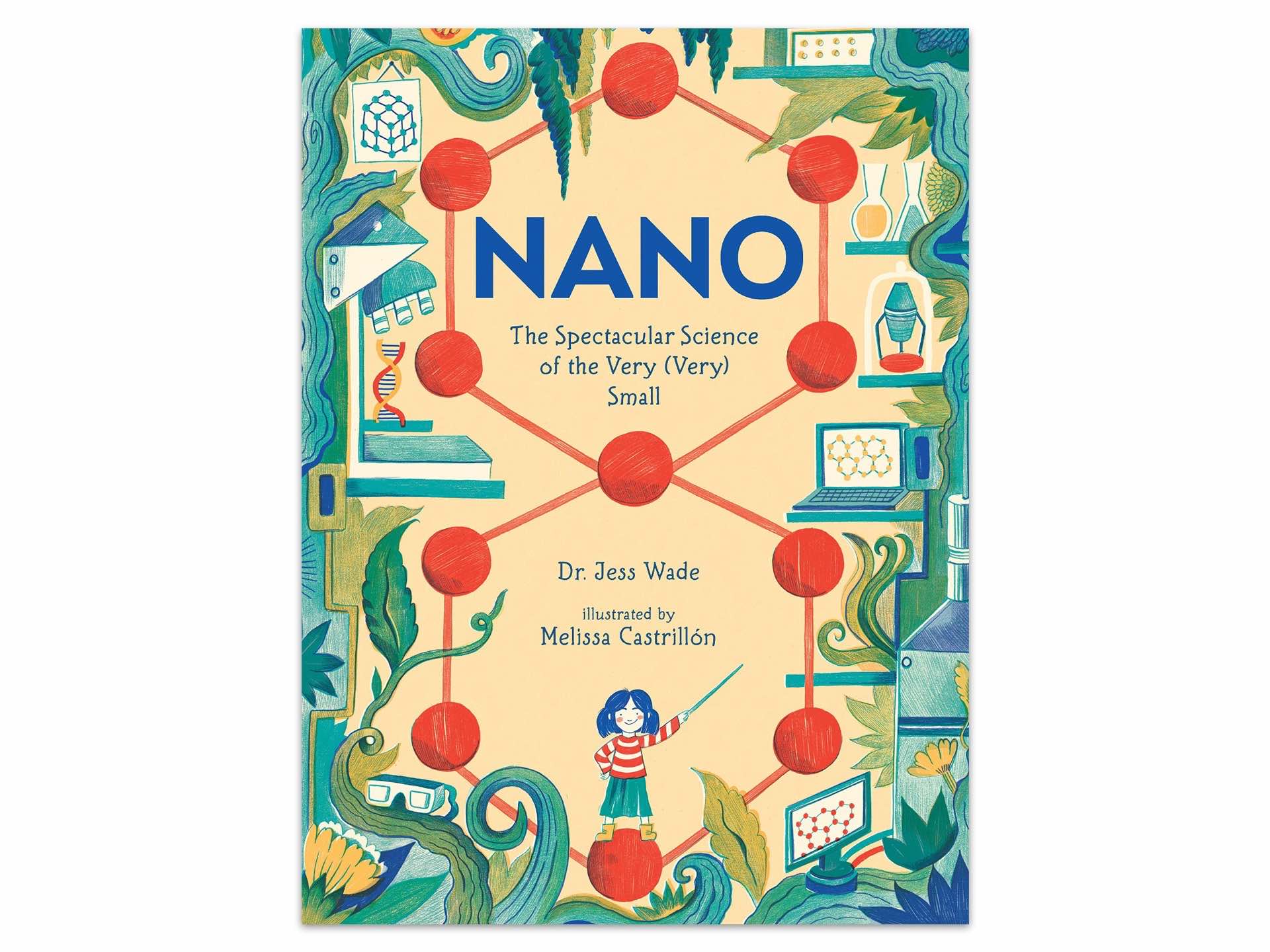 'Nano: The Spectacular Science of the Very (Very) Small' by Jess Wade & Melissa Castrillón
Released last September, physicist Jess Wade's Nano: The Spectacular Science of the Very (Very) Small is easily the most eye-catching and whimsical picture book about nanoscience your kids can get their hands on.
Illustrated by Melissa Castrillón — whose signature lush style can be found in a number of wonderful books — Nano invites young readers to explore a world that our eyes can't perceive directly, but which affects everything in our day-to-day lives:
An acclaimed physicist and debut picture-book author introduces readers to the tiny building blocks that make up the world around us. Elegant, friendly text and stylish illustrations explain atoms, the elements, and other essential science concepts and reveal how very (very) small materials are manipulated to create self-washing windows; stronger, lighter airplanes; and other wonders of nanotechnology. Further explanation in the back matter gives more detail about various scientists' roles and the tools they use. Splashed with bright primary colors, this tribute to the tiny will inspire curious minds of every stripe.
Here are a couple pages from the book: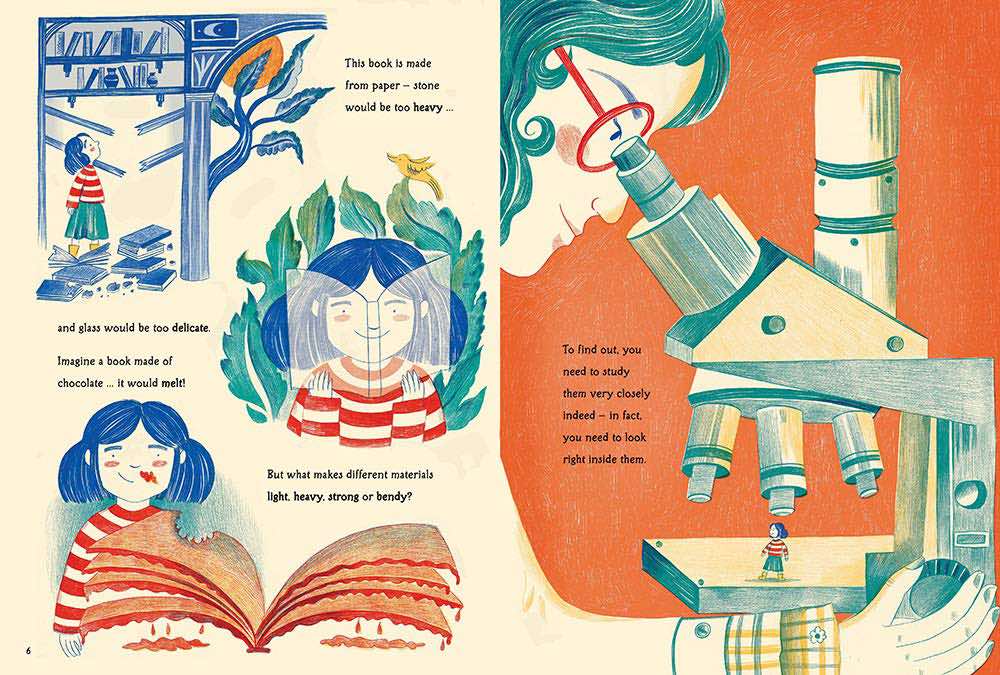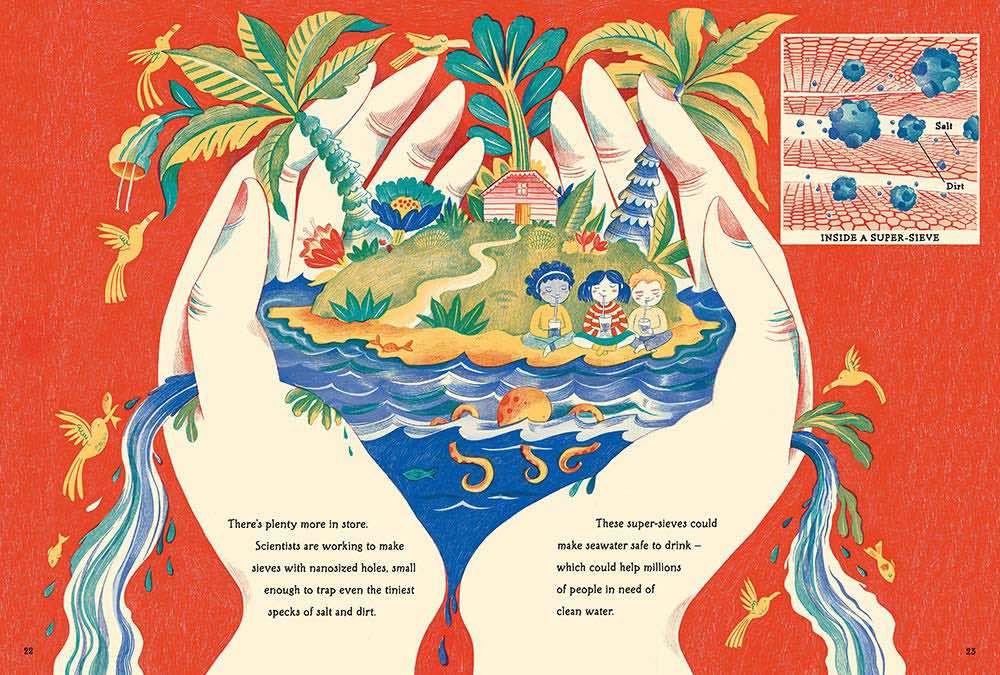 If you ask me, there's no more accessible way to show kids how atoms work and introduce them to concepts about nanomaterials that will change the world. You can get it in hardcover format ($17), or interestingly, you can also get it as an Audible audiobook ($7) narrated by Imogen Wilde.