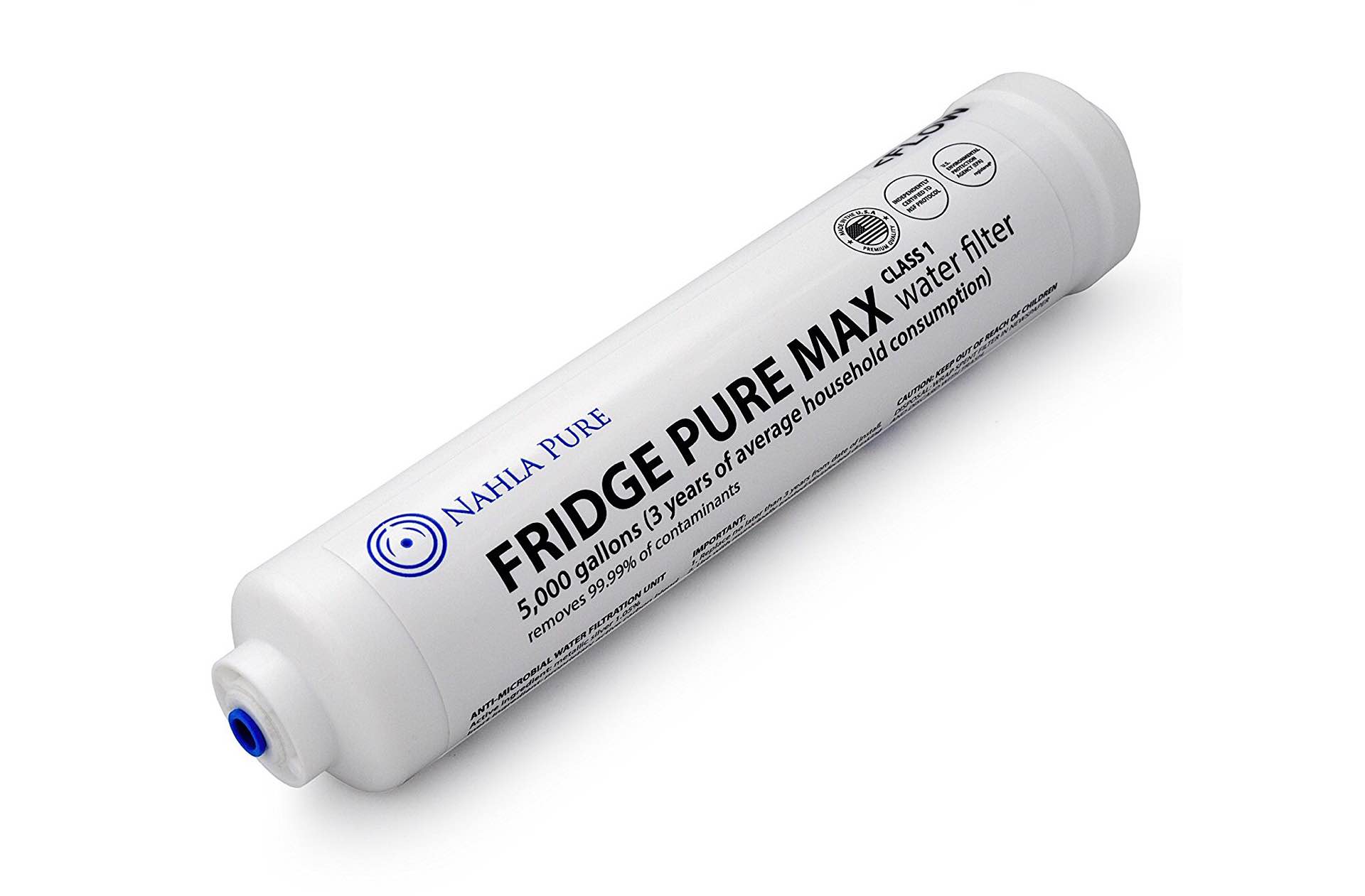 Nahla Pure "Fridge Pure Max" Icemaker Water Filter
It ain't the most glamorous item in the world, but if you're sick of dealing with stinky, bad-tasting ice from your fridge, you'll want a good inline water filter like the Nahla Pure "Fridge Pure Max". It's relatively easy to install and does a great job removing contaminants over the course of 5,000 gallons (approx. 3 years' worth) of water.
Three things to keep in mind:
You will have to cut your water line to insert the tubing on either side of the filter, so you should feel comfortable doing that before installing this thing.
Also before cutting, make sure you know the size of your water line. The filter only accepts tubing up to ¼", and if your fridge came with something larger, you'll have to replace the whole line to make this filter work.
It does not filter out fluoride, if that's a concern for you.
Get the filter for $38 at Amazon.