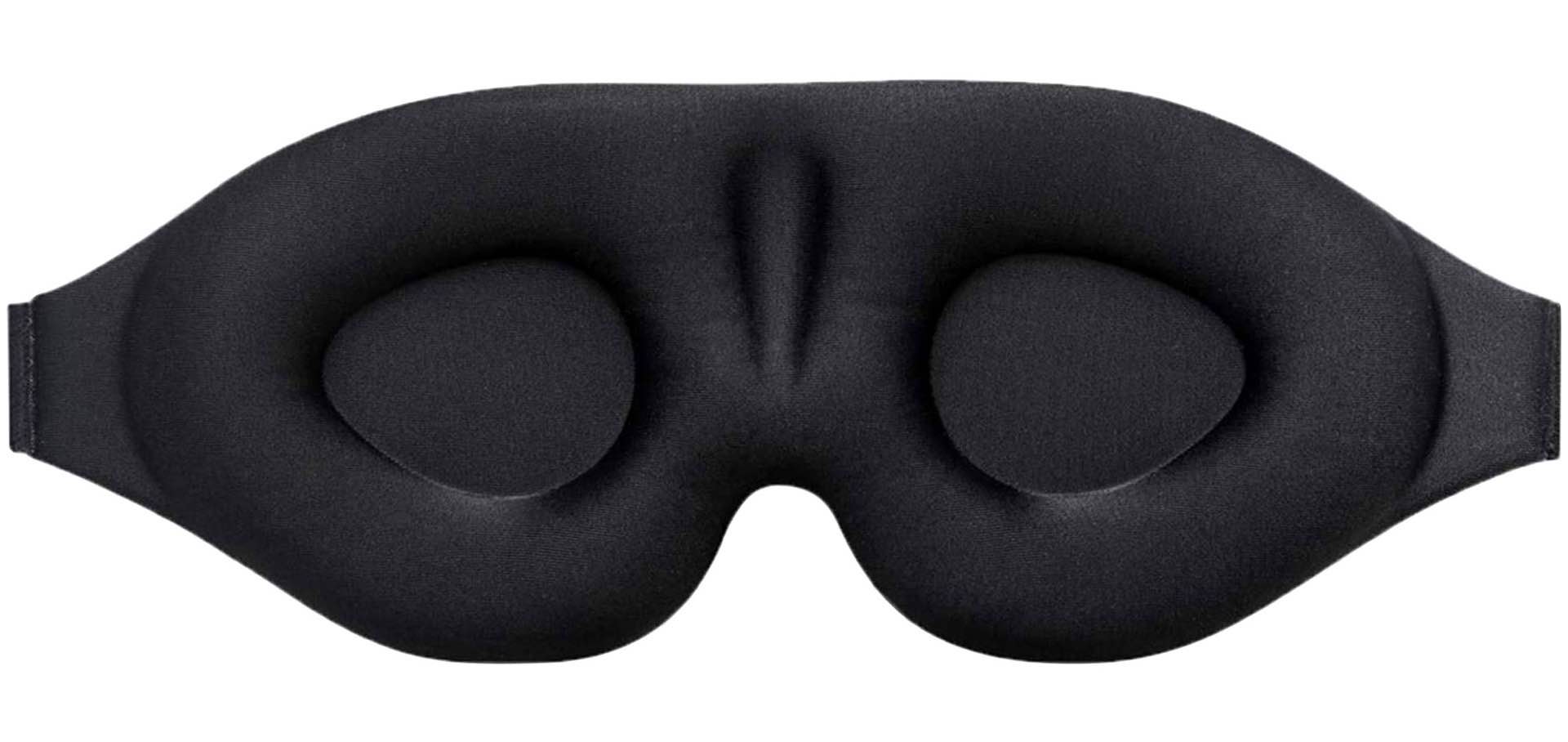 MZOO 3D Contoured Memory Foam Sleep Mask
A good night's sleep is so important for your physical and mental health, and you want to set yourself up for success as best you can. If your sleep is even the slightest bit disturbed by light shining into your eyelids, then a sleep mask might be just the thing to keep your slumber going.
MZOO's memory foam sleep mask features contoured cups to let your eyes move, blink, and flutter freely, which is especially nice for the that oh-so-critical REM portion of your sleep — not to mention how your eyelashes aren't constantly being smushed.
The soft, cushiony padding that goes around the eyes not only helps create that total-blackout effect, it also makes the mask rest quite comfortably on your face, even if you're a side sleeper (although you may need to adjust it a bit because of the inherent bulk of the thing). It's pretty breathable too, so you don't have to worry about overheating.
Grab this mask for $17 on Amazon in your choice of black, blue, purple, or red.