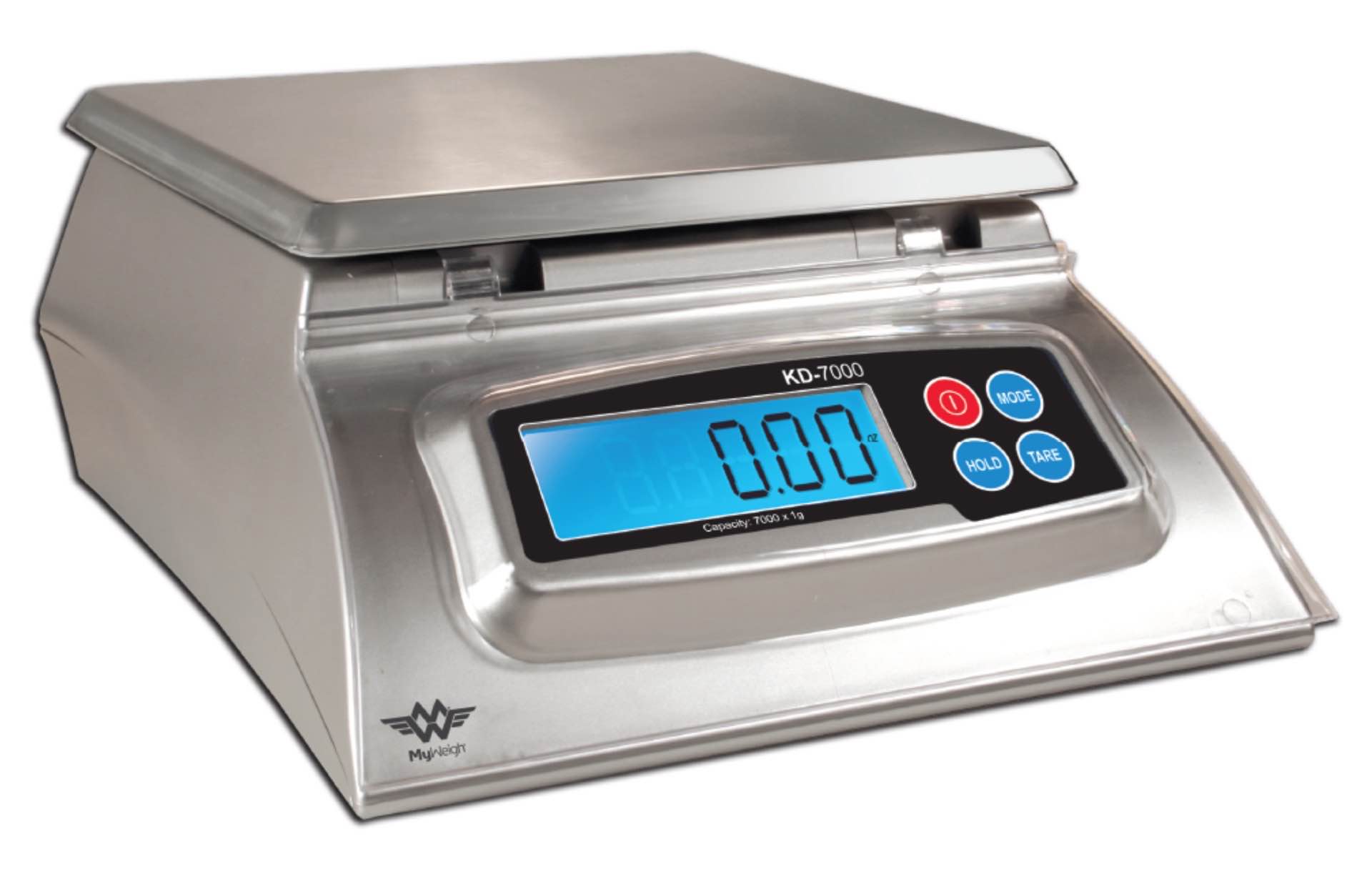 MyWeigh KD-7000 Digital Scale
If you're going to tackle the recipes in Dessert Person (or do any other baking/cooking of your own), you'll absolutely need a good kitchen scale to weigh out your ingredients.
The MyWeigh KD-7000 is a mid-sized scale that can hold up to about 15lb/7kg of weight, and is extremely accurate no matter what mode you use:
| Mode: | Capacity: | Resolution: |
| --- | --- | --- |
| Pounds : Ounces | 15 lb : 7 oz | 0.05 oz |
| Pounds | 15.450 lb | 0.002 lb |
| Ounces | 246.9 oz | 0.05oz |
| Grams | 7,000 g | 1 g |
| Kilograms | 7.000 kg | 0.001 kg |
The digital display is big and backlit, making it very easy to read from various angles, even if you have something large placed atop the scale. It also has a removable clear faceplate cover to protect both the screen and buttons from damage if you happen to spill something, which is bound to happen with anything baking related, so don't underestimate this feature.
The scale platform itself is quite sturdy, made from stainless steel that's easy to wipe down as needed. And lastly, I love that the KD-7000 doesn't overwhelm you with buttons; all you get is Power, Mode, Hold, and Tare — and that's really all most people need.
At $43 on Amazon, this scale is a heckuva deal.