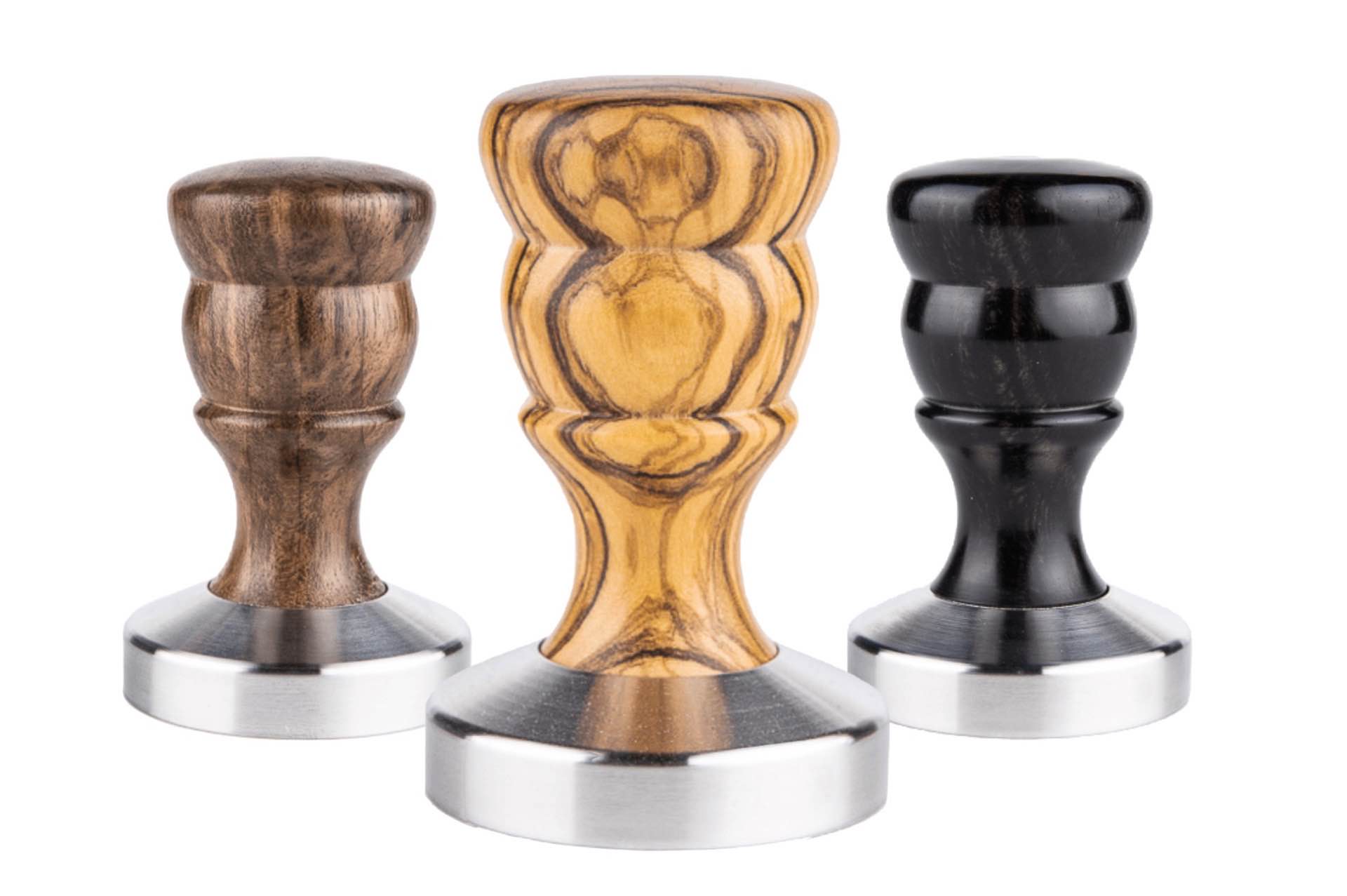 Mussa's Handmade "Hera" Wooden Espresso Tampers
Mussa is a Greek company that specializes in custom handmade espresso tampers and other accessories. One of their products is the "Hera" tamper, featuring a steel base topped by a lovely curved handle crafted from your choice of olivewood (pictured above, center), walnut (left), or ebony (right) wood.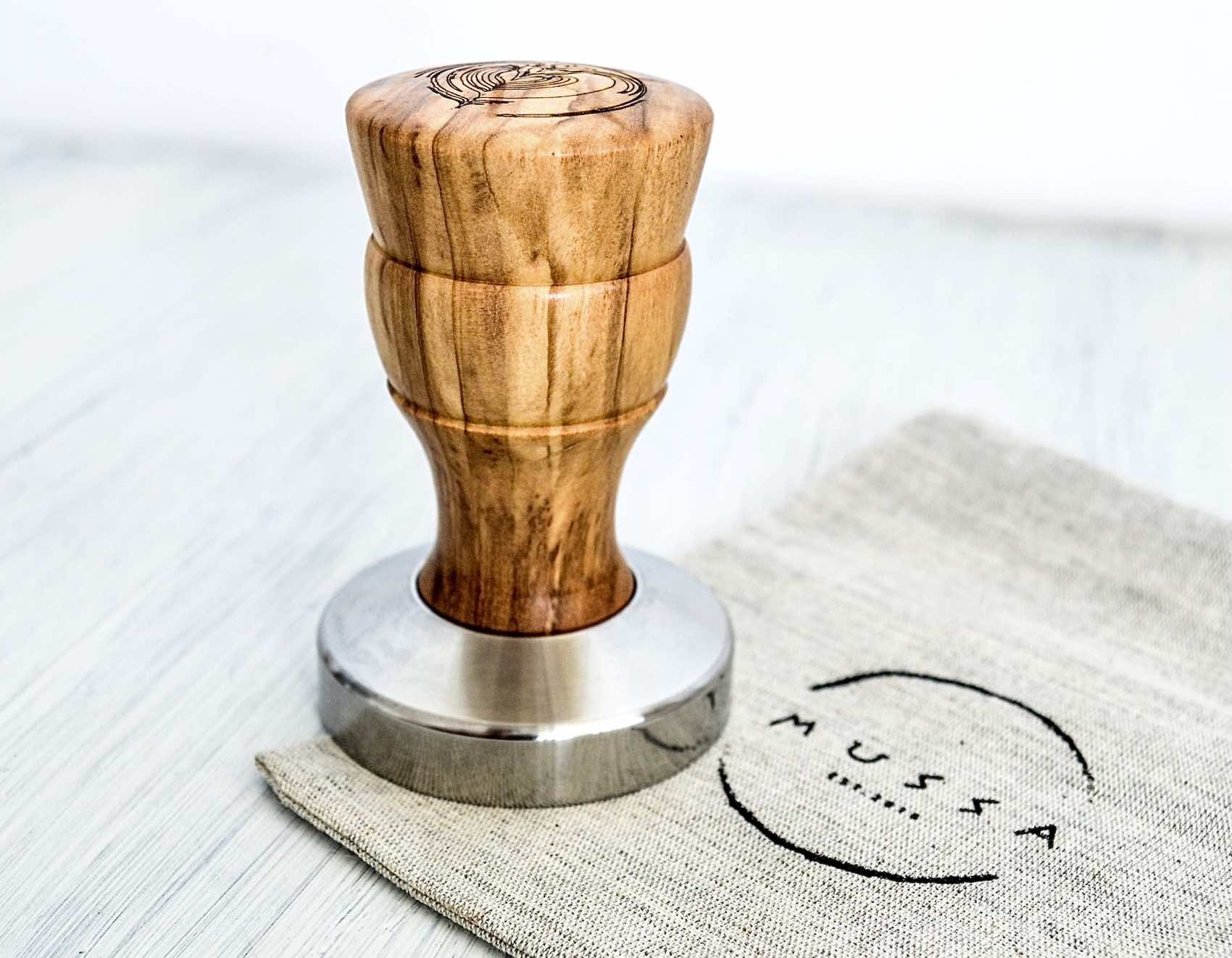 You can choose from a base diameter of 53mm, 58mm, or 58.4mm depending on the size of your espresso machine's portafilter — unfortunately, none of these work for the De'Longhi Dedica's rather unusual 51mm basket — and the top of the handle can be personalized with your initials, a short message, or even a logo/image.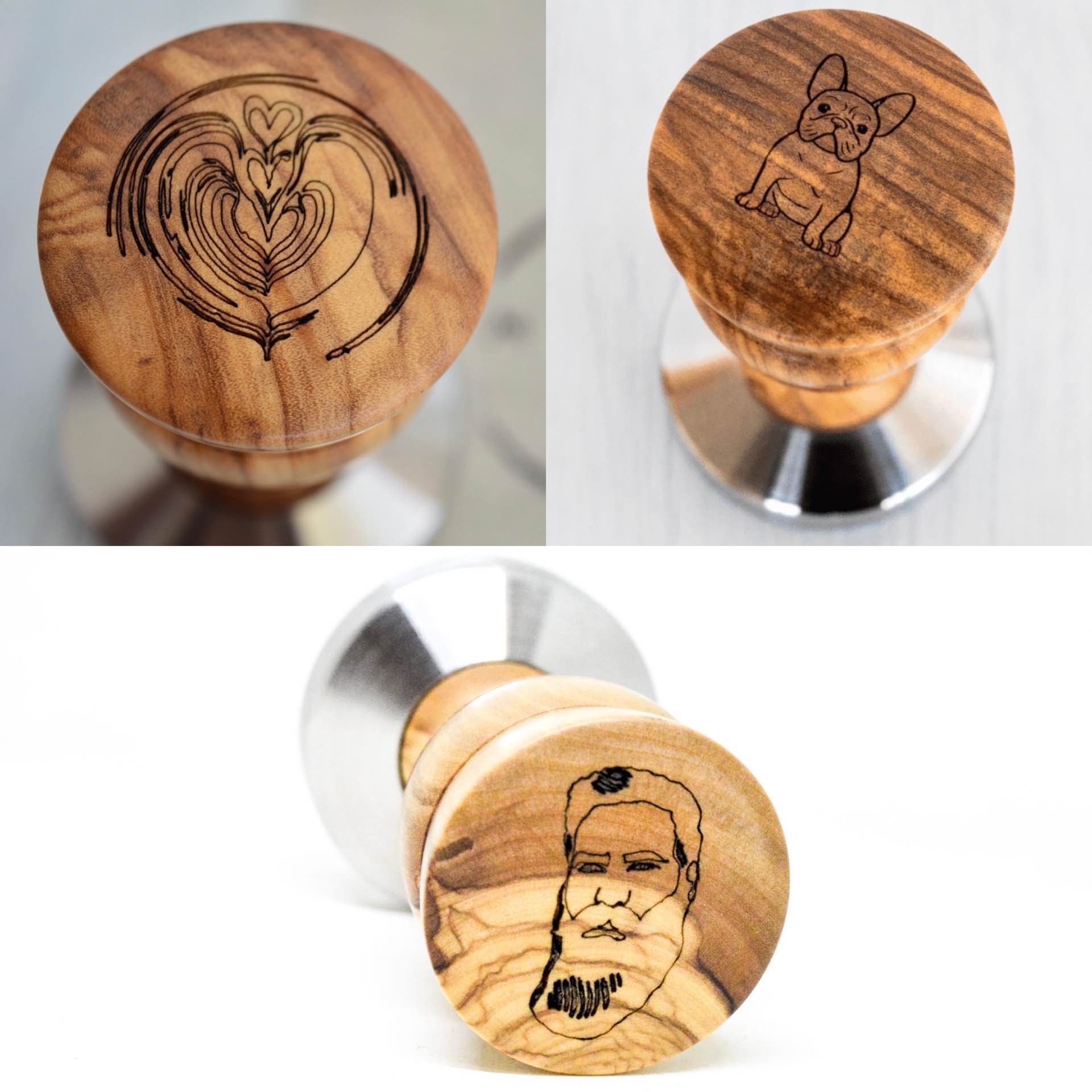 Not only does this handcrafted tamper add some class to your own espresso station, it would make a perfect gift for a fellow fanatic enthusiast. 😃☕️
The Hera tamper is 79€ or €139 at Mussa's site (~$94 or ~$165 USD, respectively) depending on the wood you choose. You can also shop these tampers on Etsy.