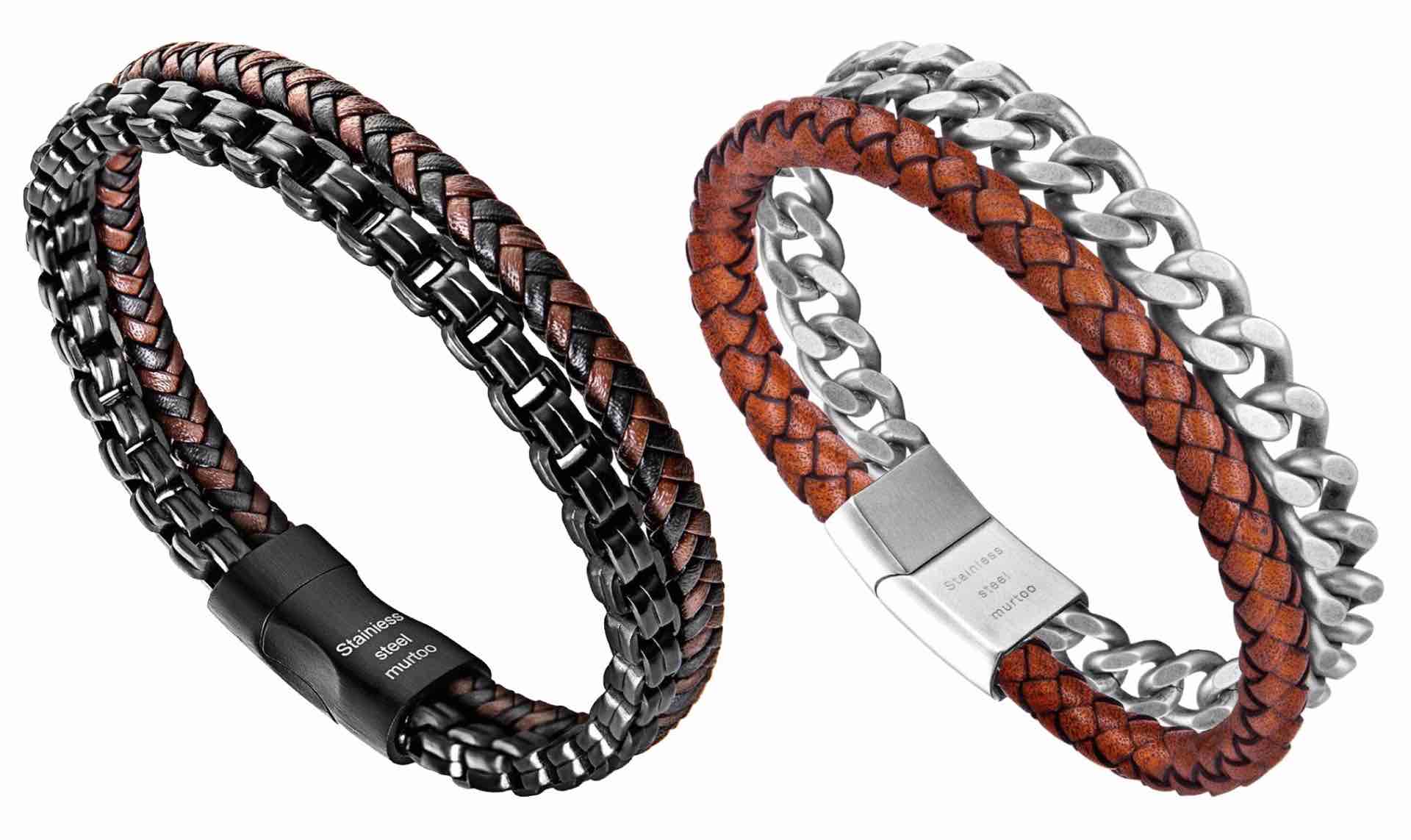 murtoo Leather & Stainless Steel Men's Bracelets
Anyone who tells you that men can't wear bracelets (or any jewelry, for that matter) is missing out on some really cool little wardrobe accent pieces. Take these sharp-looking woven leather + plated stainless steel bracelets, for example. They manage to strike a fine balance between rugged and snazzy, each made from quality materials and sporting a nifty magnetic clasp that makes it easy to get on and off.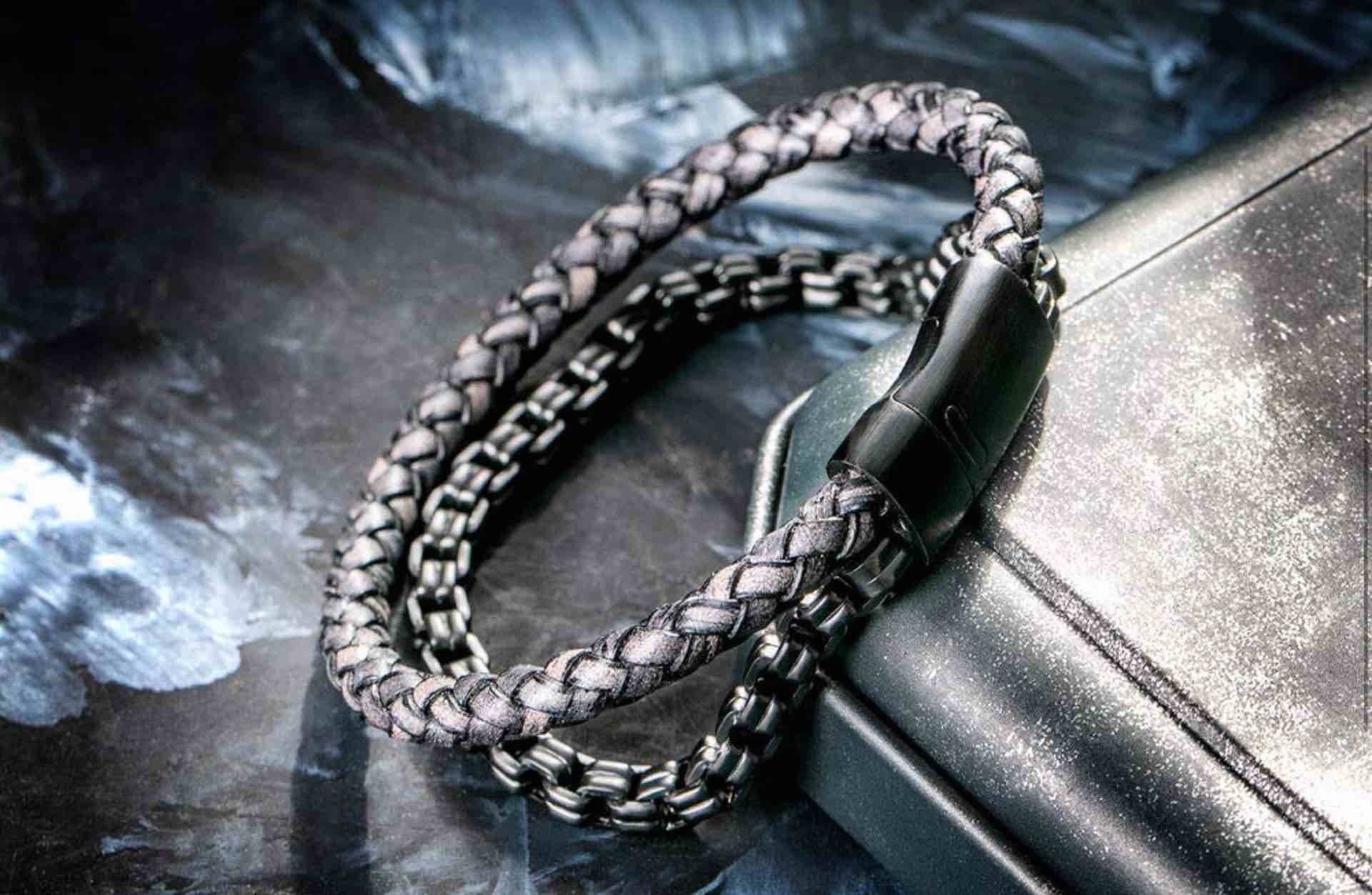 They have a handful of color combos to complement various outfits:
Each one is around $20 on Amazon. The box it comes in is nice enough for gift presentation, in case you decide to buy one for someone you know.