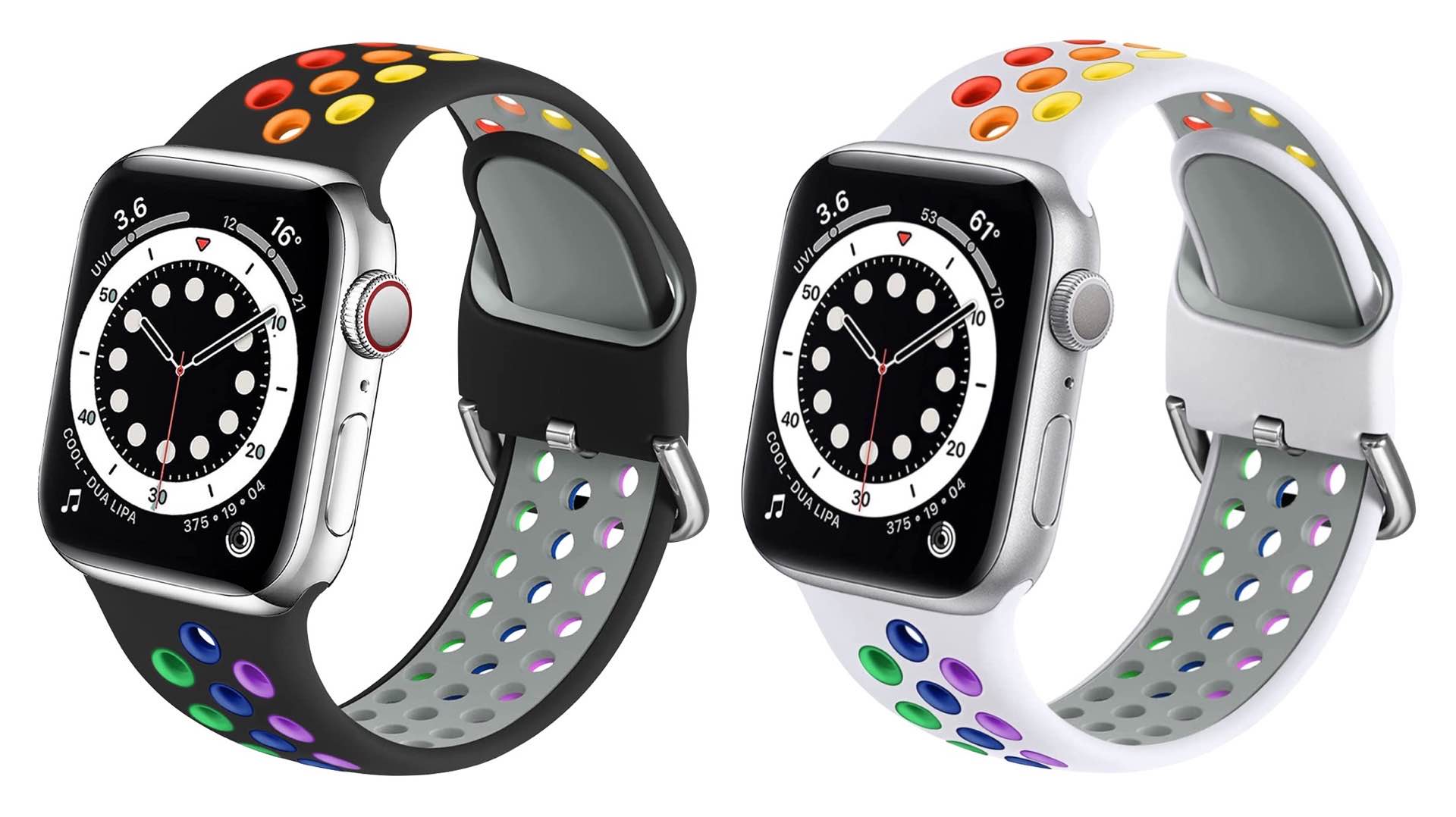 Muranne Rainbow-Accented Silicone Sport Strap for Apple Watch
This stylish silicone sport band adds a splash of color to your Apple Watch without being overly ostentatious about it. The strap itself is a solid color that's lined with a rainbow-hued series of ventilation holes, creating a neat and subtle chromatic effect around your wrist while also making it more comfortable to wear during workouts.
The strap color can be your choice of black, white, blue gray, bright blue, or pink, each of which is $7–$9 depending on size.