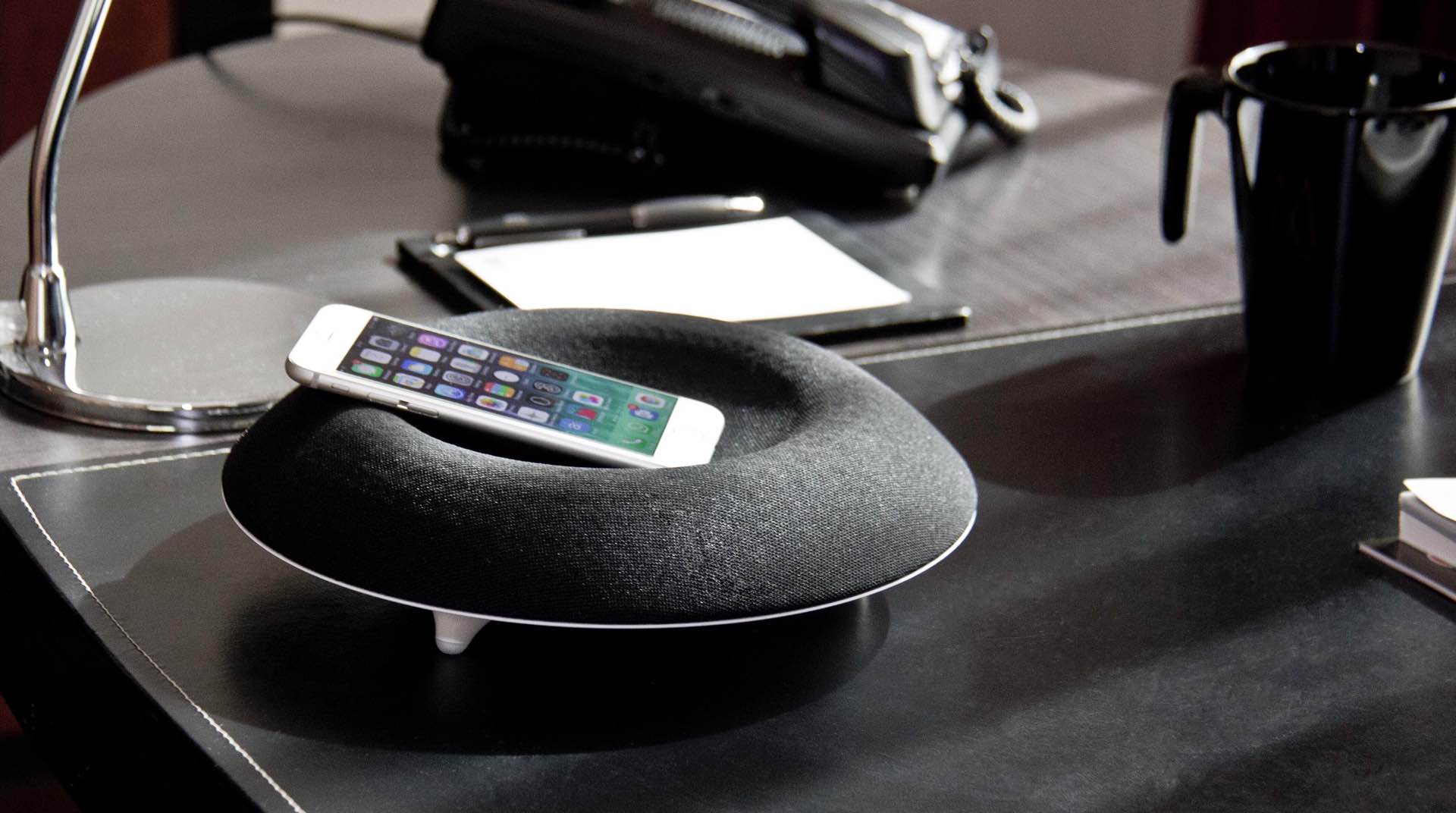 Muemma ARiNA Bluetooth Speaker
Designer Adin Mumma's Muemma ARiNA doubles as a Bluetooth speaker and a minimalist decor piece. It can be mounted on a wall if you like — and it certainly looks great that way — but its bowl shape also allows it to serve as a freestanding catchall for your phone, keys, or whatever other trinkets you've got lying around, all without affecting the quality of its 360° sound.
Twist off the speaker's fabric top — of which they have a wide variety of interchangeable colors — and there's a hidden USB-to-micro-USB charger tucked inside (which can be swapped out with your own Lightning cable or other USB cord) as well as an AUX port. There's even a built-in microphone for making calls. The speaker's rechargable battery lasts for 10 hours, so most of the time you never have to see any unsightly cables lying around while using it.
Get the ARiNA Bluetooth speaker in a variety of colorways for €150 (~$159 USD) at Muemma.de.