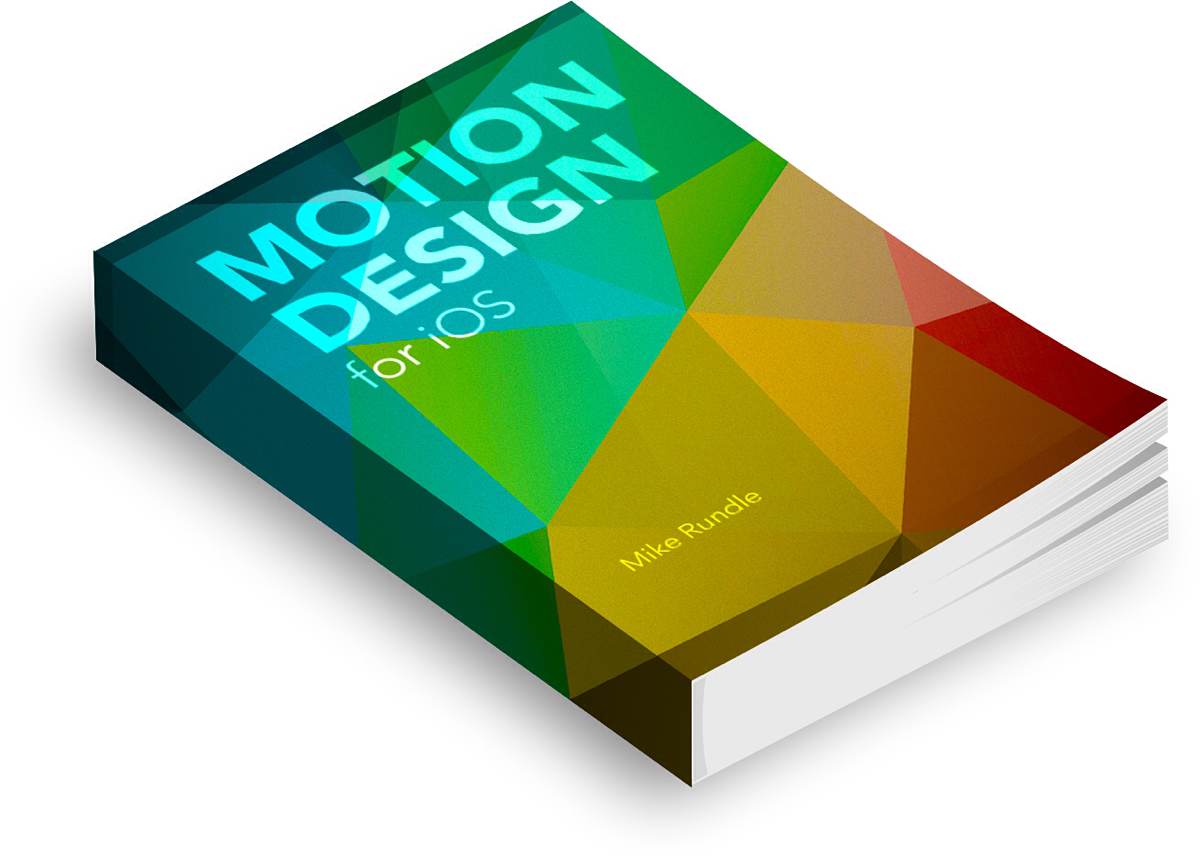 'Motion Design for iOS' by Mike Rundle
Motion Design for iOS is a new ebook by Mike Rundle that's all about animation design and development for iOS apps.
It covers the history, principles, and physics of great animation and motion, with lots of examples and full-project code walkthroughs that break everything down in an easy-to-grasp way. In other words, this book will teach you how to make immersive, awesome-looking apps.
You can read more about the book at Design Then Code (including sample material) or go straight to the purchase page and pick it up for the special introductory price of $49.