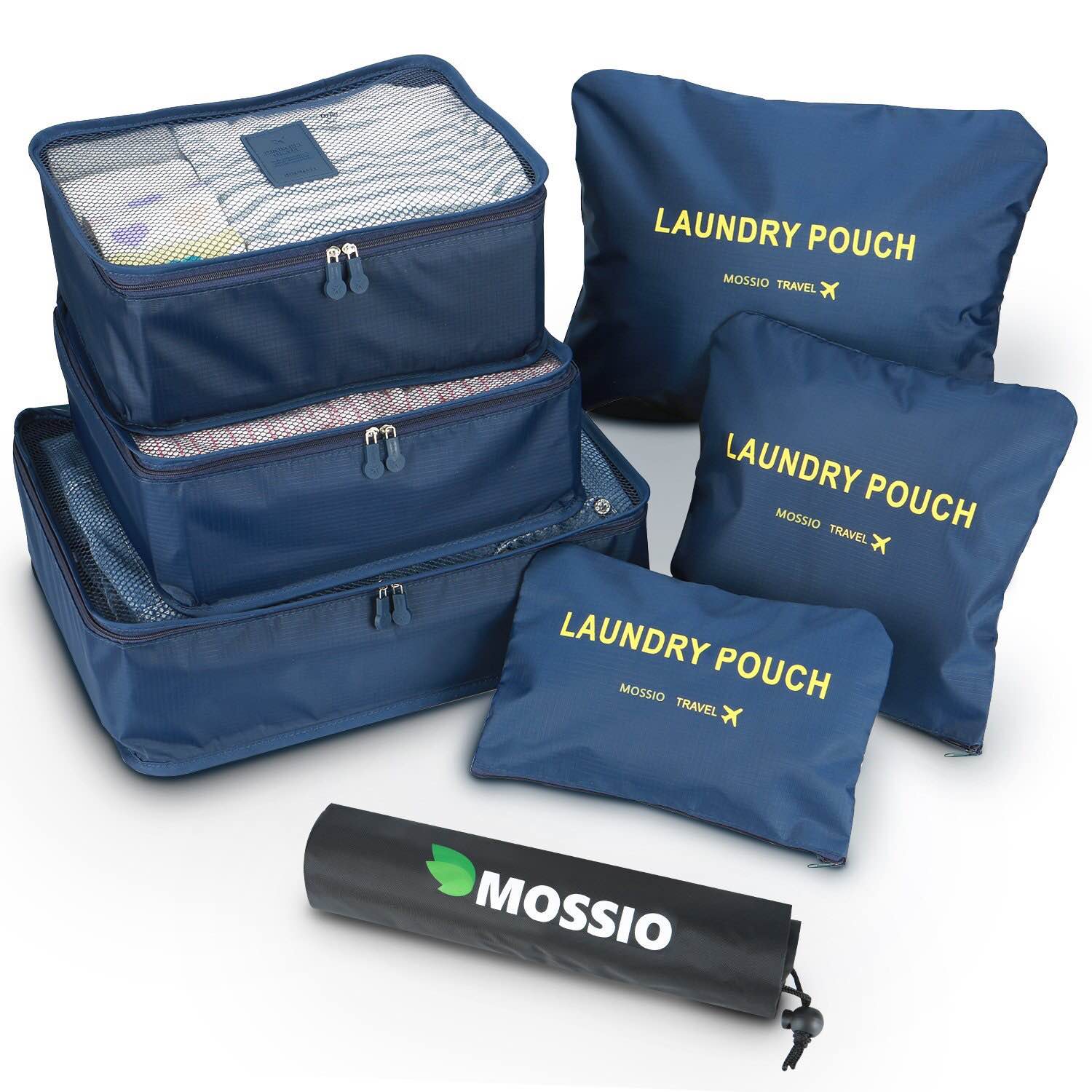 Mossio 7-Piece Packing Cube Set
It's been a while since I've written about one of my favorite travel organization hacks: packing cubes. Feels like I'm overdue. Which is fine, since I recently discovered this 7-piece set by Mossio.
It comes with…
3 packing cubes:

Large: 15.7″ x 11.8″ x 4.7″
Medium: 11.8″ x 11″ x 4.7″
Small: 11.8″ x 7.9″ x 4.7″

3 laundry pouches:

Large: 13.7″ x 10.6″
Medium: 10.6″ x 9.8″
Small: 10.2″ x 6.3″

… and a bonus shoe bag
Despite all of this costing only $16, the pieces in this set are all made from high-quality durable nylon material that's water-resistant and should basically survive many years of travel. And of course, they share what makes all packing cubes so great: You can keep all your travel necessities organized and separated, making them easy to dig through when you need something rather than pulling all your clothes out of a suitcase just to find one buried shirt.
Last August, Tim Nahumck shared a clever idea for this set:
I'm so happy with these, that I've ordered 3 additional sets: one for each member of our family, each in a different color. This will be very helpful for longer family trips: we can cut down on the number of bags we take, and use the packing cubes to distinguish which close belong to which person. For $60 total, we will be more organized as a family. I'm all for this.
Speaking of color choices, the 7-piece set is available in dark blue, light blue, dark pink, light pink, orange, rose red, wine red, and grey.