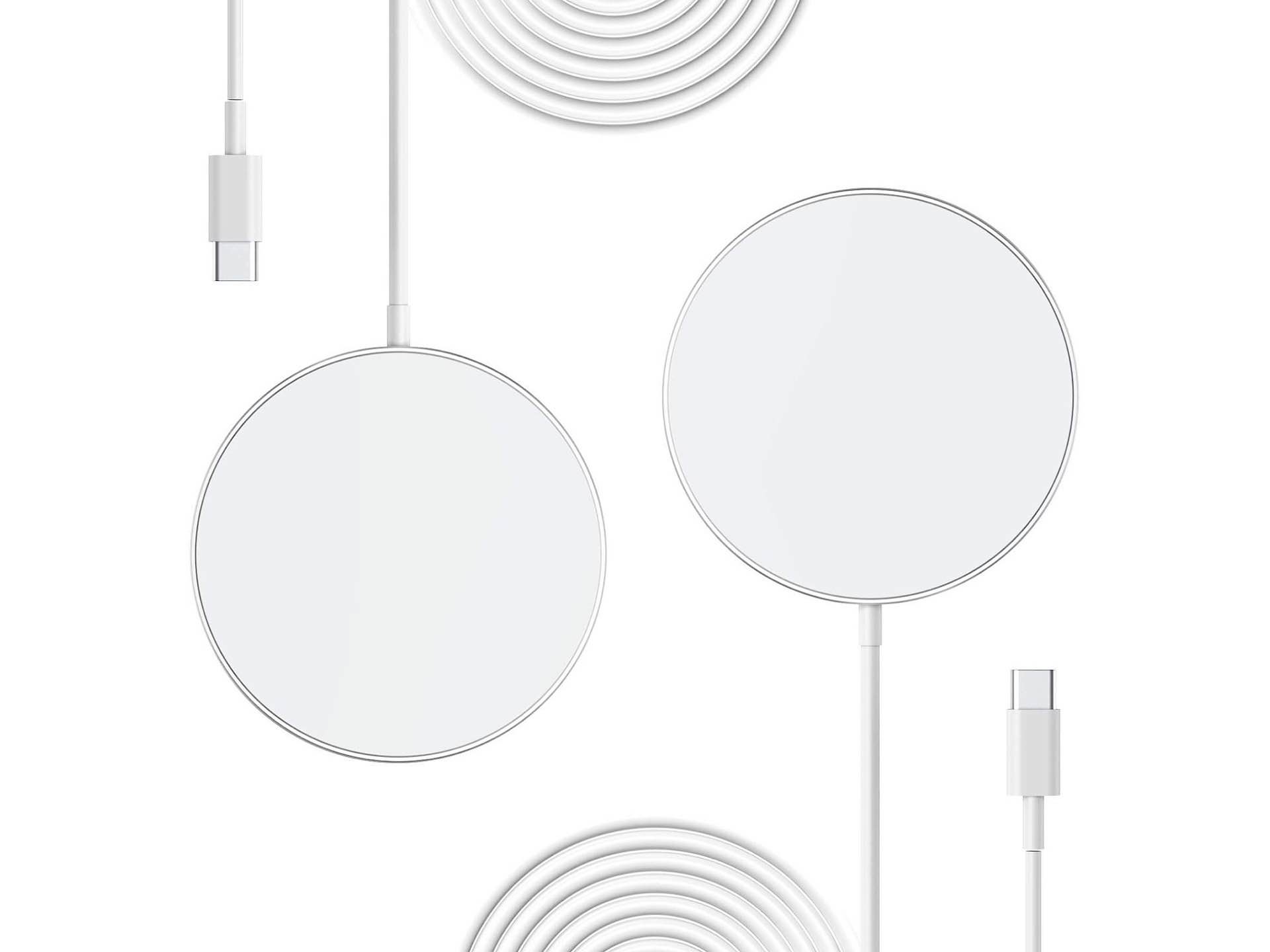 MOSONTH Magnetic Wireless Charger (Two-Pack) for iPhone 12
As the field of MagSafe-compatible chargers for iPhone grows, it only makes sense that there will be companies looking to offer this convenience in multiples, whether it's for household partners who each want one on their respective bedside table, someone who prefers one at home and one at the office, or whoever else might need more than one charger (most of us, I'd wager).
Whatever the case is for you personally, this two-pack of chargers from MOSONTH is as convenient as it gets. Each well-built charger takes up very little space wherever you set it up, and your iPhone 12 (of any size) will snap into place on it nicely before charging at 10W.
What's nice about a magnetic charger like this is that it doesn't heat up the way a Qi charger sometimes can, so there's no danger to your iPhone battery longevity.
Get this two-pack of magnetic chargers for $33 on Amazon.