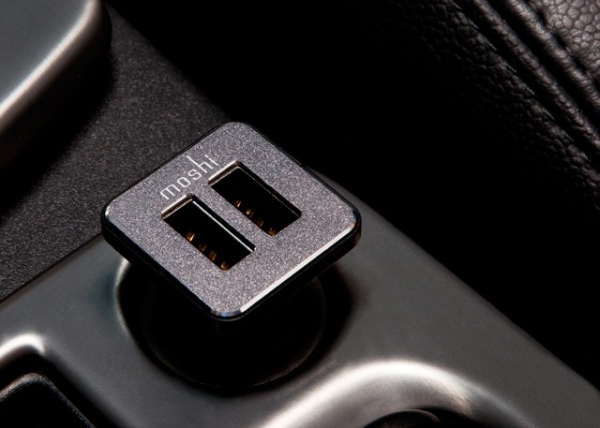 Moshi Revolt Duo
The battery life on my iPad 4 is fairly respectable, but not so amazing that it can last through even a one-day road trip when one of us is reading ebooks in the passenger seat. We also use my iPhone 4s to play podcasts during these drives, which of course can suck the battery dry in a matter of hours.
This is why the Moshi Revolt Duo car charger ($45) is so useful. It lets you charge two devices at once, and each port provides full power so each recharge goes quickly. There's no penalty for charging more than one device here.
It comes with a single, extendable Lightning cable (up to 6ft long), so you'll have to bring another cable of your own if you plan on charging multiple devices. I'm sure that won't be an issue for most geeks though.