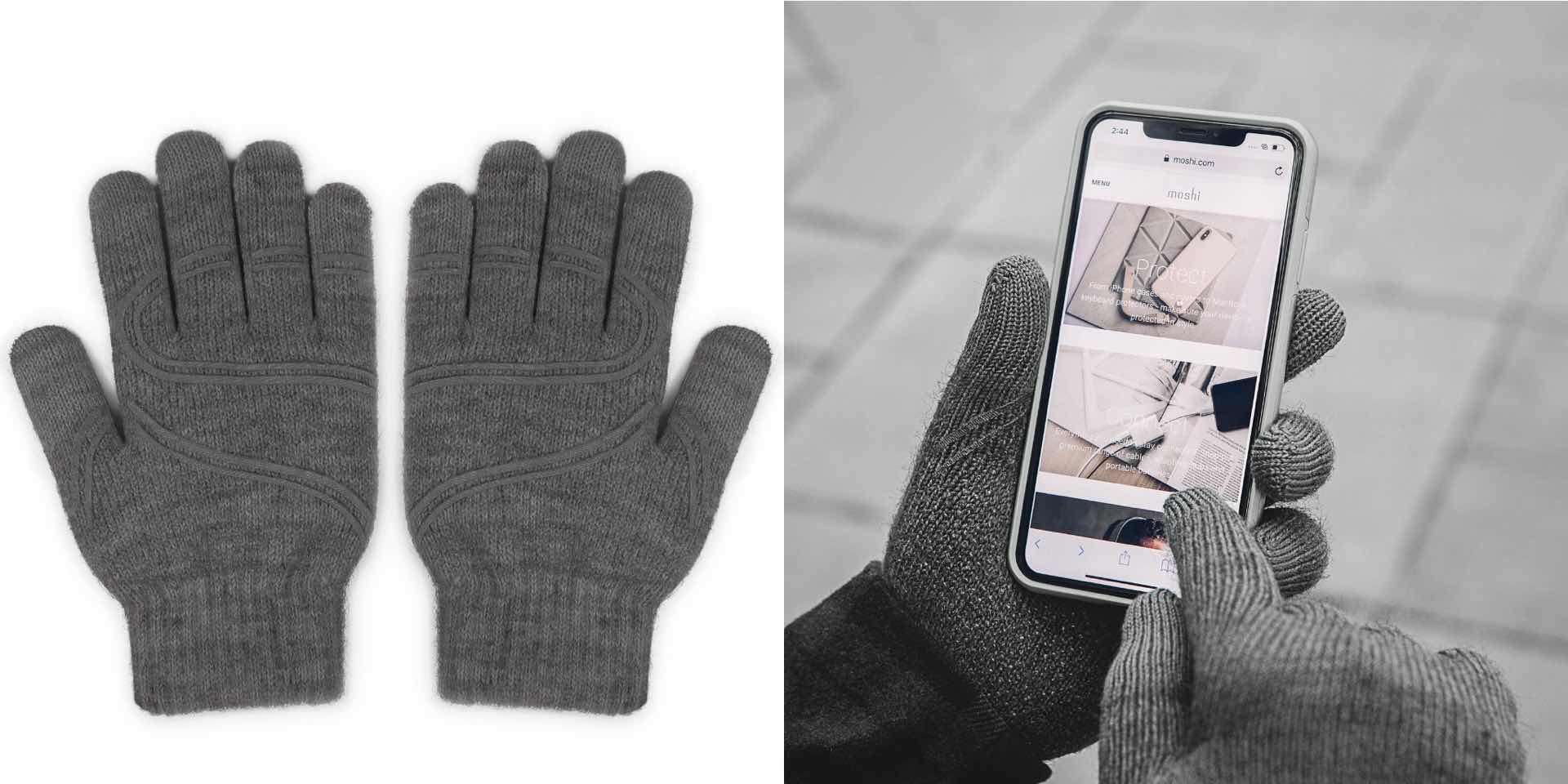 Moshi "Digits" Touchscreen Gloves
Picture this: It's bitterly cold out, you're just trying to make it through the day without freezing your tush off, and suddenly your phone goes off. Maybe it's a call from grandma, maybe it's an email back from that job you interviewed for. You now have to decide, is it worth the hassle of taking off your gloves and exposing your bare hands to the cold just to get back to the other person?
With Moshi's "Digits" touchscreen gloves, you don't have to make that choice. They've got conductive fiber on all 10 fingertips, so you can still tap, swipe, pinch, gesture…basically, everything your ungloved hands can do on a touchscreen device. They also have a swirly, grippy pattern across the palm and bottoms of the fingers that helps keep your phone from slipping out as you use it.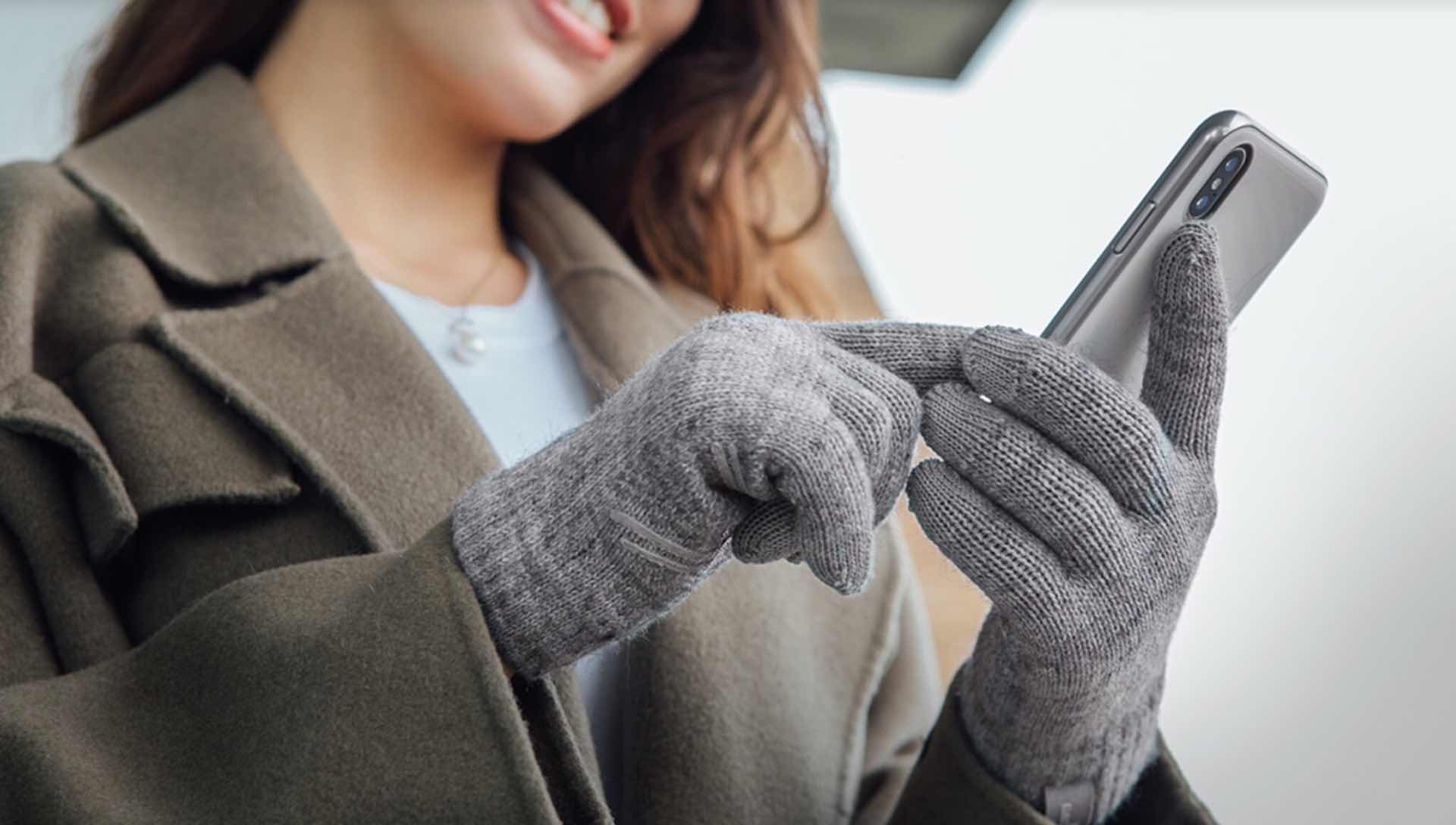 These dual-layered knit gloves feature a microfleece lining, making them wonderfully soft and warm to wear. And, the occasional gentle hand-washing will help keep them in good working condition.

You can get the Light Gray gloves in small and medium sizes, or the Dark Gray in large. All are $30 on Amazon.