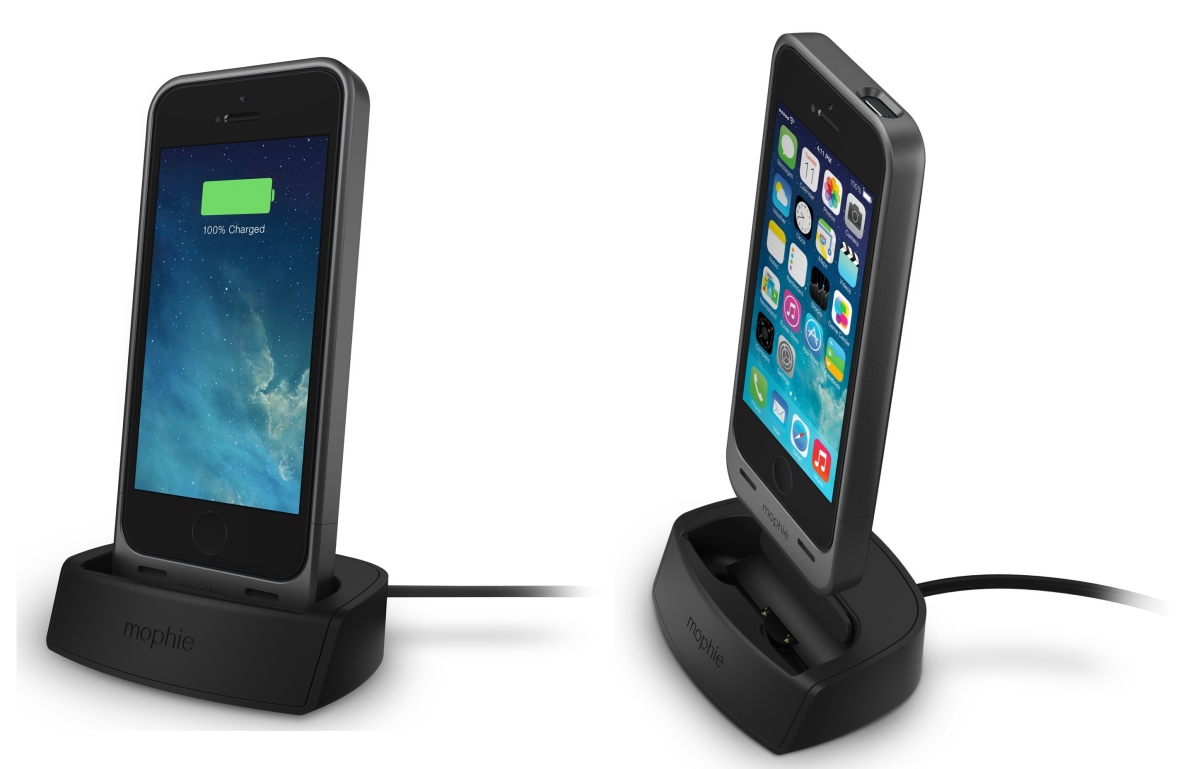 Mophie Juice Pack Dock
If you're the proud owner of an iPhone 5/5s-compatible Mophie Juice Pack (and you should be, because they're awesome) then you should also look into getting a Juice Pack Dock. It bypasses the Lightning connector, using a special dock connector built into the bottom of the Juice Pack.
And just like plugging the Juice Pack directly into a power outlet, the dock will charge the Juice Pack and the iPhone simultaneously. No muss, no fuss. $50 at Mophie.