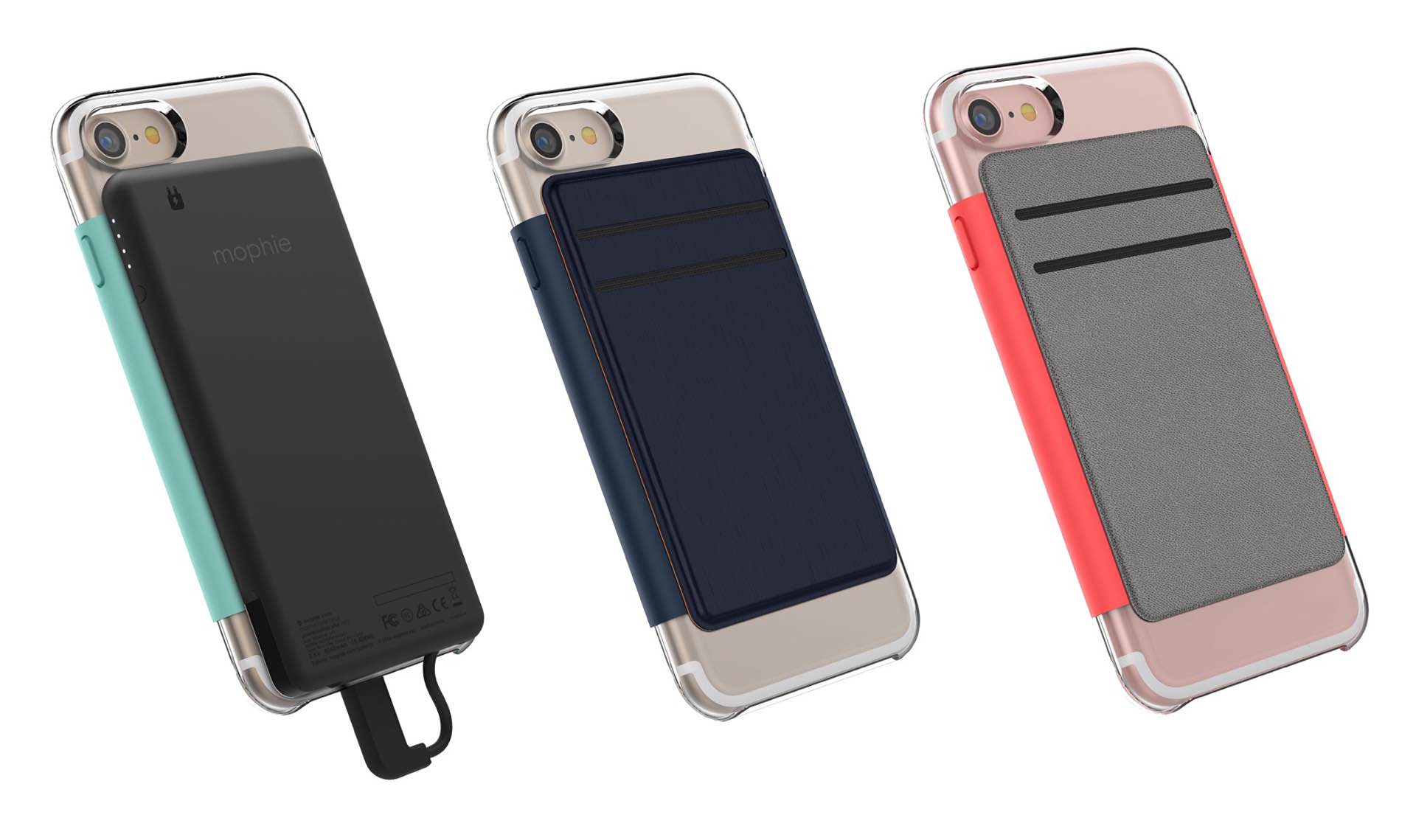 Mophie "Hold Force" Modular Cases for iPhone 7 & 7 Plus
Mophie's new "Hold Force" modular cases for iPhone 7 and 7 Plus are pretty cool. They've got built-in magnetic plates that let you attach various accessories on the back side and swap 'em out as needed. Watch the intro video:
Ah, that satisfyingly soft click sound…
Er, anyway, the way it works is that you pick the slim "base" case ($40; comes in 10 colors) for your iPhone model, then select from their lineup of Hold Force accessories:
Hold Force Powerstation Plus Mini ($60, comes in one color) — A 4,000 mAh external battery with a built-in switch-tip cable (you can switch between Lightning and micro-USB tips) and 2.1A power output. Temporarily out of stock.
Hold Force Folio ($20, comes in three colors) — A wrap-around micro-suede folio with three credit/ID card slots on the inside. Use it to cover your screen on the go, or fold it into a stand for watching movies/videos and taking FaceTime calls. (This is my personal favorite of the bunch.)
Hold Force Wallet ($20, comes in three colors) — Essentially adds a pair of easily accessible card slots onto the back of your iPhone.
Head over to Mophie's Hold Force page for more details and to make a selection.