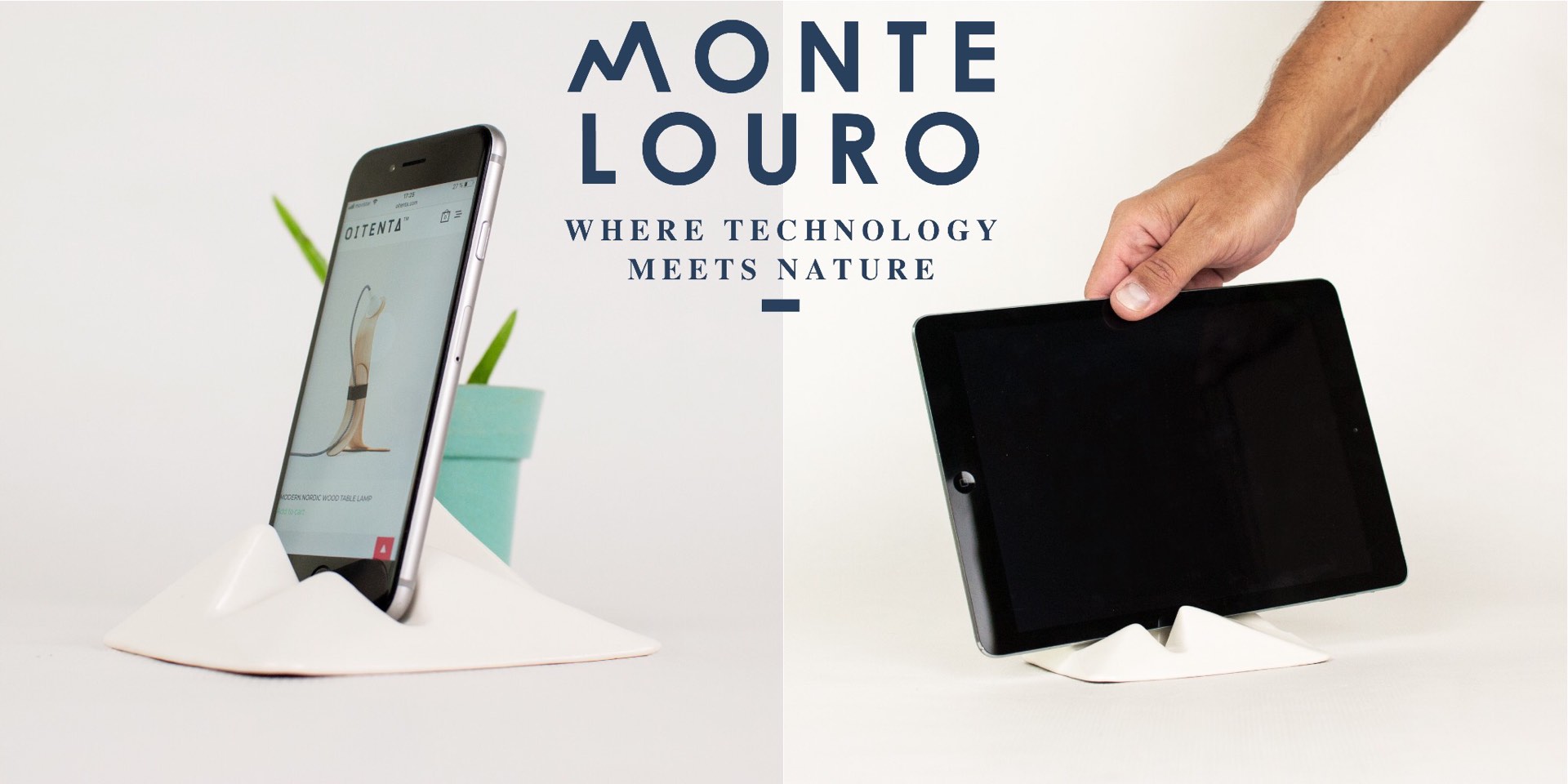 Montelouro Ceramic Smartphone and Tablet Stand [Kickstarter]
Spanish product designer Rafael "Rafa" Fernández Sánchez runs a studio/shop in A Coruña called Oitenta, through which he's recently developed the Montelouro, a limited-edition handcrafted ceramic stand that can be used with phones and tablets of all kinds. It was designed to look like the actual Monte Louro mountain, and its "valleys" are what hold your device in place.
Watch the promo video to see what I mean:
On the Kickstarter page, Rafa describes how he works with pottery studio Arobe Cerámica to craft the Montelouro stand, and his philosophy on the use of ceramic for it:
The process begins with the making of plaster molds from an original piece. After letting the mold harden for a couple of days, and after it is completely dry, the ceramic is poured in and is let sit for some time to thicken the walls of the piece. Afterwards, the piece undergoes different drying processes at 1200ºC. Finally, it is enameled to get a delicate finish which does not harm your devices, because we believe that in our world durability means sustainability.
As of this writing (July 18th, 2018) there are 22 days to go on the Kickstarter, and Rafa's funding goal is relatively modest. I really hope it succeeds, and if it does, people who back the project at the ~$70 USD level or higher should get a Montelouro stand of their own in time for the holidays.