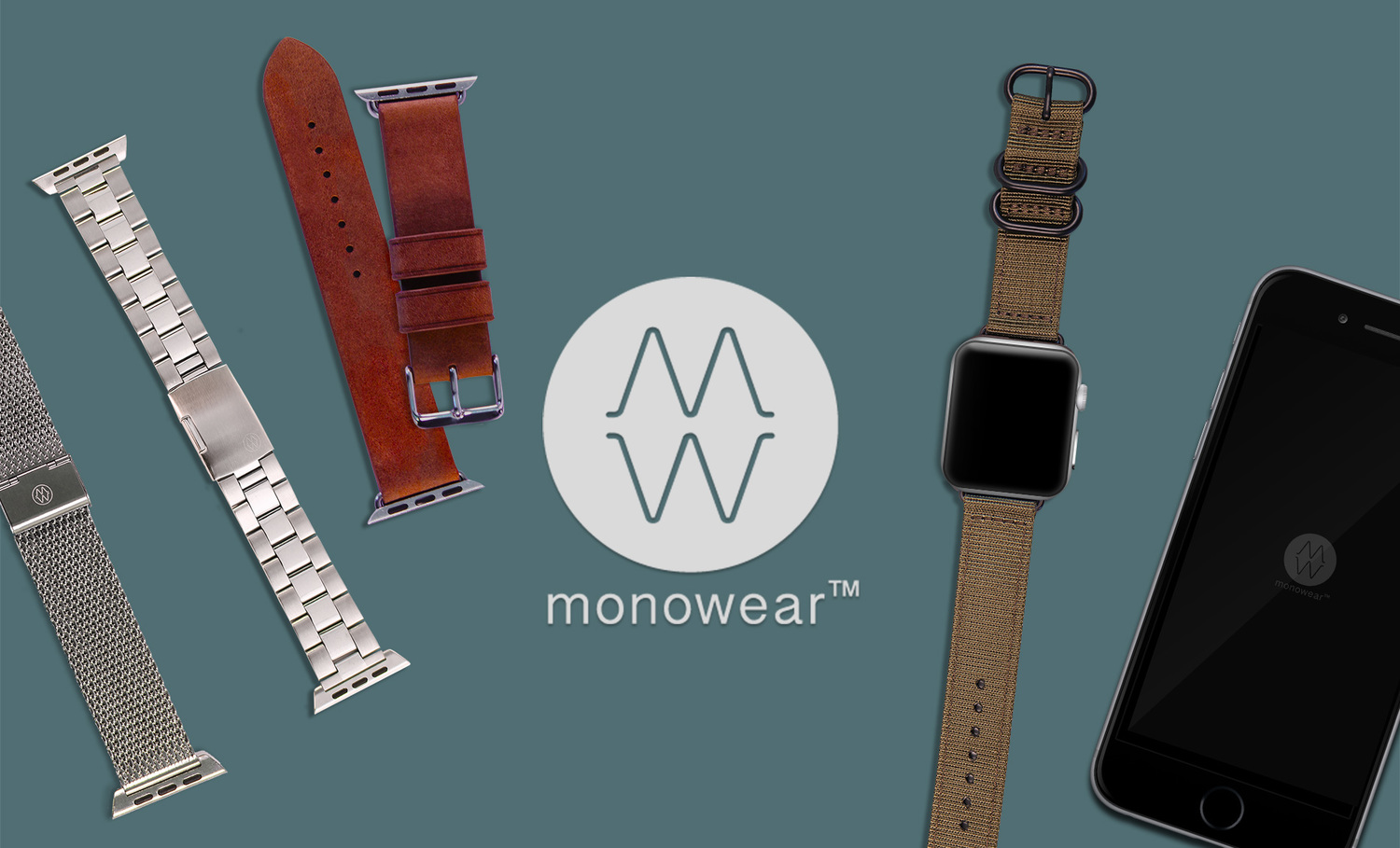 Monowear Apple Watch Bands
Ever since I saw the Apple Watch for the first time, I knew that it would be a popular item for accessories. Even before Apple announced their third party band program, Monowear Design was already planning out their strategy. With a successful Kickstarter campaign, they began manufacturing a host of bands. While these bands are not officially "Made for Apple Watch" according to Apple's program, I can confirm they work well. Monowear sent me a few bands to sample, so I wanted to run through my thoughts on them.
Metal
Apple's link bracelet is extremely well done. It can be resized without any special tools, and it is hand brushed after manufacturing. It's also $449. After spending $599 on an Apple Watch, spending another $449 for a link bracelet isn't something in my budget. Monowear's link bracelet is only $99.99 for a silver model and $120 for a black model. The one they sent me was a bit big, so I took it to a jeweler, and they resized it for $10. You can also buy a kit off Amazon for $9 if you want to do it at home. The band isn't unique to Apple Watch, so any business that works on watches should be able to resize it. It's extremely comfortable, and I have gotten multiple comments on how it makes the Apple Watch look like a normal watch. They also offer a mesh metal band that is similar to Apple's Milanese Loop. Monowear's custom made lugs fit extremely well in Apple Watch, and is just as secure as my black sport band.
You can pre-order a metal band, and it will ship in mid-June.
Nylon
The previous watch that I wore for years had a nylon band. I find them comfortable, but also somewhat professional looking. Monowear has a host of colors including olive, black, red, grey, pink, red, and purple. They also offer multiple finishes on the lug to match what Apple Watch you own (Matte Silver, Polish Silver, Matte Dark Gray). This is the band that I will probably end up wearing day to day. Apple doesn't currently sell a Nylon band, so this will be a great choice if that is the type you are wanting.
You can pre-order a nylon band for $59.99, and it will ship in mid-June.
Leather
Monowear also offers leather watch bands in brown, black, red, navy, and creme. They sent me a navy one, and it's extremely comfortable. I was actually surprised how much I liked it. I've never been one to wear a leather band, but they did a nice job. Like the other bands, the lugs fit extremely well into Apple Watch. You can also select your adaptor finish to match your Apple Watch like you can on the nylon model.
You can pre-order a leather band for $79.99, and it will ship in mid-June.
I'm very impressed with what Monowear has done even before Apple has gotten the official band program started. They're using custom built lugs that work very well. They've also sourced high quality bands that are much more affordable than a lot of the Apple manufactured bands. If you are wanting to accessorize your Apple Watch, I highly recommend Monowear Design. They've got a variety of options for every occasion.