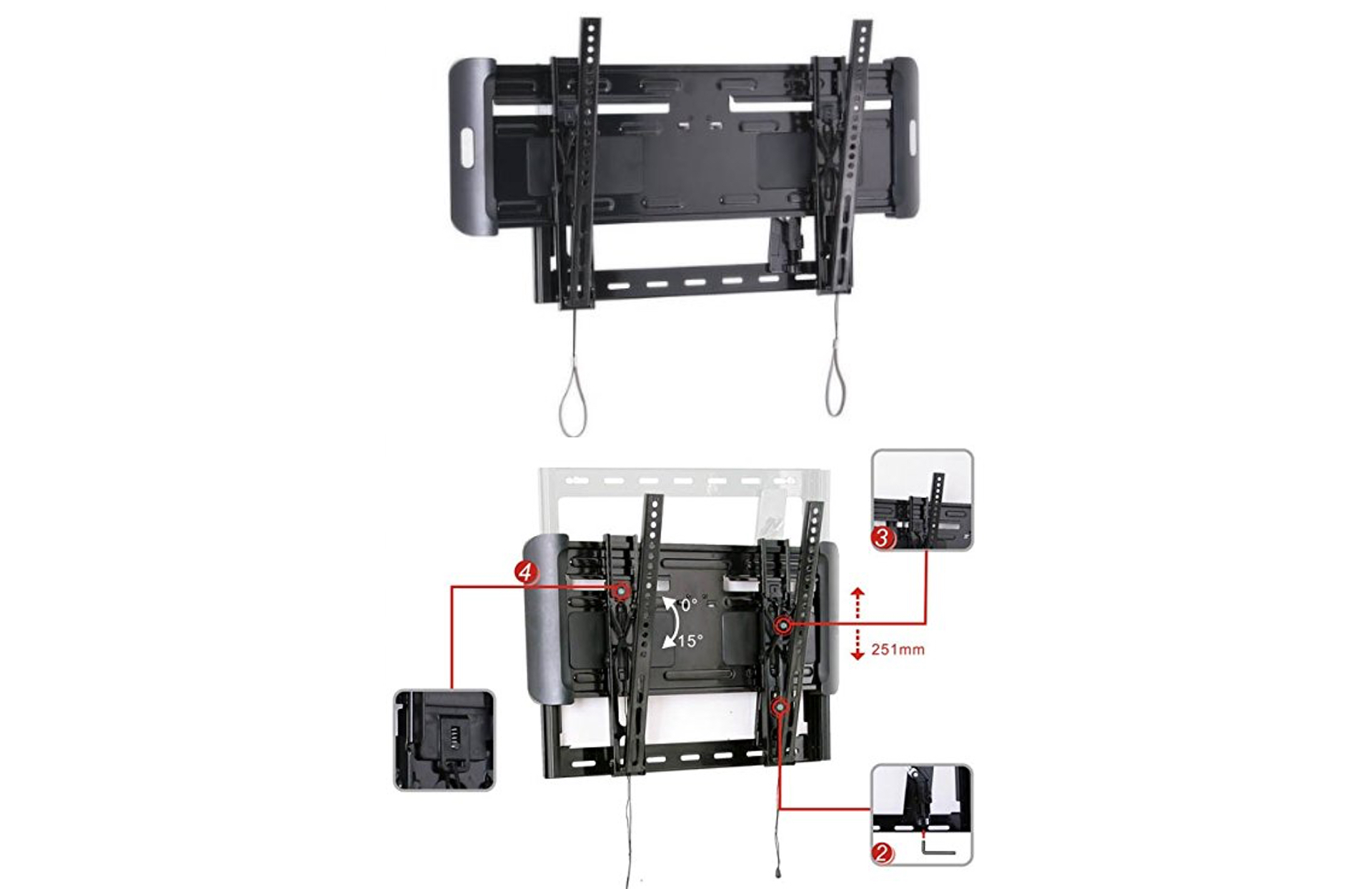 Monoprice Smart Adjustable Tilting TV Wall Mount
When we moved into a new house a few years ago, they builder included a spot for a TV to the mounted above the fire place. Instead of forcing us to drill through rock, they had a strong wood block that made drilling the mount holes a breeze. There was just one problem: it was too high.
Thankfully, we found the Monoprice 109584 Smart Adjustable Tilting TV Wall Mount. It installs just like any other mount, but it includes the ability to lower the TV by up to 5″. It supports TVs up to 55″. The mount can accommodate displays with a minimum 200×200 VESA size and a maximum 600×400 size.
If you are in a situation where you either mounted your TV too high or had to, this mount can help lower the screen.
Get it on Amazon for $63.52.