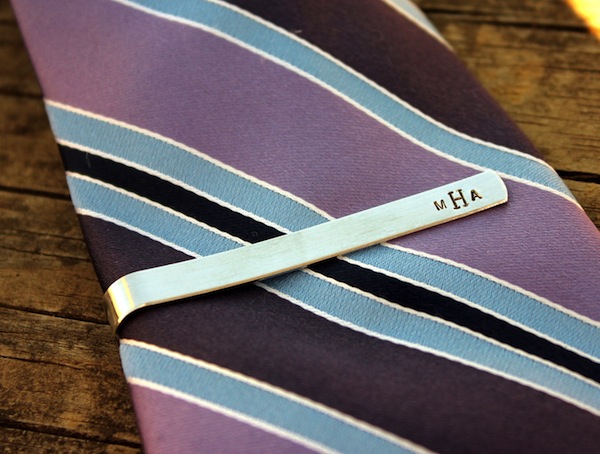 Monogrammed Aluminum Tie Clip
I was in a wedding this past weekend. Instead of the normal "rent a tux and hope for the best" deal, the groom bought each of us a gray suit to wear during the ceremony.
In addition to me realizing my buddy is an absolute boss, I realized that my tie clip stinks. I picked it up several years ago, and it gets the job done, but I really don't like the look or the weight of it.
This monogramed aluminum tie clip over on Etsy might be my new jam.
It's made from aluminum, so it weighs a lot less than my current clip. The cool part is that it's customizable. At checkout, you send the seller your initials, and they'll hand stamp a monogram into the end of the clip, giving it a personal touch that is hard to find at the menswear store. At $22, it's a little pricier than what I'm using now, but I think it'd be money well-spent if you need a tie clip.