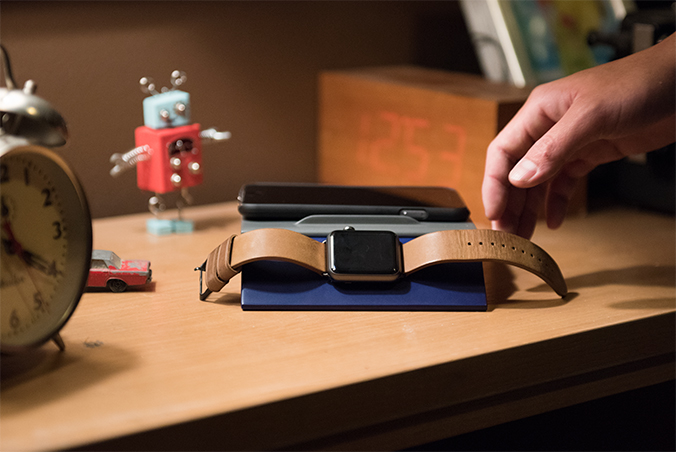 MonoCharge: Wireless Charging Reimagined
A year after their successful Apple Watch band campaign, Monowear is back with another Kickstarter. This time, they are looking at bringing a portable wireless charging station for iPhone and Apple Watch to the market.
Enter MonoCharge. It's a Wireless Qi charger for iPhone, and it integrates nicely with the original Apple Watch charger (includes a custom cable organizer). For a $99 pledge, you can get a Wireless Qi Charger, the Apple Watch Charging station, and a Qi Charging iPhone case.
Click here to learn more about the product.