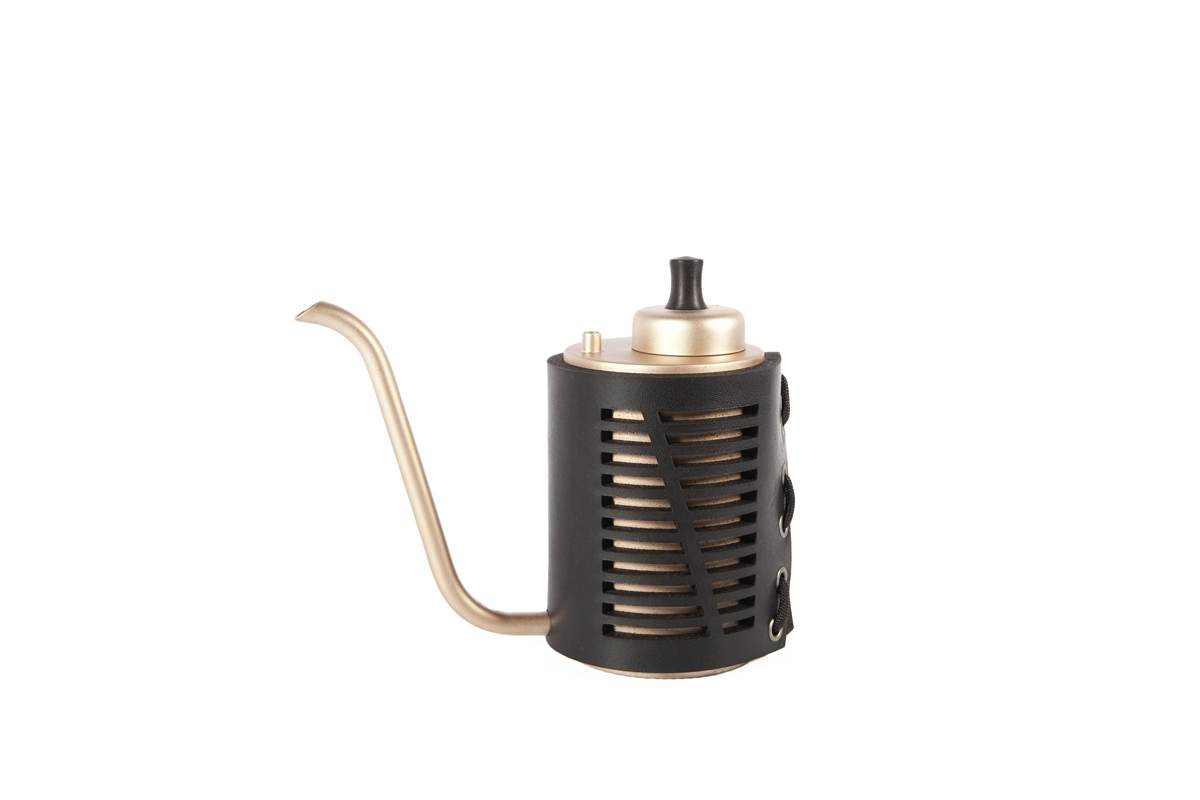 Monarch Methods Gooseneck Kettle
I'm starting to think my fondness for gooseneck kettles is turning into full-blown addiction—and I'm okay with it.
The Canadian-made Monarch Methods pour over kettle is among the more unique ones I've seen, with its copper construction and handle-less design. You grip it by the tanned harness leather insulator rather than an external handle, giving you better control over the pour. The lid has a recessed port for a thermometer (not included) should you need one.
It should be noted that this kettle is designed for preheated water and not intended for direct heat.
The 320ml kettle is $128 USD, and the larger 500ml model is $146.