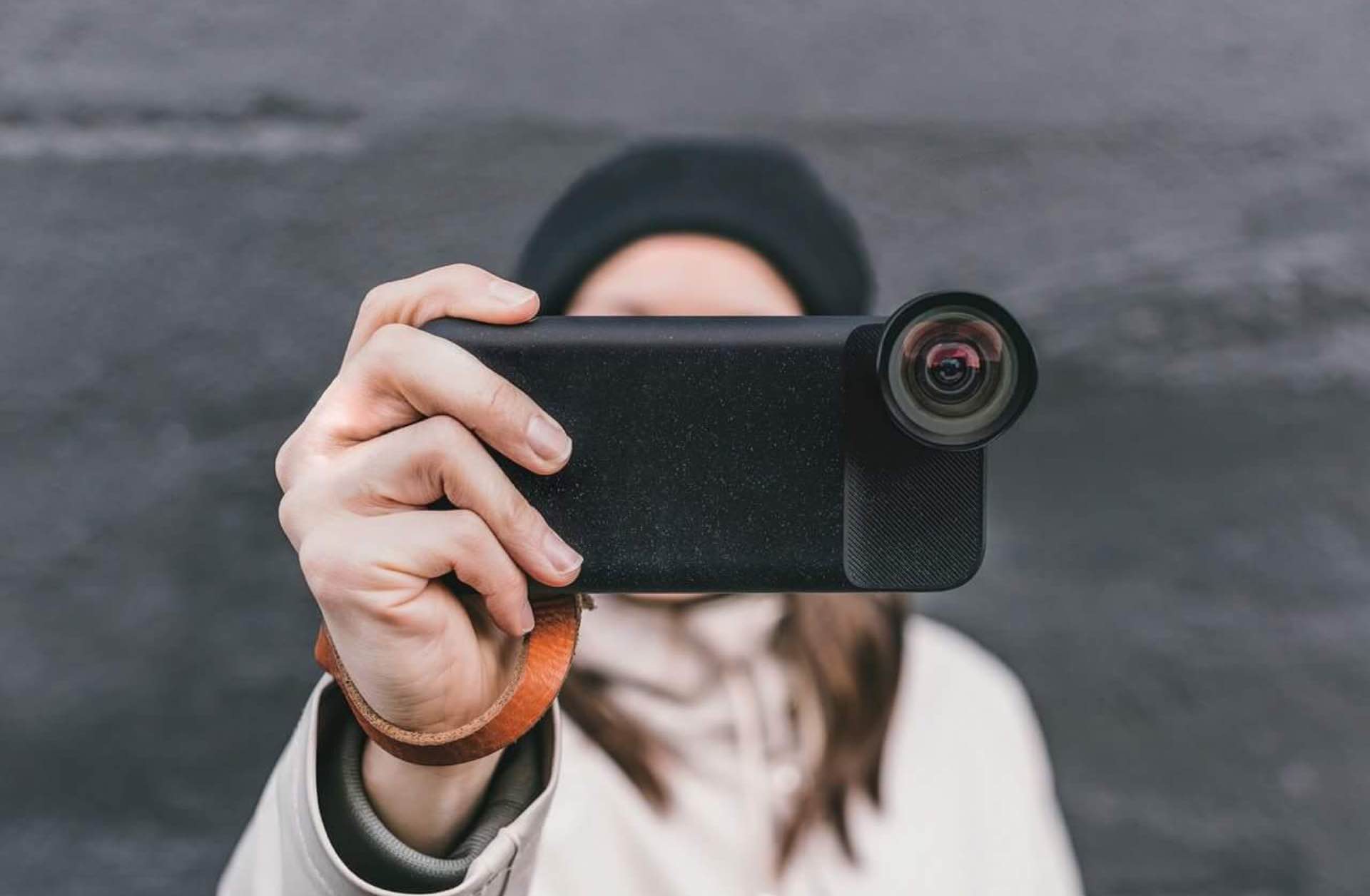 Moment 2.0 Lens System for iPhone 7 & 7 Plus [Kickstarter]
We've talked about the Moment Lens interchangeable lens-mounting system for iPhone several times around here. Now they're back on Kickstarter with Moment 2.0, an update to that lens system that features three new products to turn your iPhone 7 or 7 Plus into an even better camera:
Battery Photo Case — Not only supports Moment's interchangeable lenses, but also packs an external battery with either 2,500 or 3,500 mAh capacity, depending on whether you have an iPhone 7 or 7 Plus. In both instances, the case offers more than 100% extra charge. ($79+ backer level)
Photo Case — A minimal, unobtrusive lens-mountable case with a backing in your choice of dark walnut or black-coated canvas. ($25+ backer level)
All-New Wide Lens — They've completely reworked their wide lens to be a tad larger (for edge-to-edge clarity) and with a better mounting interface. This is their best lens yet. (Included with any kit from the $105 backer level and up)
Free Photography Guide: Download our Better than iPhone Photography guide to help you get started with you photo skills and camera basics. Along with our gear recommendations for getting started. Get it here.
To existing Moment Lens owners who want to try the new system, you'll want to read this part:
Along with the new Wide Lens we are upgrading all of our existing lenses to the new mounting interface. This means if you select the Tele, Superfish, or Macro lens with your backer level, it will include the new and improved V2 interface.

If you are an existing Moment lens owner, don't worry. We have created a small adapter which you can permanently attach to your existing lenses, making them compatible with both the Photo Case and the Battery Photo Case. If you back the project, we will provide this adapter free of charge.
As of this writing (Febuary 14th, 2017) they've got 52 days left to get the project funded, and they're already 63% there.
For more iPhone photography goodness, check out our guide: Essentials for a Weekend iPhone Photo Trip