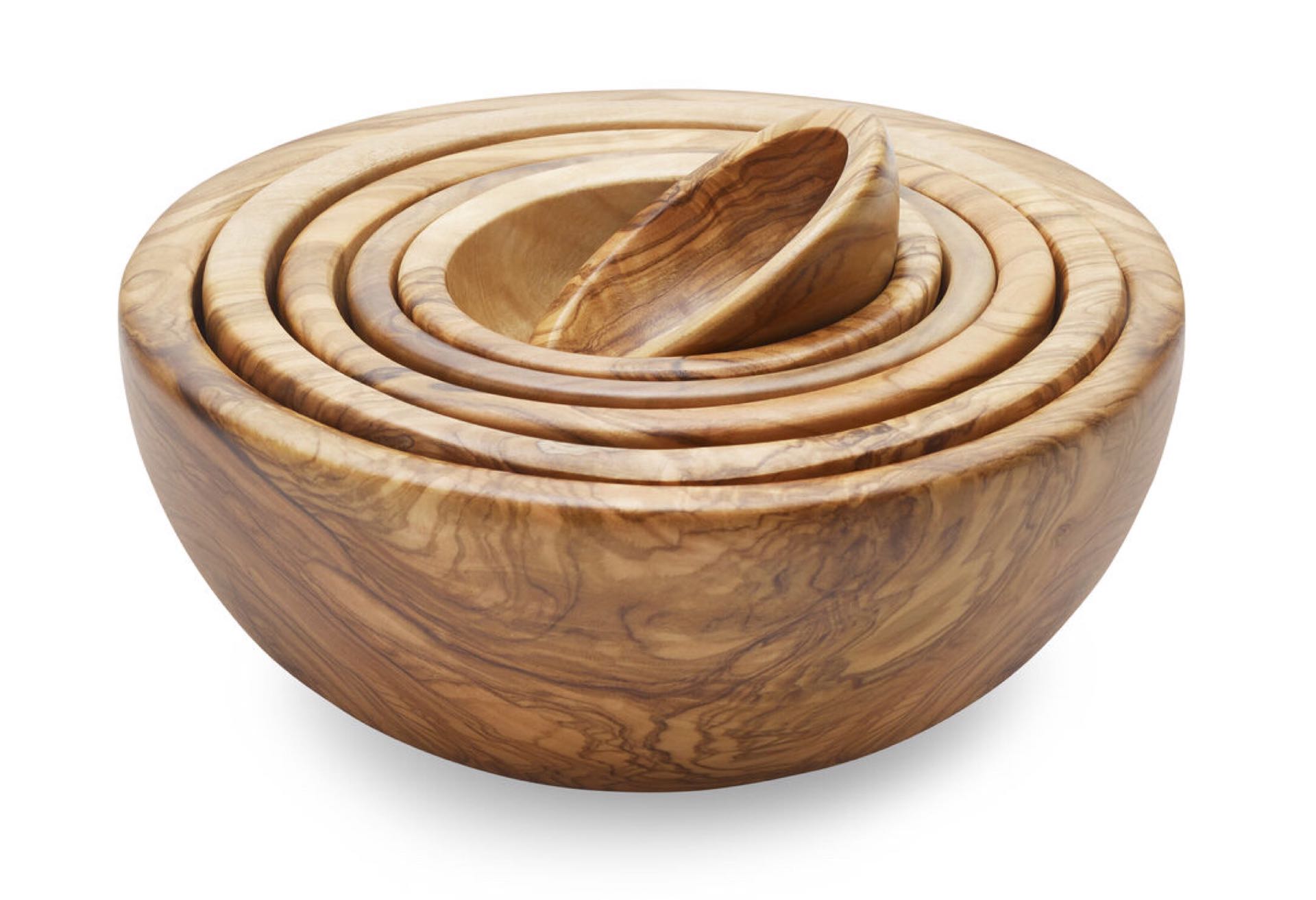 MoMA Petite Olive Wood Nesting Bowls
This set of six nesting bowls by the Museum of Modern Art is crafted in Tunisia using sustainably harvested olive wood, which has become a prominent export of the Tunisian city, Sfax. The family-owned company General Olive Wood explains why this is (with some editing for clarity on my part):
Due to its rich color and appearance, olive wood is a particularly sought-after material for use in decorative items and kitchen utensils. The wood contains brown streaks that contrast attractively with the lighter yellow streaks of the sapwood. A distinct but not unpleasant odor adds to the overall character of olive wood. The wood's slightly sweet smell is particularly noticeable when freshly cut or when worked with tools. Items made from olive wood will generally retain this faint aroma for many years.
Looking at the gorgeous wood grain patterns of MoMA's olive wood bowls, I can certainly see the appeal. You can get your own set for $149 on Amazon. (Keep in mind that they're hand-wash only.)