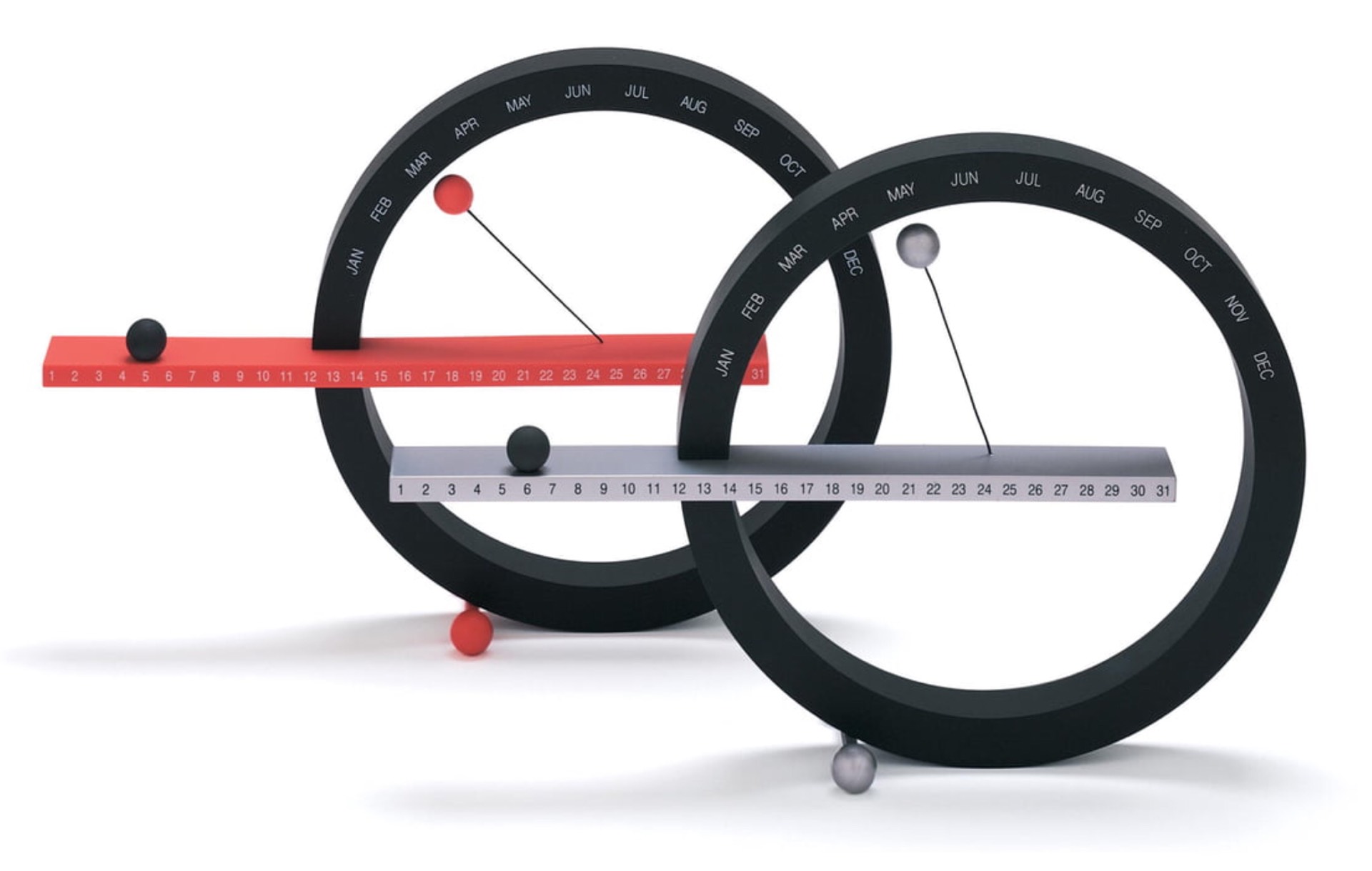 MoMA Perpetual Calendar
The Museum of Modern Art's Perpetual Calendar is a clever use of magnets. One magnetic ball, which marks the current month along a semicircle curve, hangs suspended in the air by a tether and can be moved to the next month at will. The other ball, marking the days, slides along a flat path.
Both of the balls have to be moved manually, but there's a certain pleasure in having each one snap to the next position as you move it. The calendar can be wall-mounted or placed on a flat surface, whichever you prefer.
This video shows it in action:
Get it on Amazon for $47 in your choice of black/silver or red/black.