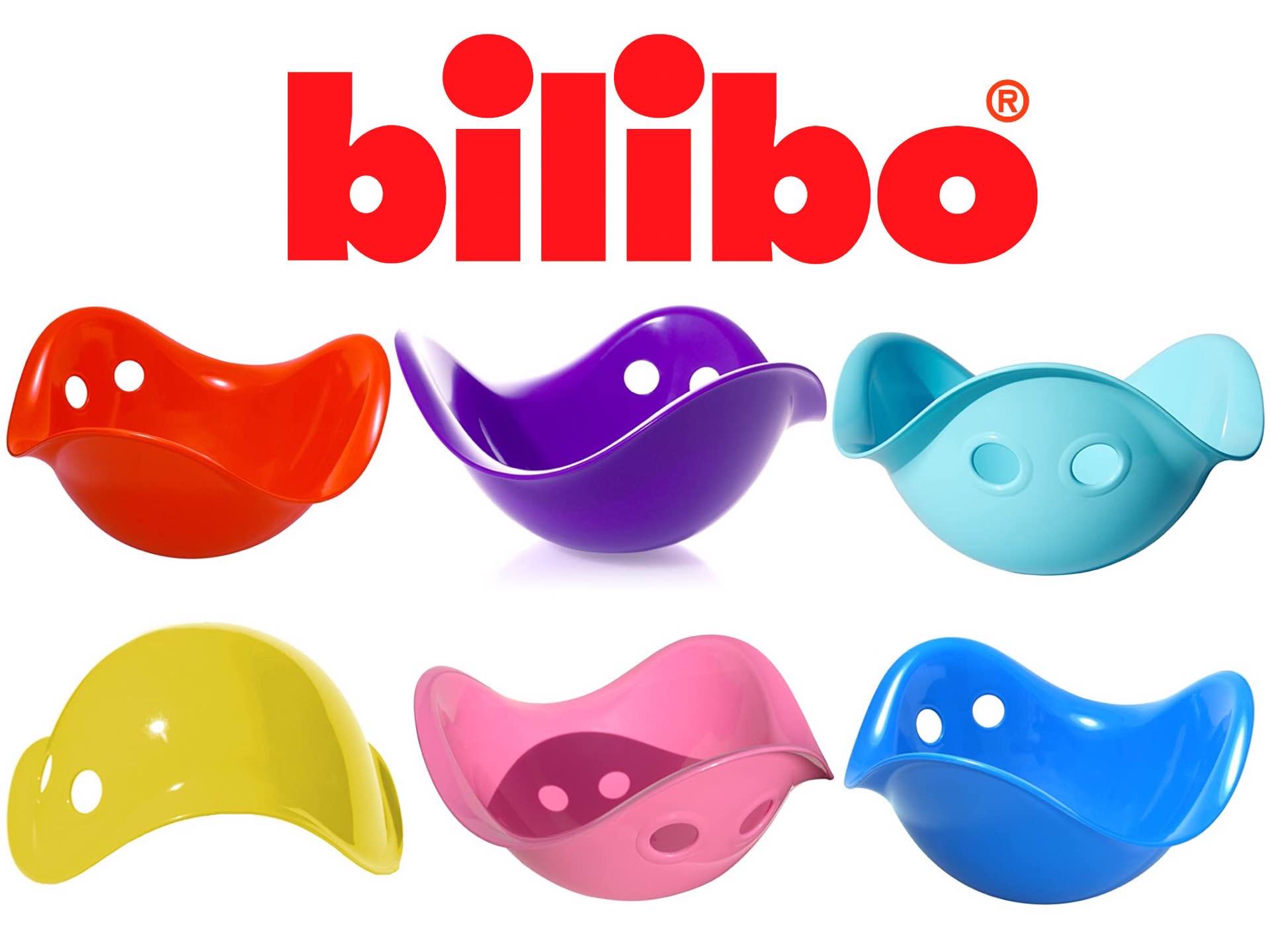 MOLUK "Bilibo" Toy
When it comes to toys for toddlers and kids, the more open-ended, the better. And the Swiss-made Bilibo toy is about as shining an example as you can find.
Sure, it's a bit unusual in shape, like a goofy-looking salad bowl — but that's part of its charm! Hand this thing to a kid and they'll immediately start doing some creative stuff with it:
This is one of those toys that can be played with in infinite ways, imagination being the only limit. Kids can invent their own creative games with it, rather than some company telling them how it should be played with.
However, they do offer a few ideas to try:
Sit in it, stand on it, spin in it, or stack it. Rock it, fill it, wear it, or slide it. […] Made of nontoxic, shatterproof polyethylene, the Bilibo will withstand even the most energetic toddler. It is incredibly durable appropriate for both indoor and outdoor play. Take it into the backyard, the park, the beach, or even sledding.

Physically, Bilibo helps develop balance, coordination, motor skills. Intellectually, it stimulates creativity, imagination, and roleplay.
There are a bunch of colors to choose from, most of them in the $24–$30 range. You can also pick up a stack of mini-sized versions for $20 to open up another level of play, especially for wee ones with small hands.
(Now if the Bilibo people end up reading this, I gotta ask: Can we please get an adult-sized version? I wanna spin around in one too!)