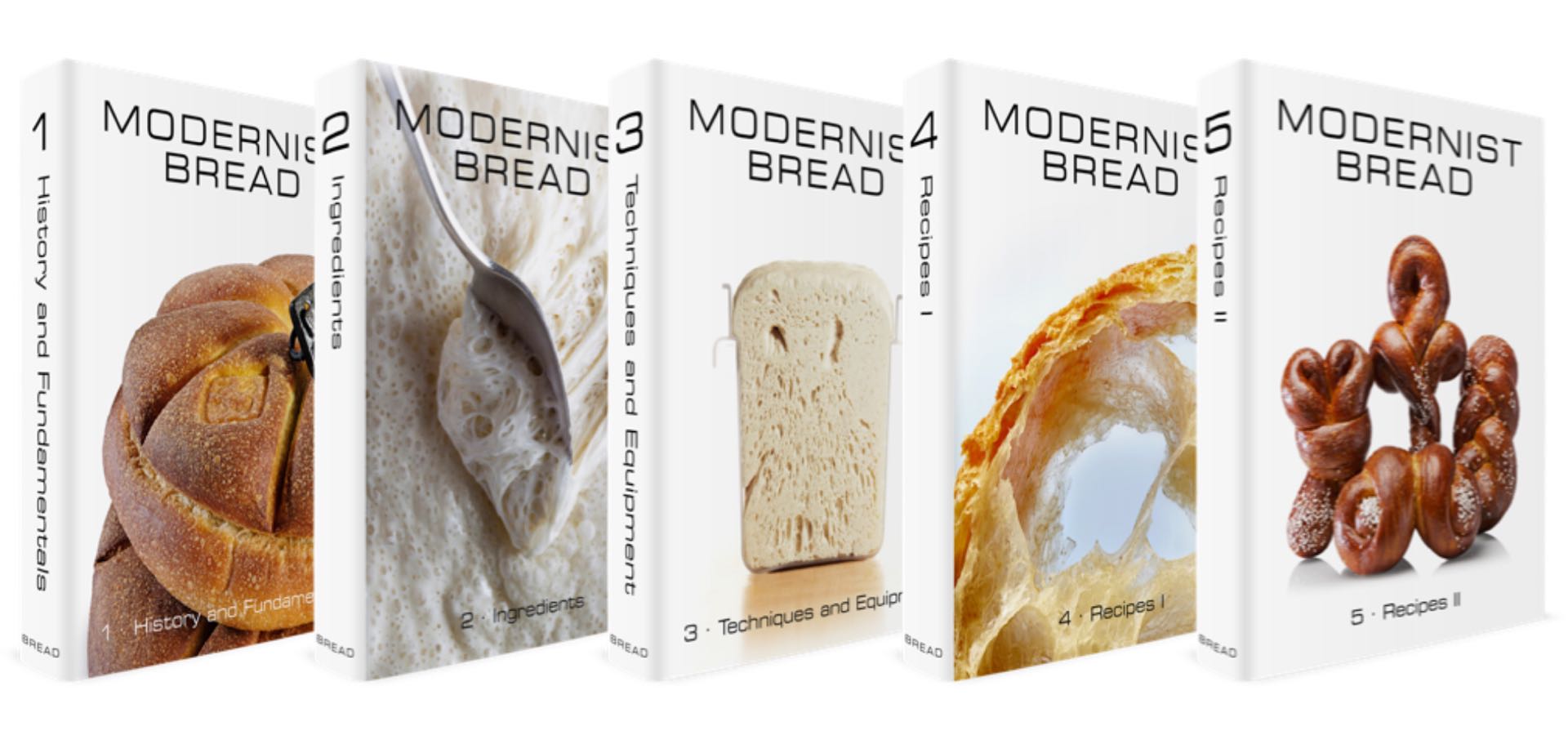 'Modernist Bread' — An Encyclopedia of Bread-Making
From the creators of Modernist Cuisine comes Modernist Bread, a five-volume book chronicling the history and science of bread-making in depth. This veritable encylopedia isn't for the light of heart — at 2,642 pages, it's got to be the most comprehensive book ever written about bread:
This massive treasury of practical knowledge and groundbreaking techniques captures over four years of independent research and collaborations with leading industry professionals; the result is the most in-depth look at bread to date. Stunning photography brings the complete story of bread to life across five volumes—uncover its incredible history, loaves from every corner of the world, and the breath-taking beauty of scientific phenomena at work above and below the crust. In addition, you will discover innovative recipes and techniques developed by the Modernist Cuisine team that have not been published anywhere else.
The first three volumes cover the history, fundamentals, ingredients, techniques, and equipment used for bread-making, while the other two are where you'll find all sorts of recipes, including:
Sourdoughs
French lean breads
Country-style breads
Sandwich bread
Brioche
Challah
…and more
The set includes a 440-page wire-bound recipe manual that's essentially all the recipes without the textbook stuff, and the whole thing comes housed in a sleek stainless steel case.
Get your new bread-ucation (ugh, sorry) for $524 on Amazon.