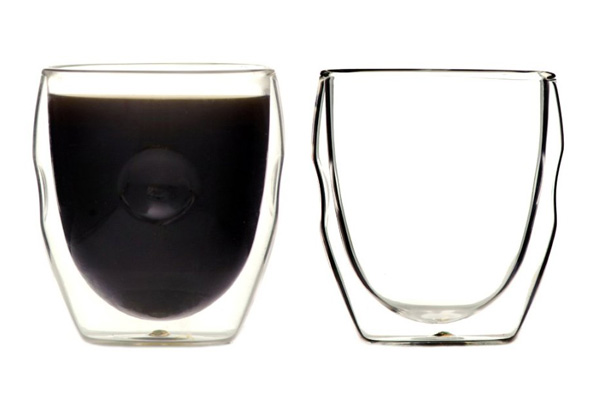 Moderna Artisan Double-Wall Thermo Glasses
A good drink — hot or cold — should be about more than just the taste. The smell and look of a beverage round out what can be a simple, yet enjoyable, experience.
That's one reason I like the Moderna Artisan Double-Wall Thermo Glasses. These 8-ounce, heat-resistant glasses insulate your drink while showing it off. Don't be shy — tell the world you like your coffee black or your adult beverage bright pink.
Hand-made with borosilicate glass, these glasses come with a 1-year warranty, and promise to be shatter-resistant. Each set contains 4 glasses, so you can share your drinks with your friends or family. As a bonus, the glasses are 40 percent off right now for Amazon Prime members, making the set just $30.