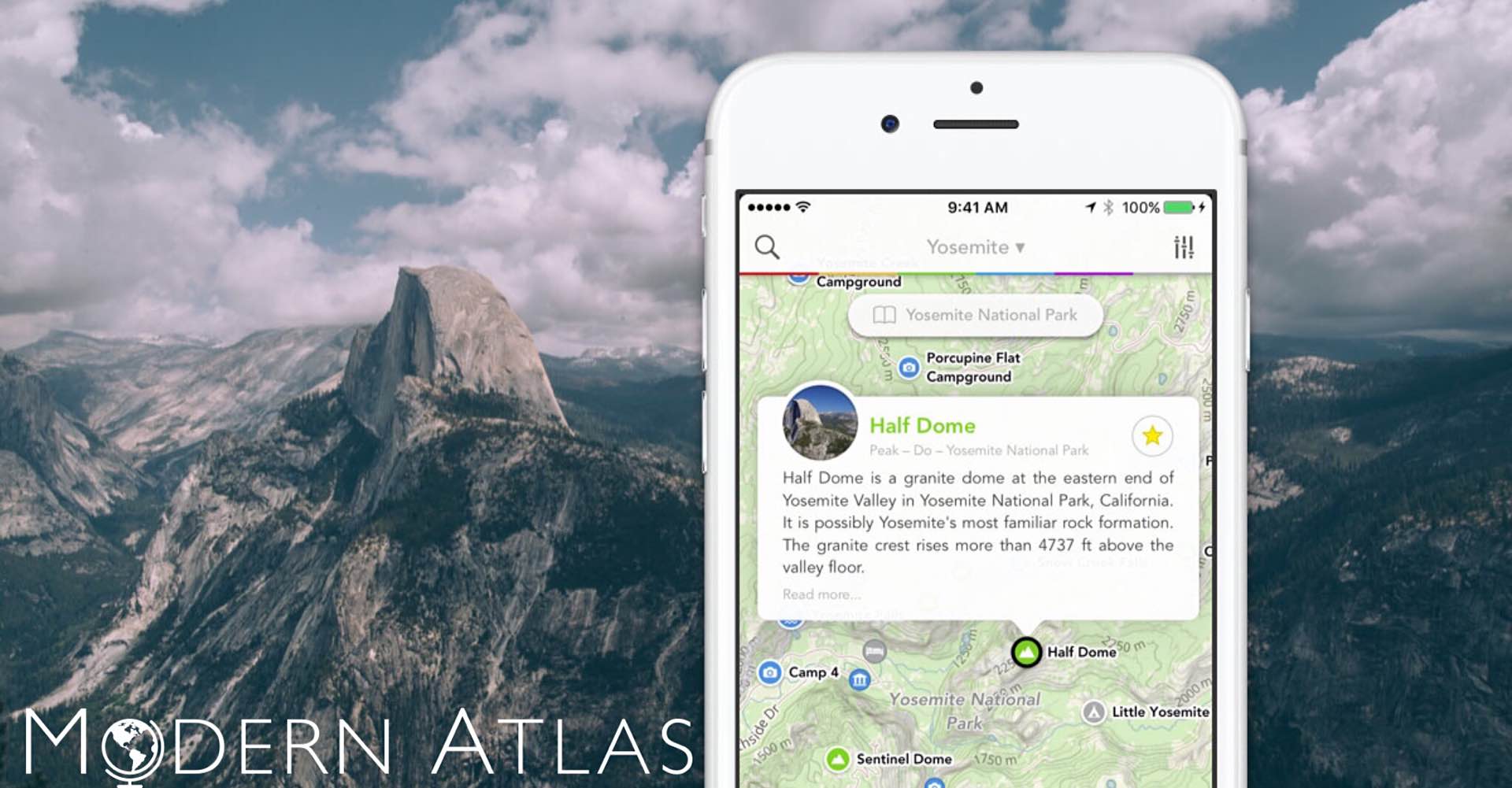 'Modern Atlas' for iOS
Modern Atlas is a relatively new app for iPhone and iPad (released in June 2016) that lets you discover and bookmark unique places to explore around the world. Through it, you can access over 21,000 city, park, and country guides written by Wikivoyage users, and 1.5 million places of interest from Wikipedia.
Once you've bookmarked some places, you can create custom trip maps that can be used whenever you arrive at your destination. The maps and guides for a given area can also be downloaded and stored offline, so it works even if you're in a place with terrible reception (or if you're trying to avoid data overages).
I discovered Modern Atlas via John Voorhees' excellent overview at MacStories, where he sums it up well:
Whether you're planning a trip, wandering around a new city, or just armchair traveling, Modern Atlas has a wealth of information and stunning photography that's presented in a beautifully-designed app.
Modern Atlas is just $1 on the iOS App Store.