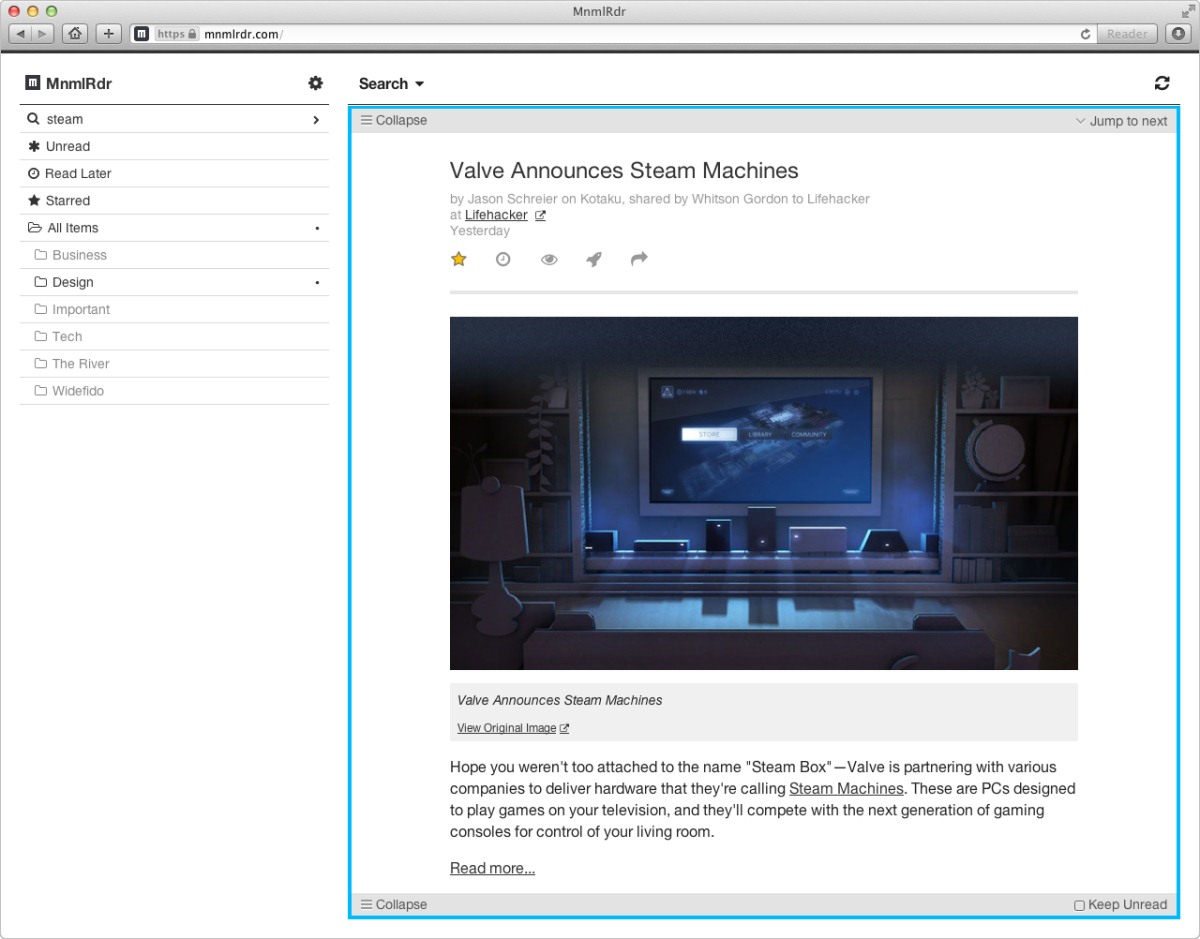 MnmlRdr
When Google Reader was shut down, the feed-reader market became a sort of gold rush for developers, resulting in the wide array of RSS services we have to choose from today. Now, I'm a Feed Wrangler guy myself, but MnmlRdr is also worth a look if you're wanting a more lightweight, minimalist reading experience.
Once you've signed up, you get access to a responsive, clutter-free web interface that gives your feeds room to breathe. The content is the app's main focus, as it should be — unread counts are disabled by default, and there are no ads.
It's really quite lovely, and more powerful beneath the surface than you might think. Although it's a web app, MnmlRdr is fully gesture-enabled:
Mark articles as read by swiping right.
Bookmark articles by swiping left.
Pinch the content of expanded articles to collapse them.
If you're sitting at a computer rather than using a touchscreen device, you can use keyboard shortcuts to navigate your feeds.
MnmlRdr is a monthly subscription service, costing $4/month or $36/year. They offer a 7-day free trial, and if you're switching to MnmlRdr's yearly plan from another service, you can enter your email address on this page to get the first 6 months free. You can even import your OPML file into MnmlRdr, so it's super easy to give the service a try.