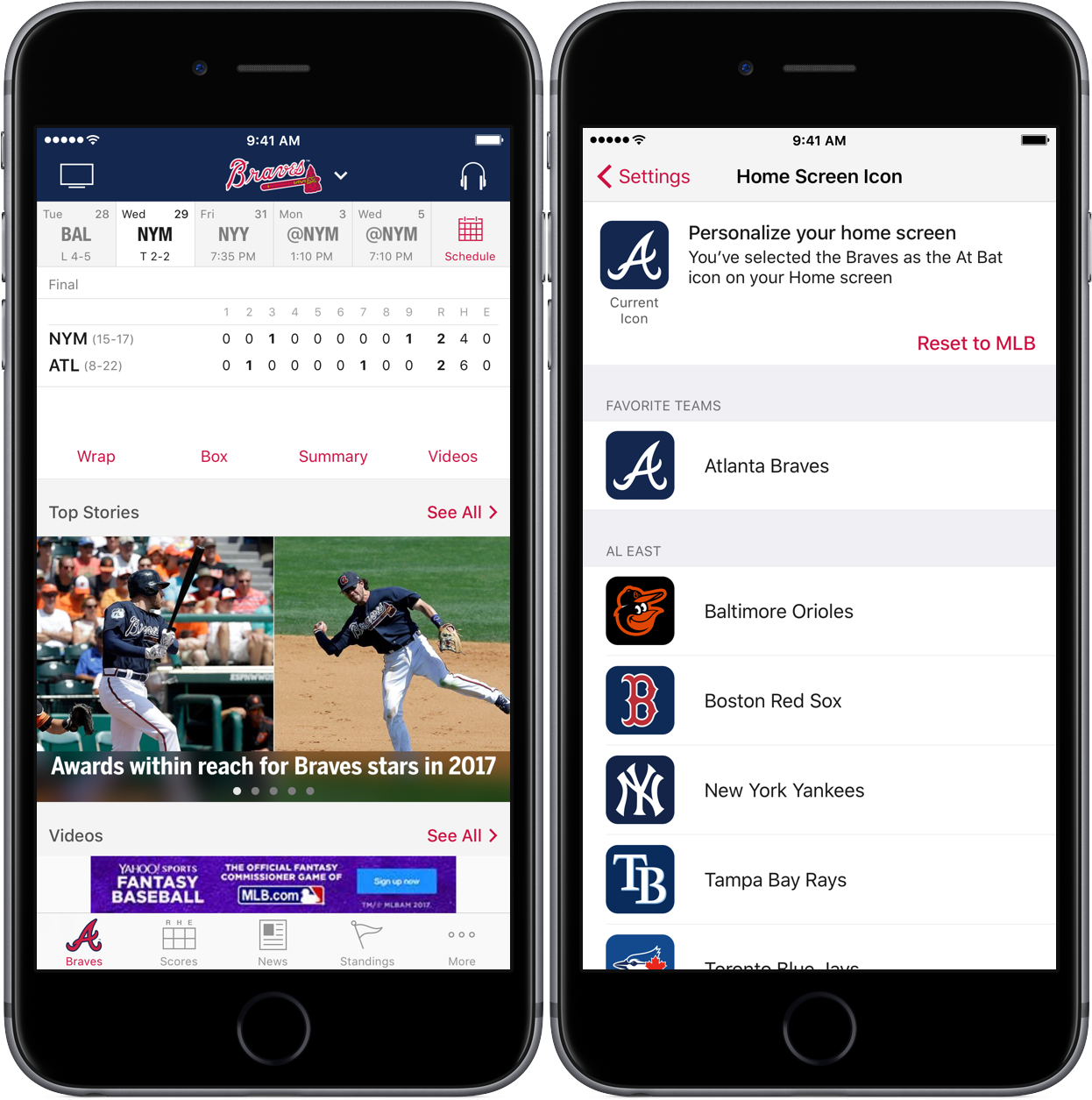 MLB At Bat
Baseball season is up and running, and I don't think there is a better way to follow along than using the MLB app. You can read team news, watch highlights, and check out the latest scores.
If you subscribe to MLB.TV, you can watch pretty much any game live (sans blackouts). You can also get the radio broadcast for all teams, though. If you are a baseball fan (or know one), MLB.TV makes a great purchase.
MLB At Bat was also one of the first apps that allow you to customize your home screen icon (requires iOS 10.3). You can make it the logo of your favorite team.
Regardless if you purchase the service or not, the app is the best way to keep up with America's National Pastime. You can download it for free on the App Store.