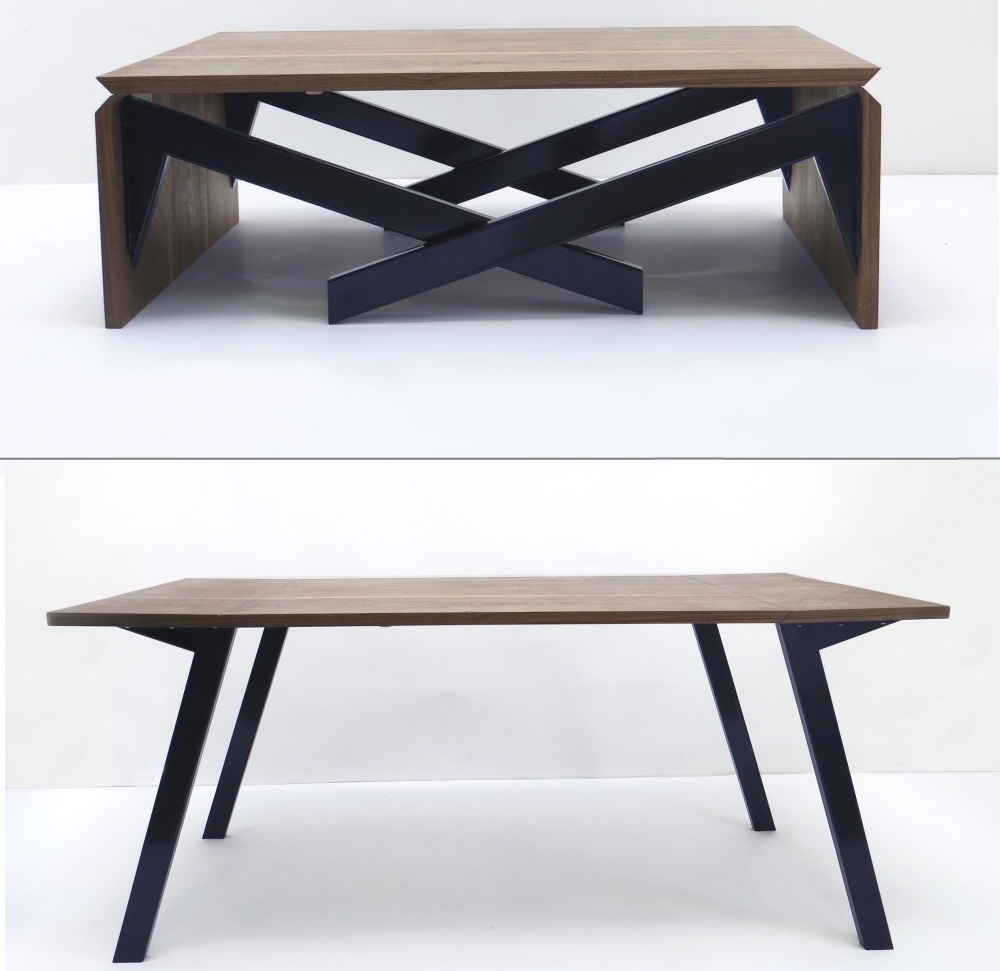 MK1 Transforming Coffee Table
Ever since I was a little kid, I've had a love for all things Transformers. I don't play with those kinds of toys much these days but the MK1 Transforming Coffee Table, which easily changes from coffee table to dining table, could be a sort of grown-up substitute.
The crossed table legs can become uncrossed, which causes the side "walls" of the coffee table to become leaves at each end of the taller dining table. A simple transformation to be sure, but one that makes this table perfect for anyone living in a small apartment or studio.
It's available in wood and metal, with prices ranging from £795 to £1,000, or approximately $1,303 to $1,639.