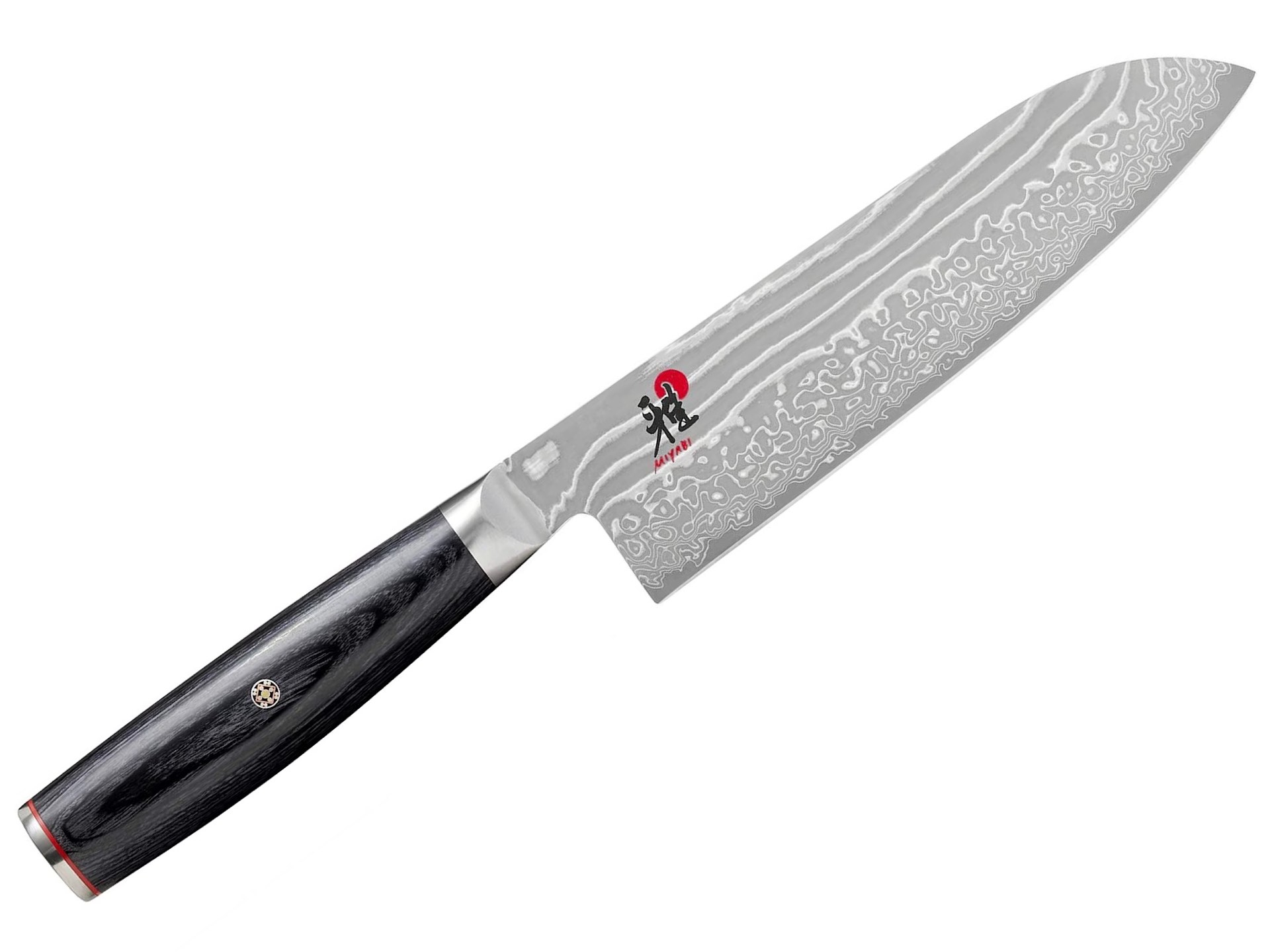 Miyabi Kaizen II 5000FCD Santoku Chef Knife
With Miyabi's Kaizen II santoku knife, modern German engineering and design meets traditional Japanese craftsmanship.
Handcrafted in Seki, Japan — a city famed for its forging, swordsmithing, and cutlery production since the 13th century — the blade is forged from a core of FC61 fine carbide steel core surrounded by 49 layers of stainless steel, resulting in that stunning Damascus pattern you see above, which they darken with a bit of acid dipping.
Part of the blade's appeal lies in the fact that it's been ice-hardened using the FRIODUR method, meaning they freeze the steel to -94°F to achieve exceptional durability, corrosion resistance, and edge retention. After that, it's honed to scalpel-like sharpness by the hand of a skilled artisan using the historic Honbazuke three-step method.
The knife handles as well as it looks too, with an ergonomic, lightweight, and balanced build that makes it all the more precise to cut with. It's as much a kitchen workhorse as it is a work of art. Gift one of these to a friend or loved one this Christmas and they'll remember it forever.
Get the knife for $180 on Amazon.