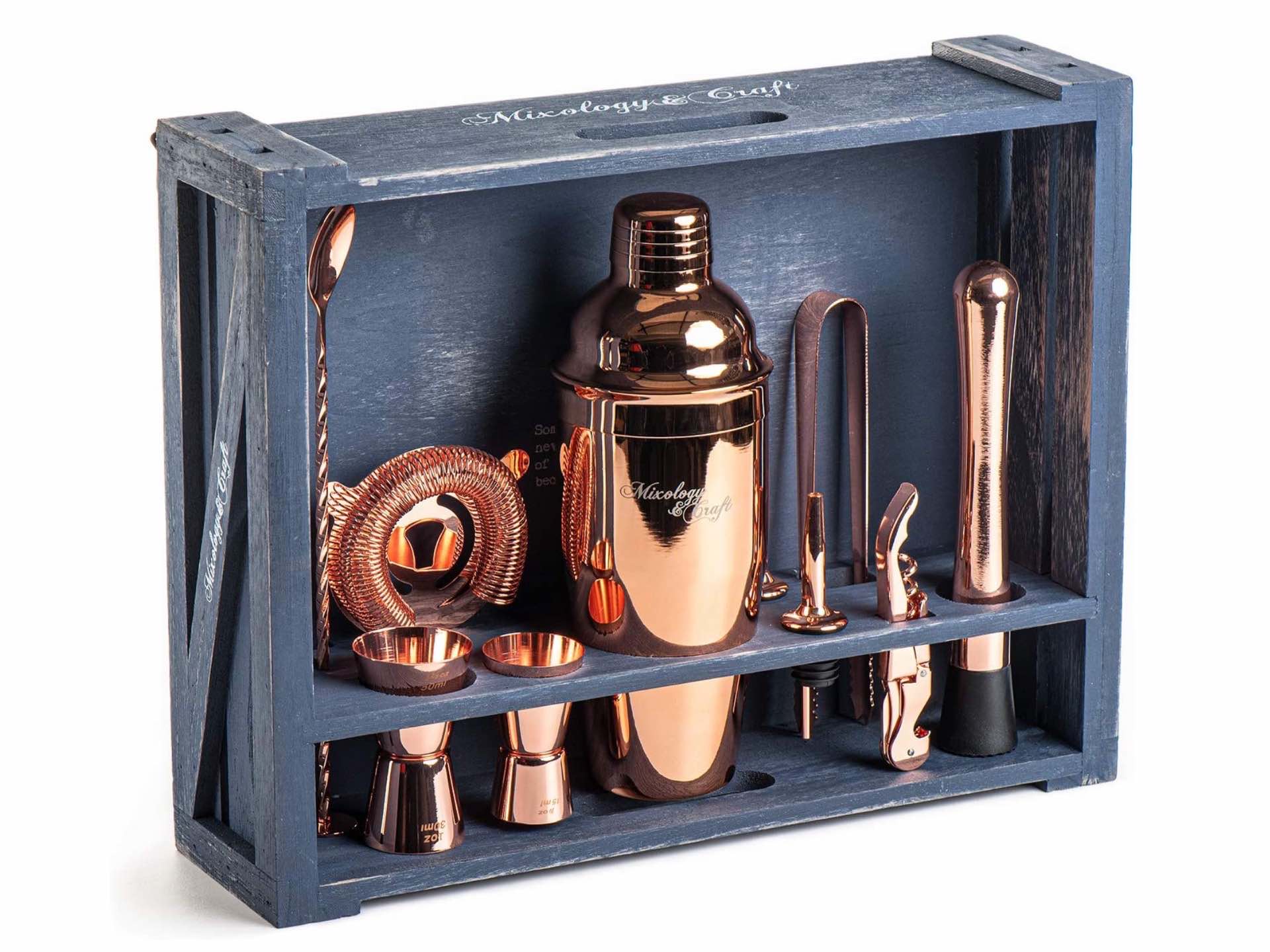 Mixology & Craft 11-Piece Bartender Kit
Know someone who's about to be a first-time homeowner? Or got a friend that's expressed an interest in setting up a home bar, or at least starting up a craft cocktail hobby? Then they'll definitely appreciate receiving this stylish 11-piece bartending kit as a gift.
It comes with all the tools needed to whip up some fantastic cocktails: a stainless steel shaker, a strainer, a long spiral stirring spoon, a muddler, ice tongs, two jiggers (small and large), two liquor pourers, a corkscrew tool, and a wooden crate/stand that can be hung on the wall by a rope so guests can admire the whole set.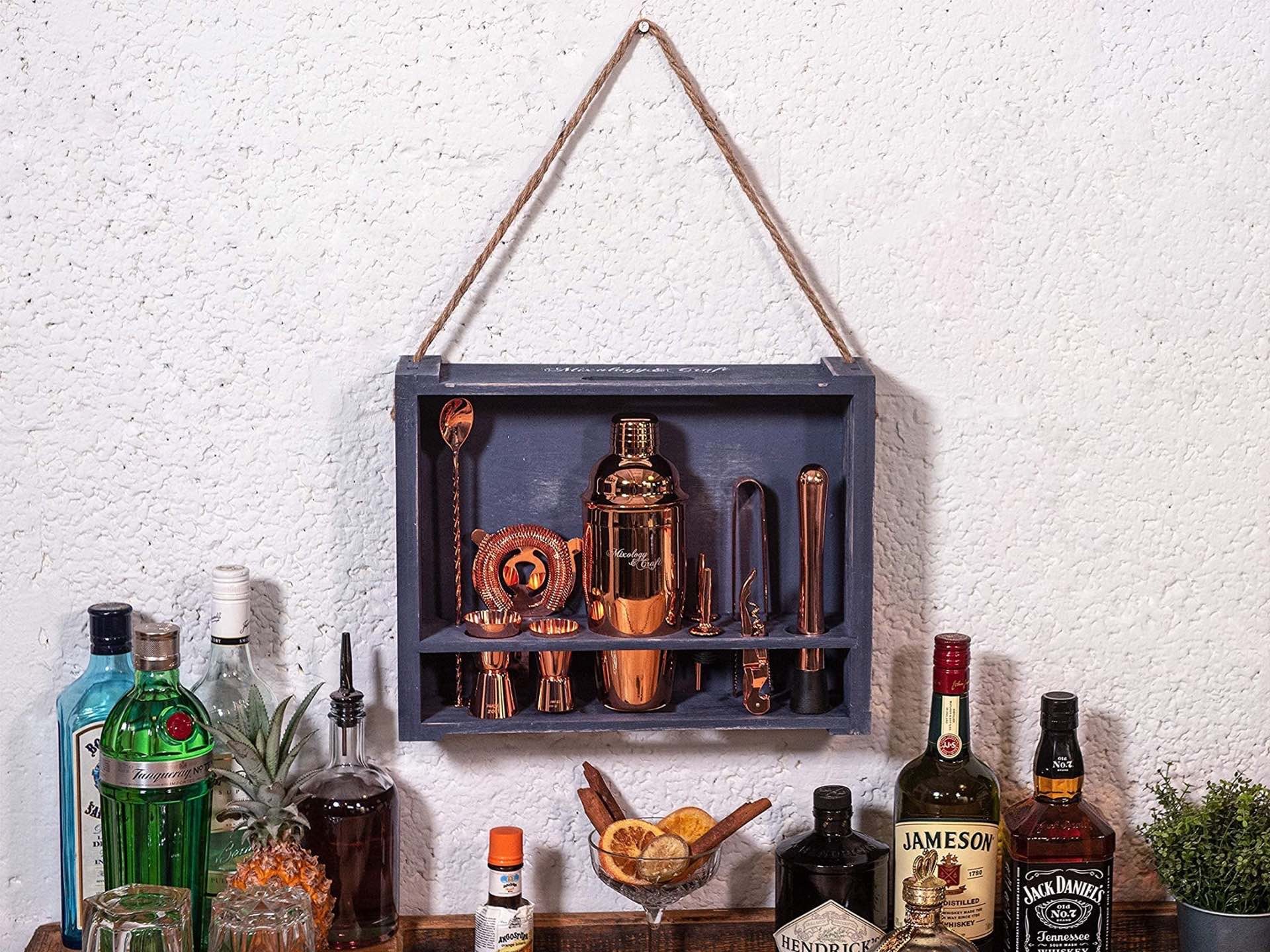 Aside from the case, each item has a chic copper/rose gold hue that makes the set just as enjoyable to look at as it is to use.
Give this all-in-one gift of a good time for $50 on Amazon. (If you want to be a really good friend, include a bottle or two of good booze with it 😉)