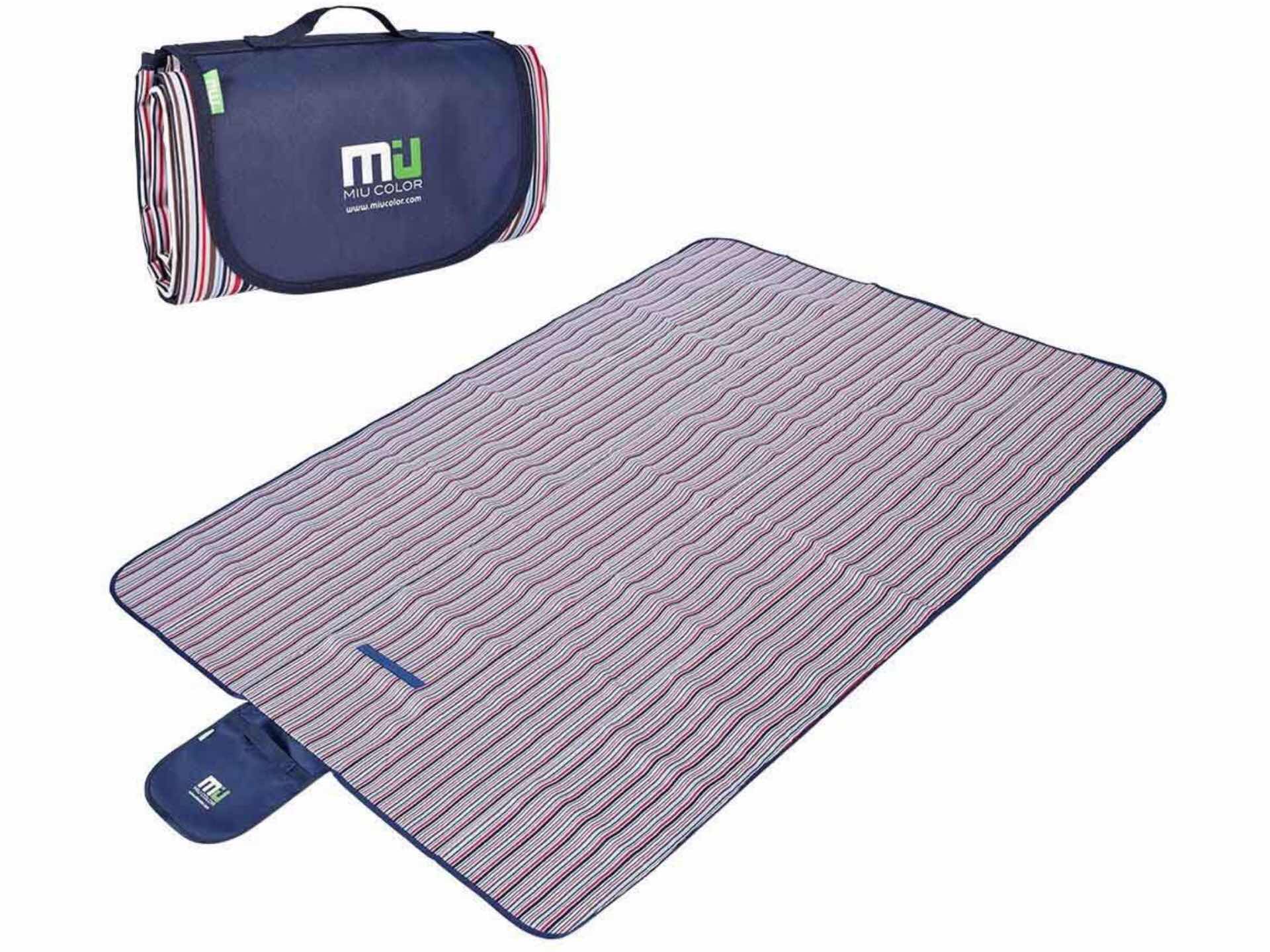 MIU COLOR Large Picnic Blanket
Having a picnic is one of those things that always sounds like a good idea on paper, until you find yourself putting one of your nice home blankets on wet or sandy ground, making the whole experience kinda blegh and leading to more laundry you have to do when you get home.
Forget all that and get yourself a waterproof, sandproof outdoor blanket like this one instead. Measuring an ample 6.5′ x 5′ when fully open and a compact 12.5" x 7.5" when folded, it's large enough for a group to sit on together and small enough for a backpack. Not that you necessarily need a backpack to keep it contained, since the flap at the end securely velcros the blanket together after folding and provides a convenient carrying handle.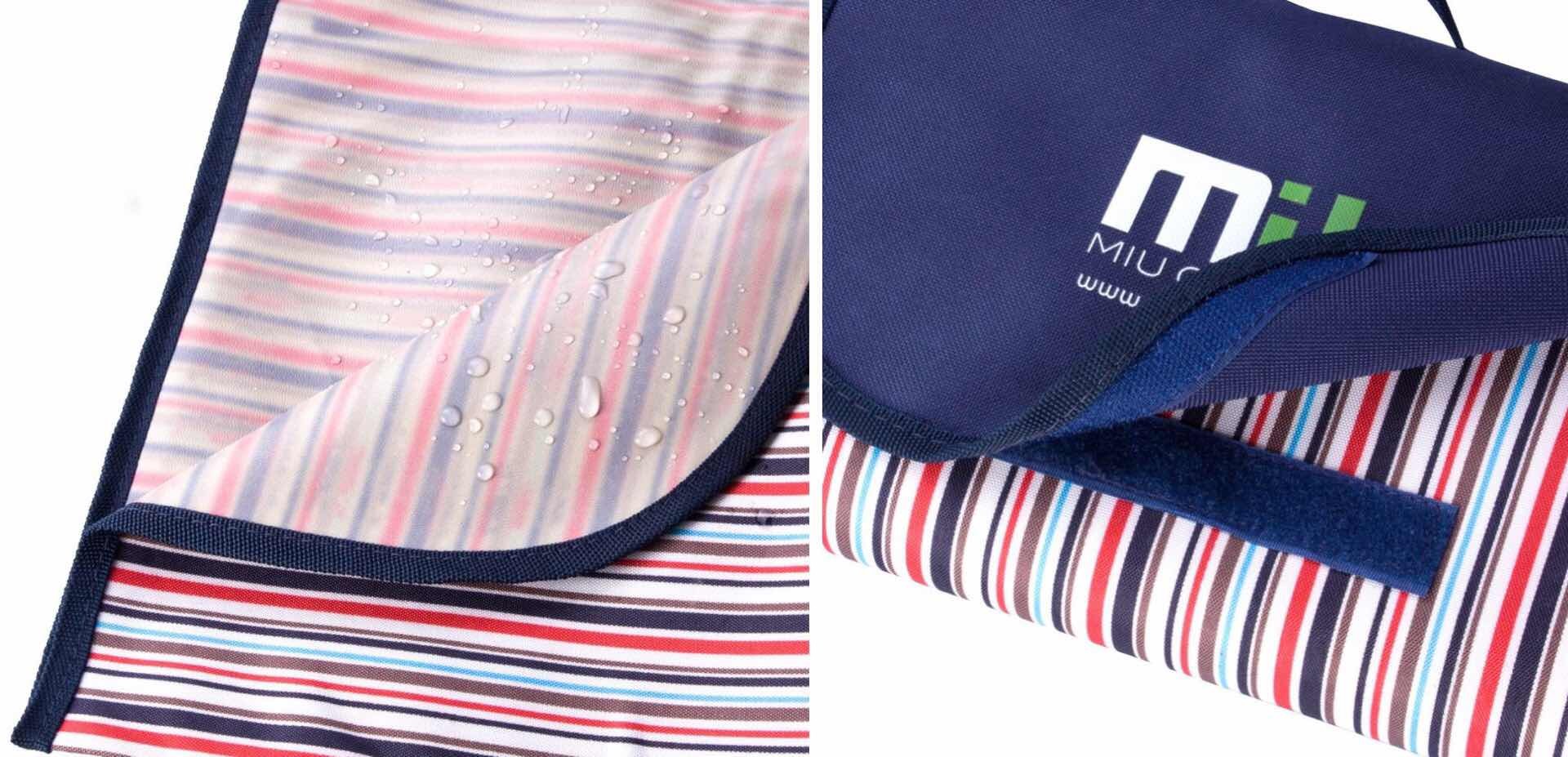 The blanket is comprised of two layers:
On top is a waterproof, easy-to-clean 600d polyester that can simply be wiped off with a damp cloth after your picnic.
On the bottom is a durable PVC layer that's resistant to moisture, heat, and general wear.
You'll never again have to worry about ground wetness — or heaven forbid, mud — seeping through your picnic blanket. And, when you're not using it for picnics, it makes a great playmat for kids that won't get destroyed.
Get the MIU COLOR outdoor blanket for $15–$18 on Amazon depending on color.