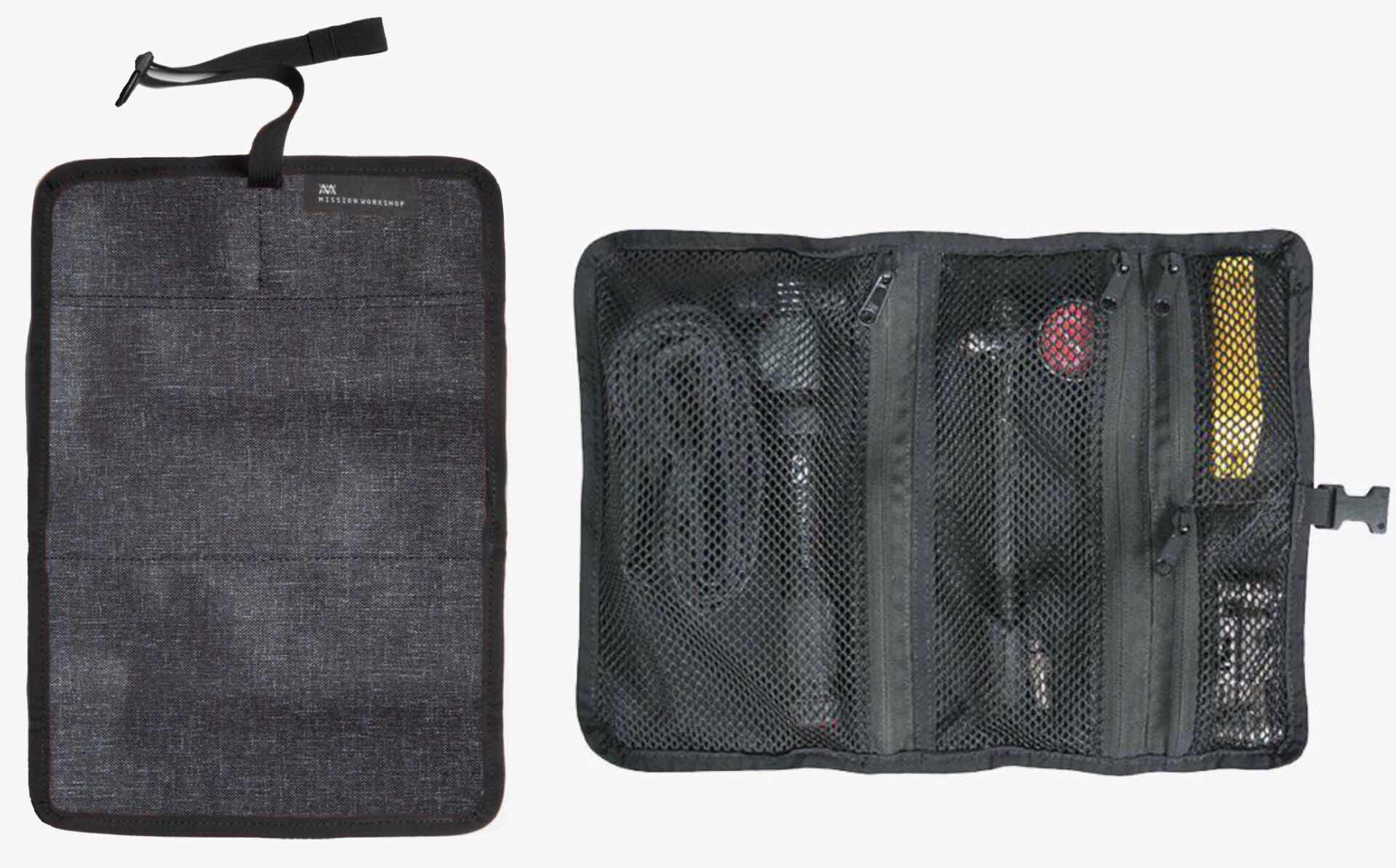 Mission Workshop Internal Tool Roll
Mission Workshop's Internal Tool Roll is a handy piece of kit that'll help you organize all those bits and bobbles floating around in your backpack or shoulder bag.
Constructed from 500d nylon with YKK #5 "reverse coil" zippers — the same kind of hidden-tooth zipper used in the Fjällräven Passport Wallet we recently wrote about — the Tool Roll features four zippered, heavy duty mesh pockets of various sizes:
A 7″ x 11″ pocket that's great for laptop chargers and external hard drives.
A 5″ x 11″ pocket where you can stash your writing utensils and such.
And, two 3″ x 5½" pockets that each work well for your smallest items (thumb drives, memory cards, etc).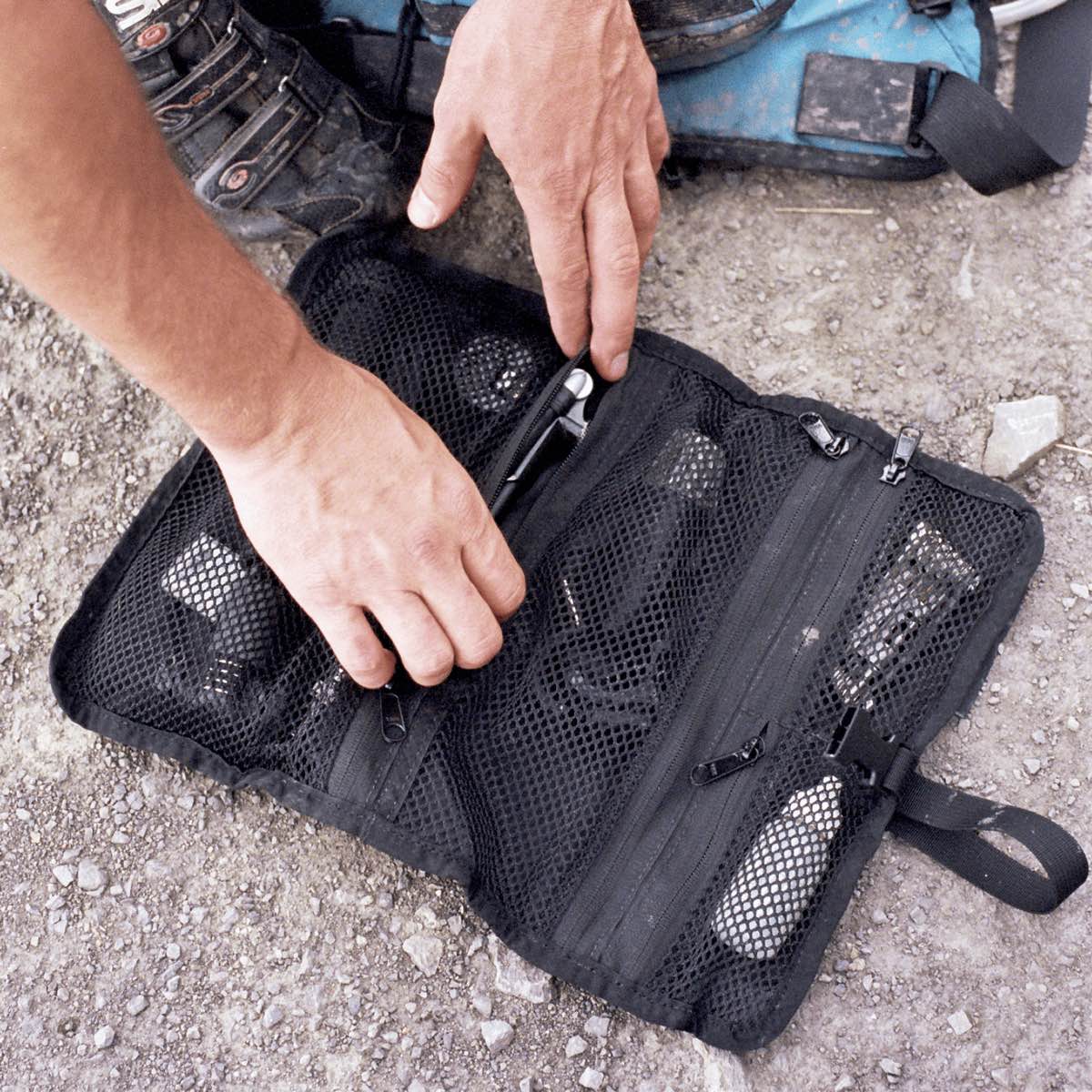 No longer will you have to hunt through your bag to find that one thing you know is in there somewhere. Thanks to the Tool Roll, you'll always know exactly where everything is. And, the whole thing rolls up small enough to comfortably fit into just about any bag.
Get it in a number of external colors for $24 at Mission Workshop.