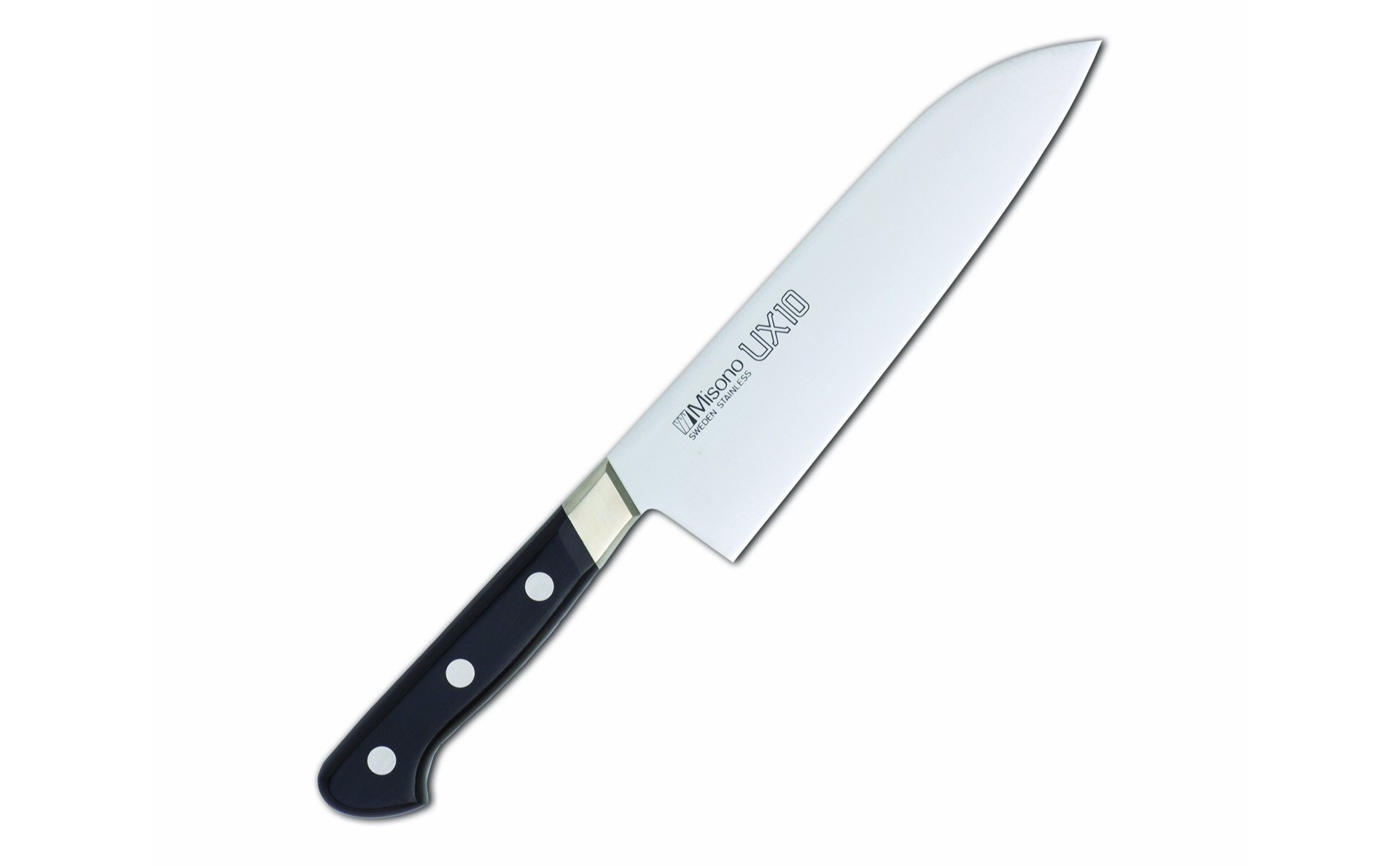 Misono UX10 7-inch Santoku Knife
A good Santoku knife should be extremely sharp and feel light in the hand, capable of performing any task with ease. The 7″ Misono UX10 Santoku was recently chosen as the best Santoku knife by America's Test Kitchen:
This thing chops through raw vegetables (even large ones) like it ain't no thang, but is versatile enough that it can be used to make super thin slices of meats and more. It's a bit on the expensive side as home knives go, so look at it as an investment or save it as a nice gift idea for the home cook in your life.
The Misono UX10 Santoku is $164 on Amazon.