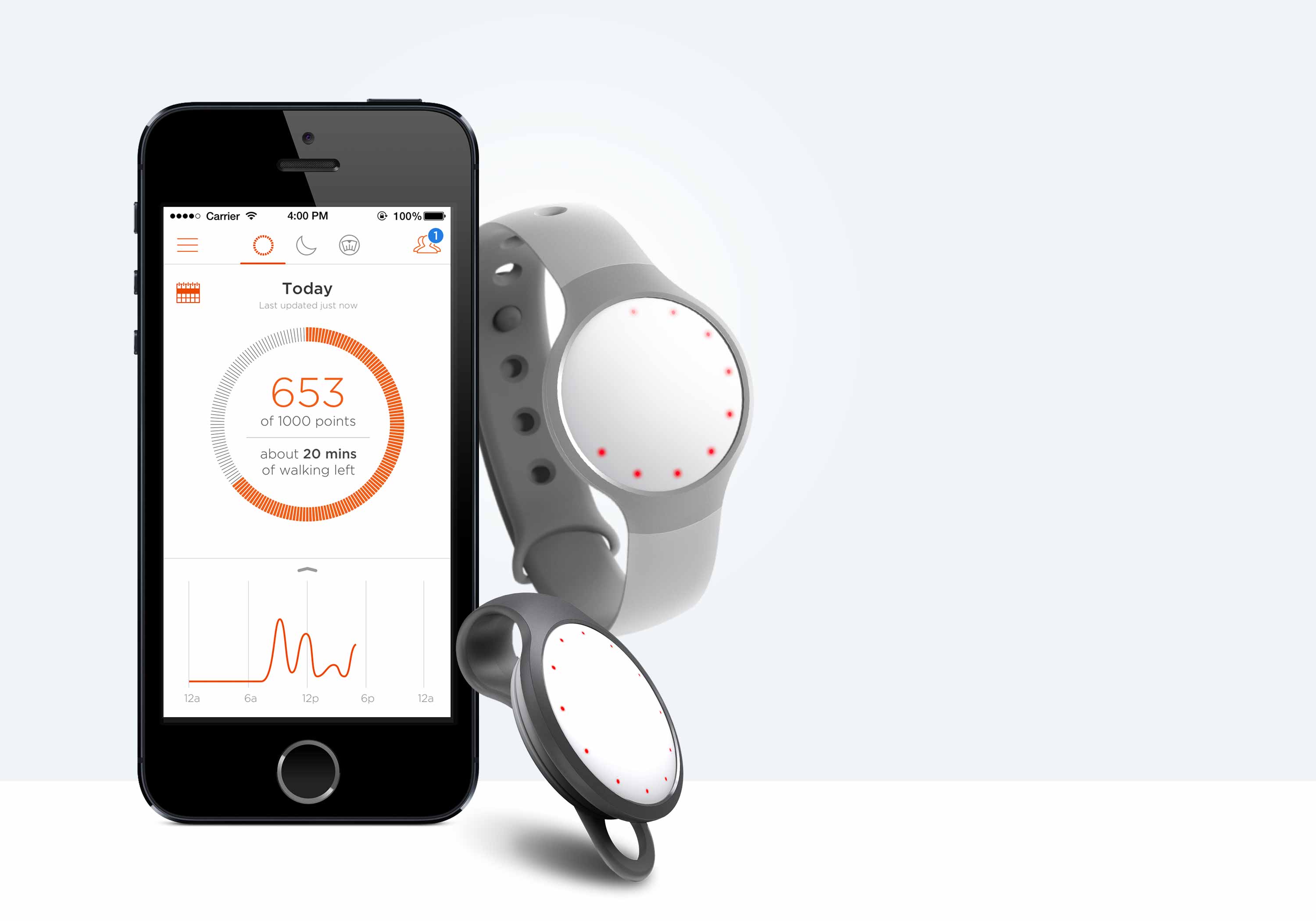 Misfit Flash
Most people either know they want to track their activity or know that they don't–few people fall in the middle, left unsure. But for those whose interest has been raised at some point, the Misfit Flash is a perfect entry tracker. The Flash has an MSRP of $50 directly from Misfit, but has gone on sale in the past from other stores like Amazon or Best Buy for $25.
The wearable tracker is a small circle which comes with both a plastic wrist strap and plastic clip for wearing on another part of the body. The unit doesn't need to be charged so it can be worn 24 hours a day–it lasts for six months on a single cell battery that can replaced. The Flash will track daily movement as well as a user's deep and light sleeping patterns. It's also waterproof and will track swimming, if that's your preferred method of exercise.
The Misfit Flash is definitely a more basic tracker than other ones now available, but it's the perfect one to figure out whether this type of tracking is something you're actually interested in. It's not as stylish as its older brother the Misfit Shine but–in our experience over the course of a month–it's done its job flawlessly.
Buy it on Amazon for $49.99
PSA: Jan 04, 2015 — Currently the Misfit Flash is just $25 in certain colors (white, blue, red).